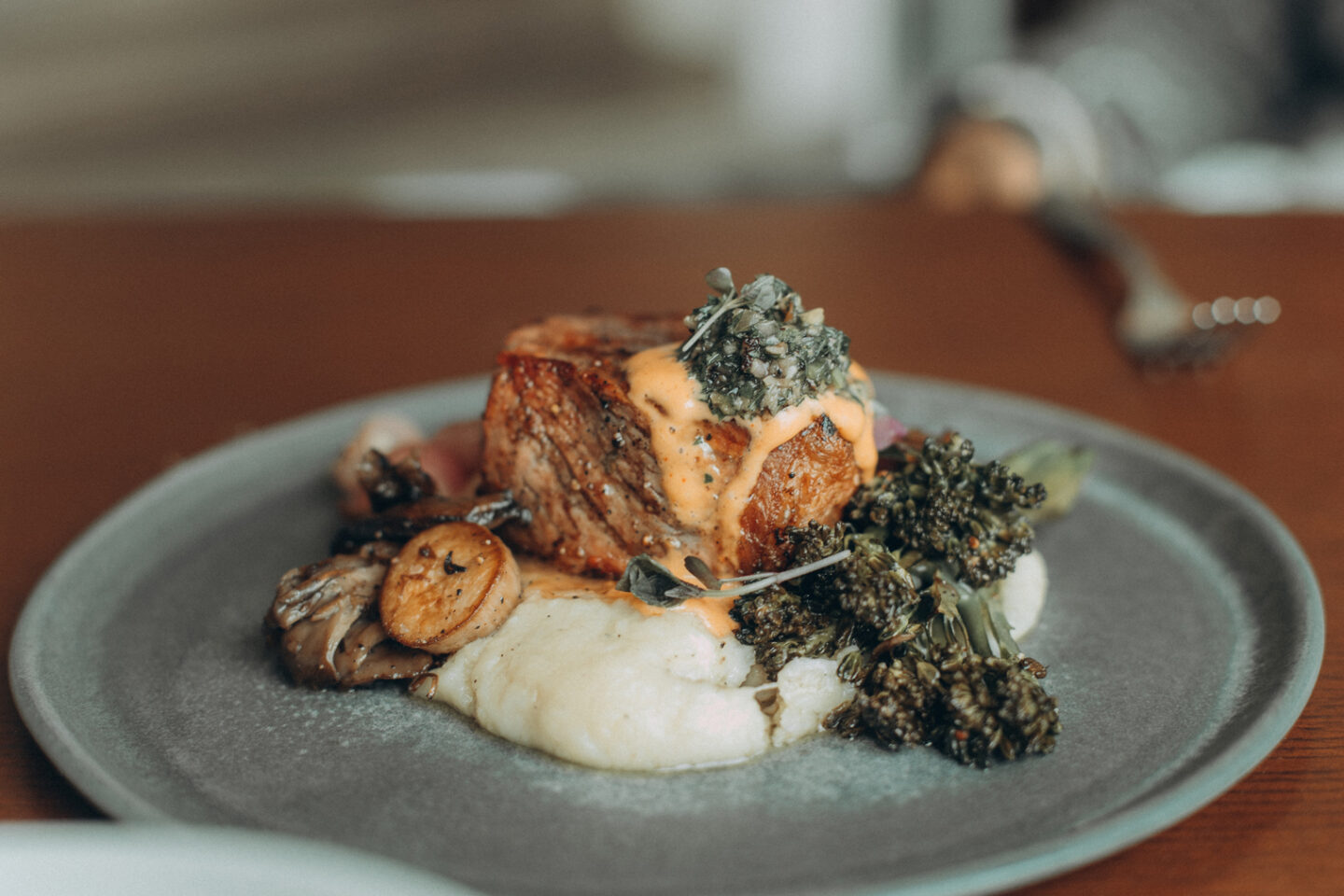 The food at the Ritz Carlton Laguna Niguel did not disappoint but the highlight was our dinner at Raya Reatsuarant. This reaturant prides itself with its Latin American cuisine, organic meats, and sustainable seafood and you really taste the care they put into these dishes with every bite. The views overlooking the Pcific Ocean elevate your dining experience as you can watch the sea stretch for miles.
WHAT WE ORDERED
For appetizers we had the Roasted Pepita Hummus, Brussel Sprouts, and Piloncillo Shrimp. For our mains we had the All Natural Pasture Raised Filet Mignon and Cusco Chicken. Everything was sooo good! My favorite by far was the shrimp, the light coating and flavors were the perfect marriage. I also really enjoyed the Cusco Chicken and Brussel Sprouts (London loved those too!). Danny really loved his Filet Mignon as well. I was too full to try it but it looked delicious.
I'm still breastfeeding so I don't drink much which actually gave me a little FOMO this time because the cocktails sounded divine. Danny ordered the Bourbon Berry Lemonade and enjoyed it. The waitress was nice enough to make me the mocktail version of the Passion Fruit Mojito and if it was that good without alcohol I can only imagine.
If you stay at the Ritz Carlton Laguna Niguel or are in the area, I highly recommend having dinner at Raya Restaurant. You will not be disappointed.