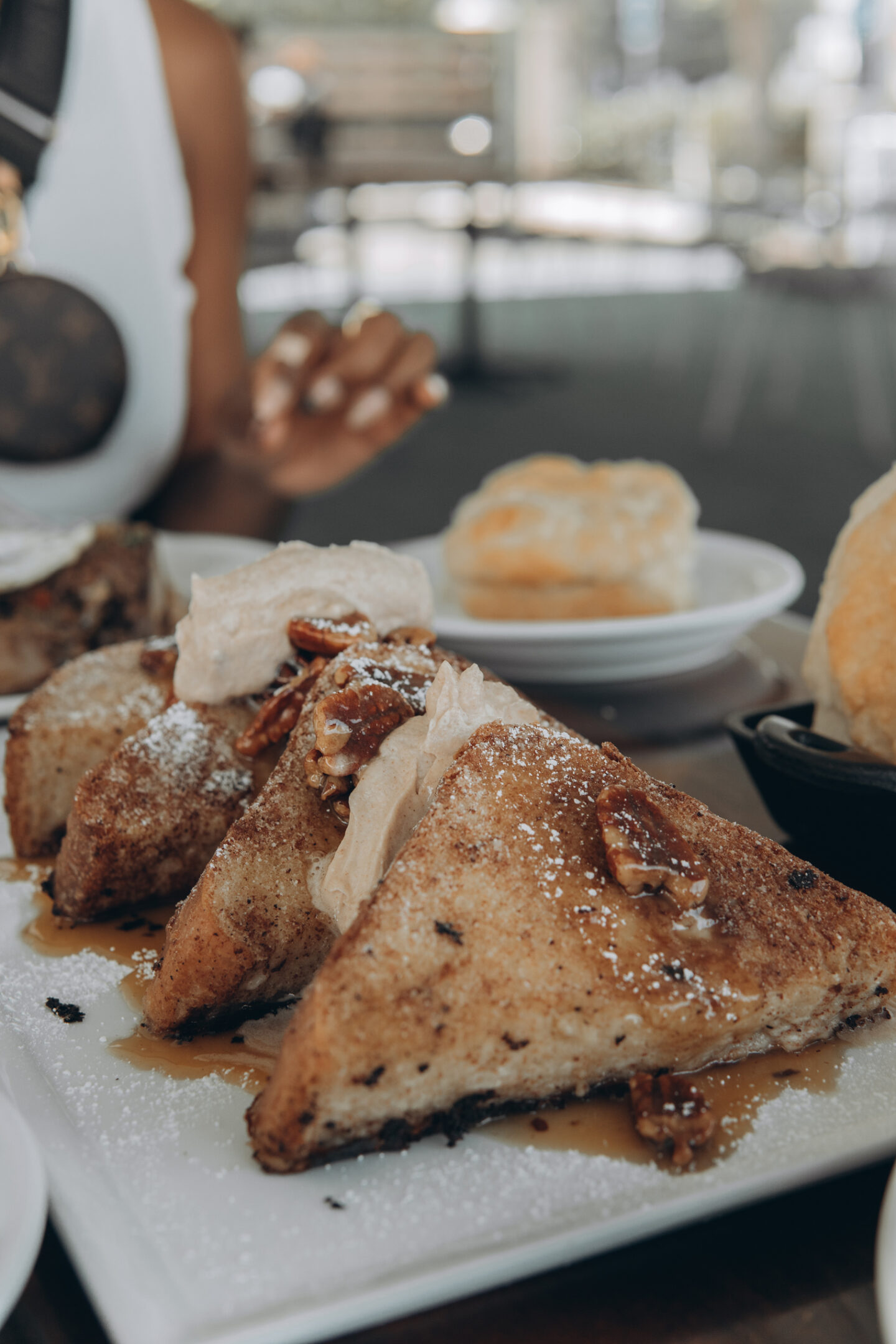 I completely blame Danny for sparking my love for food because before him I could really care less. I liked good food but it didn't move me and I definitely didn't have any emotional connections to it. NOW it's a bit of a different story. There's nothing like when you eat a meal that makes you say, "wow." Especially when you paid for it, am I right? Post & Beam Restaurant is one of those places. It's even more of a bonus that its black owned and women owned. When I tell you their brunch is next level, it is next level. (Yes, I had to repeat myself). It has to be hands down the best tasting brunch I've had in my 10 years of living in Los Angeles. I love that the menu is not huge but it has a nice variety. It's in a good spot (Baldwin Hills area) with plenty of parking. Brunch is only on Sundays so if you plan on eating here make a reservation first. I would love to try their dinner too but I'm so enamored by the brunch I may have to have it a few times before I try the dinner. But I hear it's equally as good.
WHAT WE ORDERED
We ordered the Biscuits, Oxtail Hash, Pecan Pie French Toast, and Chicken and Waffle. Everything was absolutely scrumptious. The Oxtail Hash has got to be one of my favorite meals now ever. The oxtail was cooked to perfection with a mix of firmer and soft potatoes and an egg of your choosing on top. And the sauce paired with it, oh the sauce! The Pecan Pie French Toast was also a big favorite of mine. This french toast kind of blew my mind. It had the perfect amount of crispy on the ends and soft and fluffiness on the inside. I'm not a huge french toast person and I would order this one every single time. They have now made me a french toast person. It's paired with a cinnamon cream and bourbon caramel and oh my gahhh is it good. I think it's standard now to have chicken and waffles on the menu and this one didn't disappoint. The waffle was good but on par to others. I did absolutely love the way they seasoned the chicken that paired with it though- to perfection. Last but not least the biscuits (a hit with Danny and London) served with honey butter and jam were perfectly fluffy and very big! We ordered 4 not realizing this so you will do fine with just one order that comes with 2. We both would have loved if they had a teeny bit more salt in them (or were served with a salted butter option) but still amazing biscuits!
With that, you better run, not walk, to brunch at Post & Beam and I expect a big thank you after your visit.