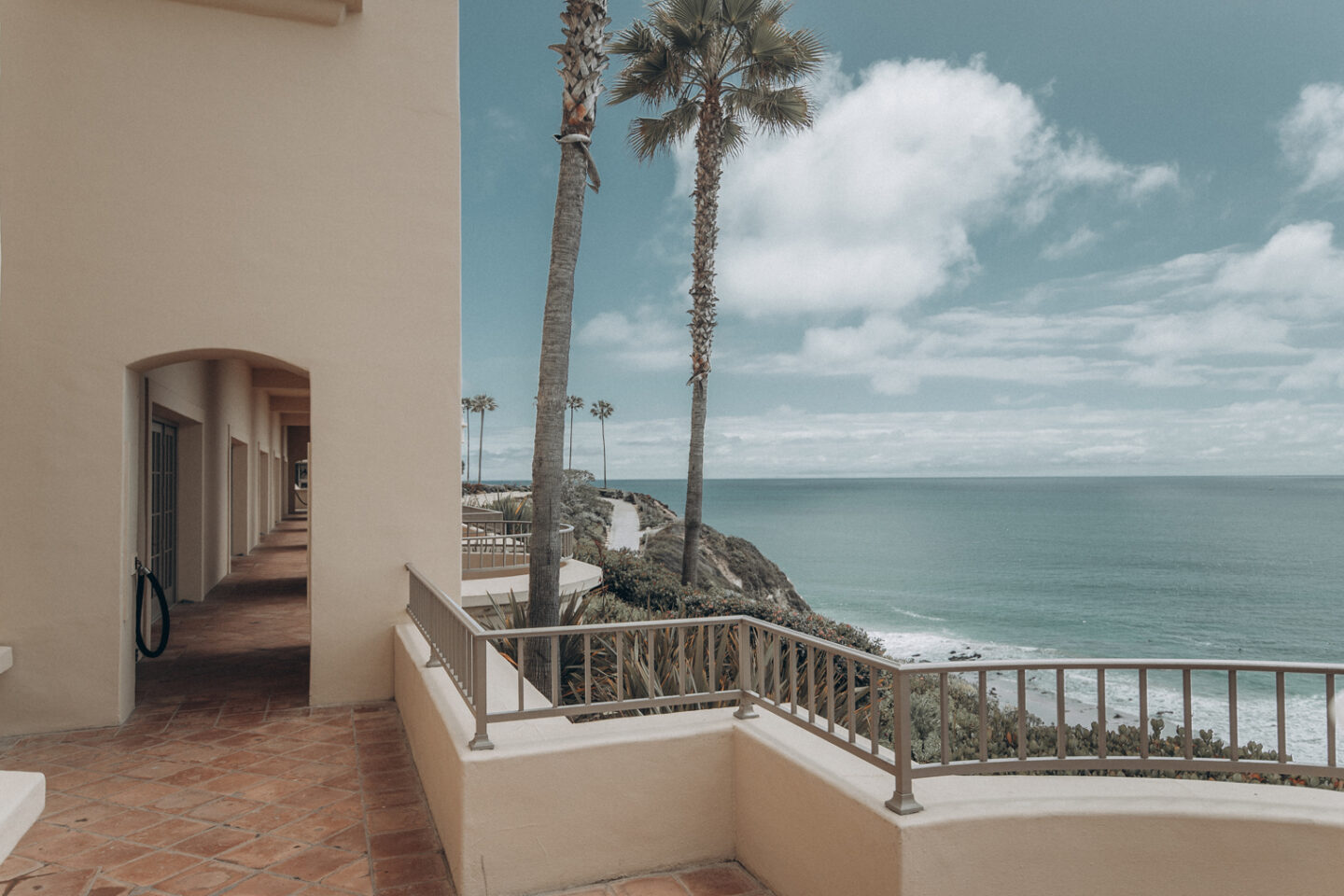 If you're in SoCal and looking for a staycation or if you're looking to just visit California, this gem of a hotel would make a nice visit. The Ritz Carlton Laguna Niguel is about 1 hour from Los Angeles but feels like you've left the state all together. Nestled on a hill right above the beach, the views are breathtaking. I wish I could wake up every morning to a view like this. We stayed for two nights and three days and since it was our first practice run "traveling" with London, it was the perfect amount of time.
The Property
If you're looking to take photos, they're definitely plenty of corners and areas on the property to get some good ones. The property is big but walkable. I loved that the hotel is set high on the hills so you really feel like you're on top of everything and makes the experience that much more magical. We lucked out the first day because it was overcast but if you do plan to shoot (esp in late Spring/Summer) you should wake early close to sunrise or wait til golden hour so you can make sure to capture the views. The sun in Cali is strong, so shooting outside late morning early afternoon is generally a no in the summer. Every corner was so pretty, we were very content just staying on the property the whole time without venturing out. They had two restaurants open Raya and 180 Blue which both had gorgeous sea views. They also had a little market place with grab and go food options and the food there was actually pretty good. I had a quinoa salad that I'm currently trying to figure out how to copy. Sharing more about our dinner at Raya restaurant HERE.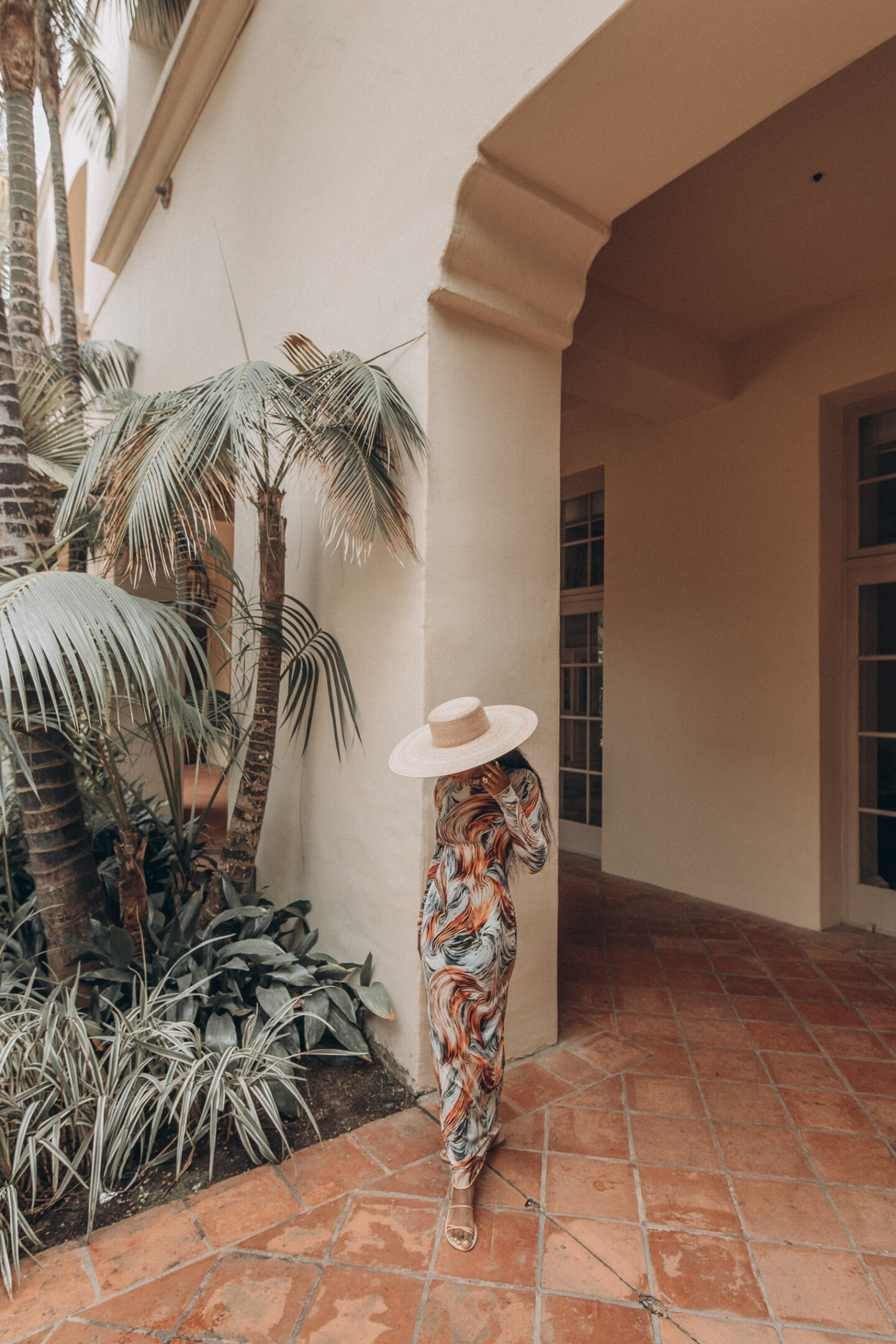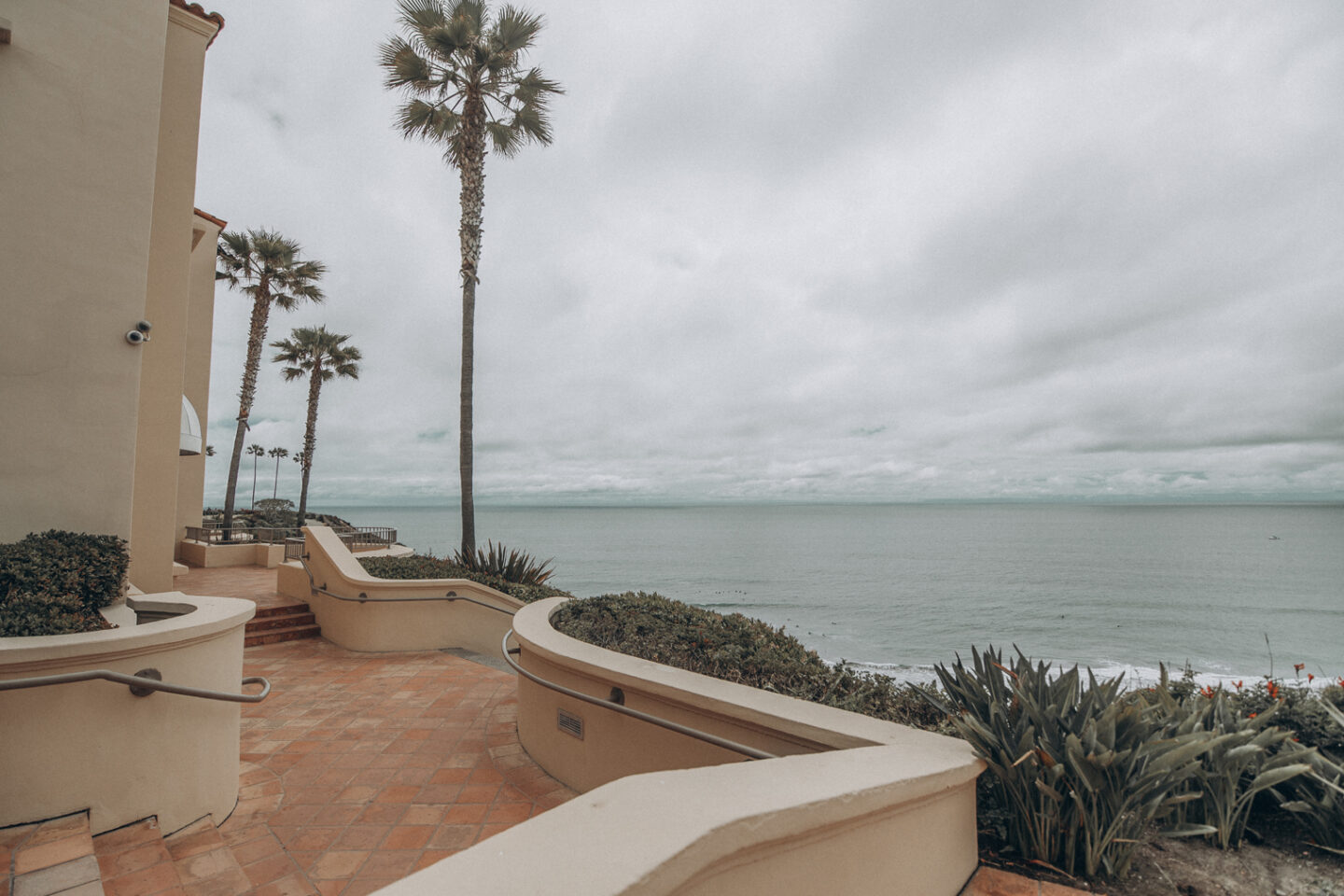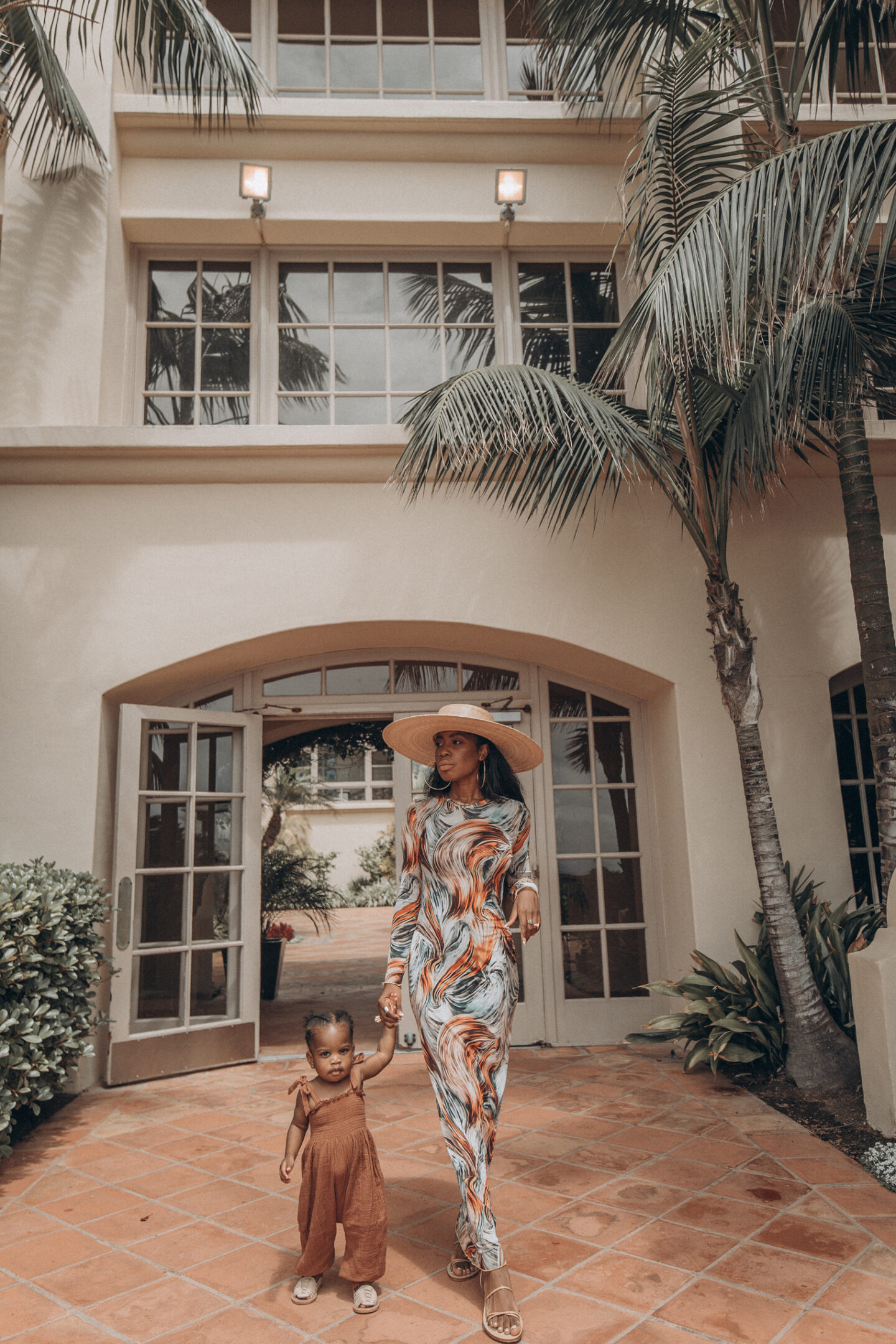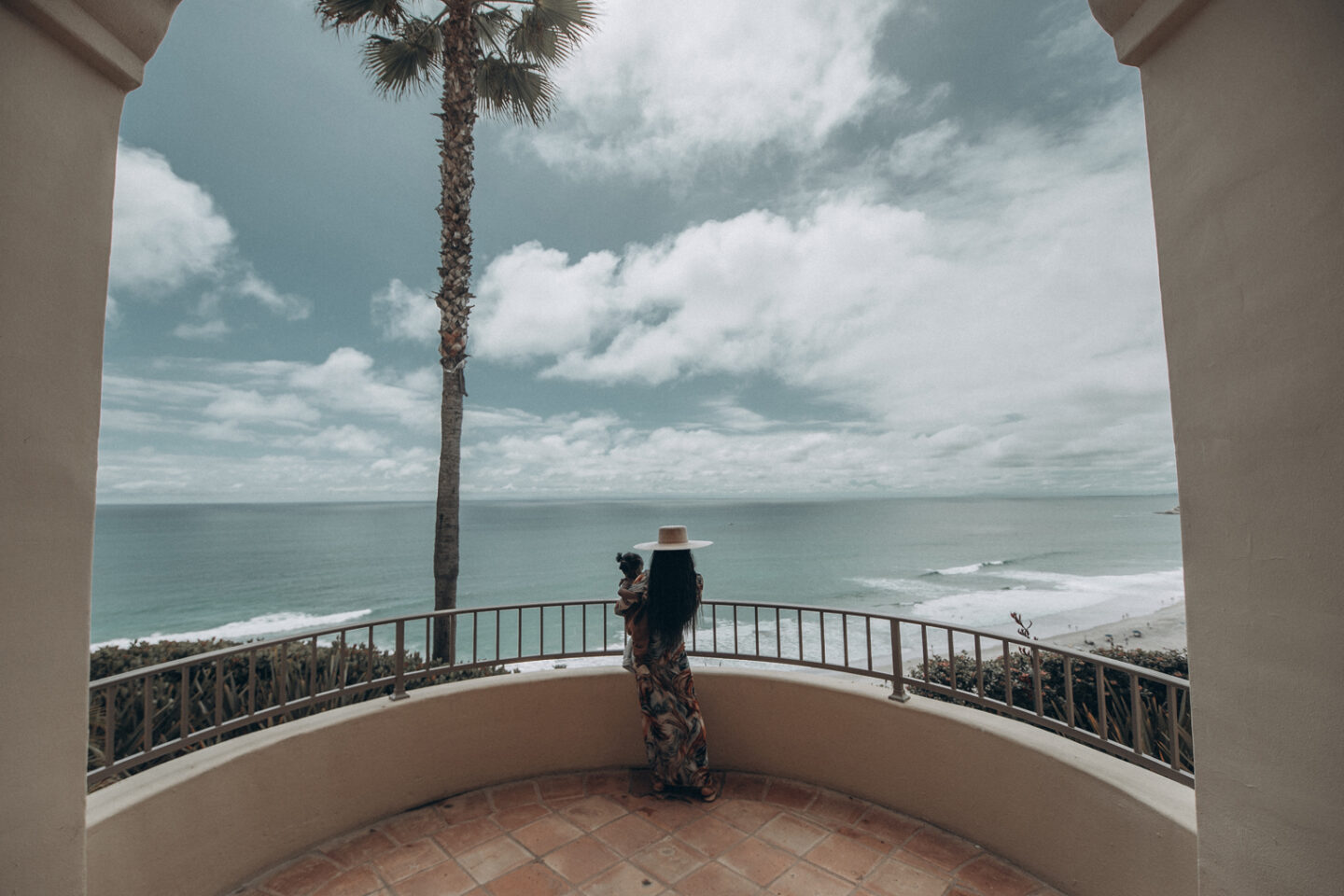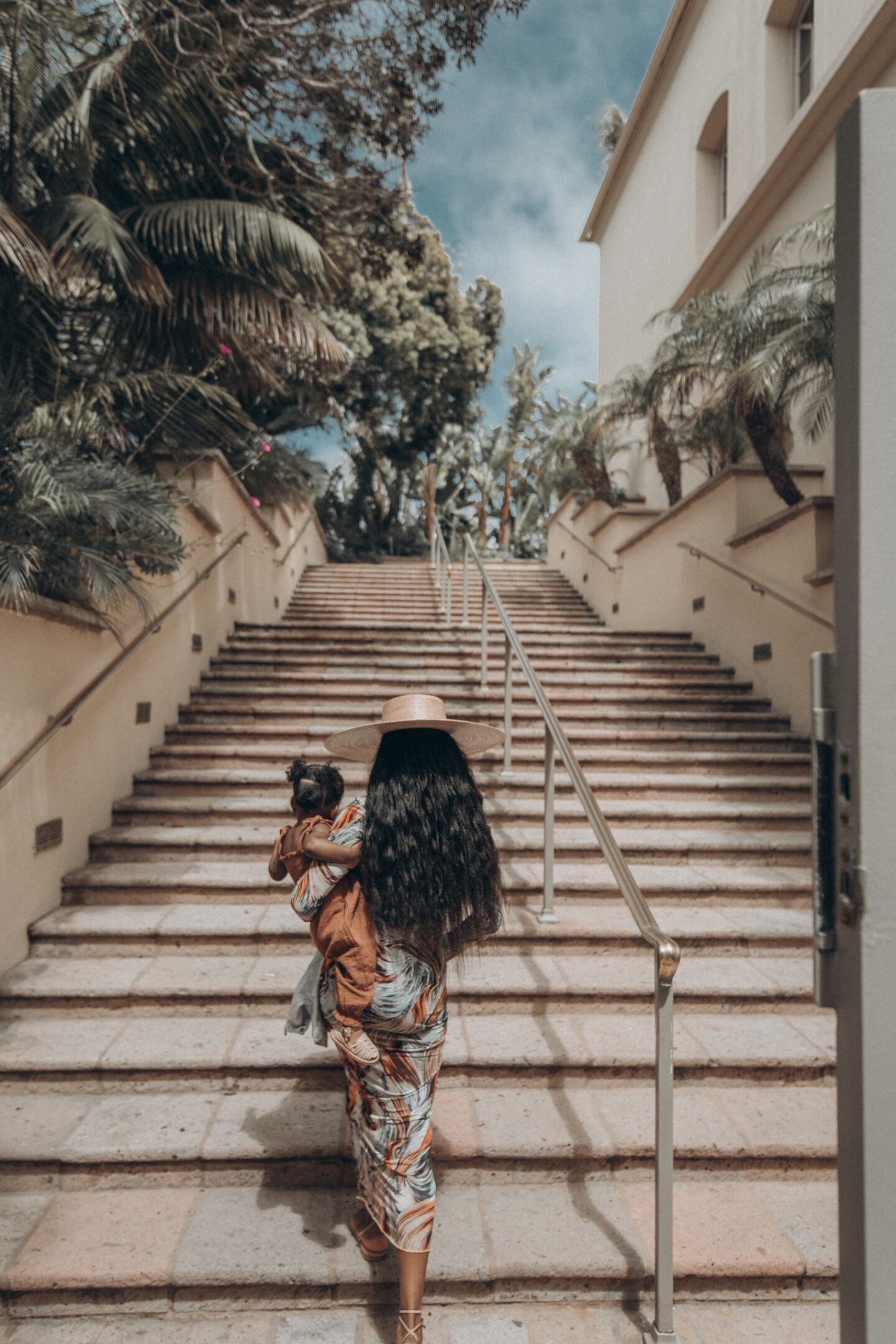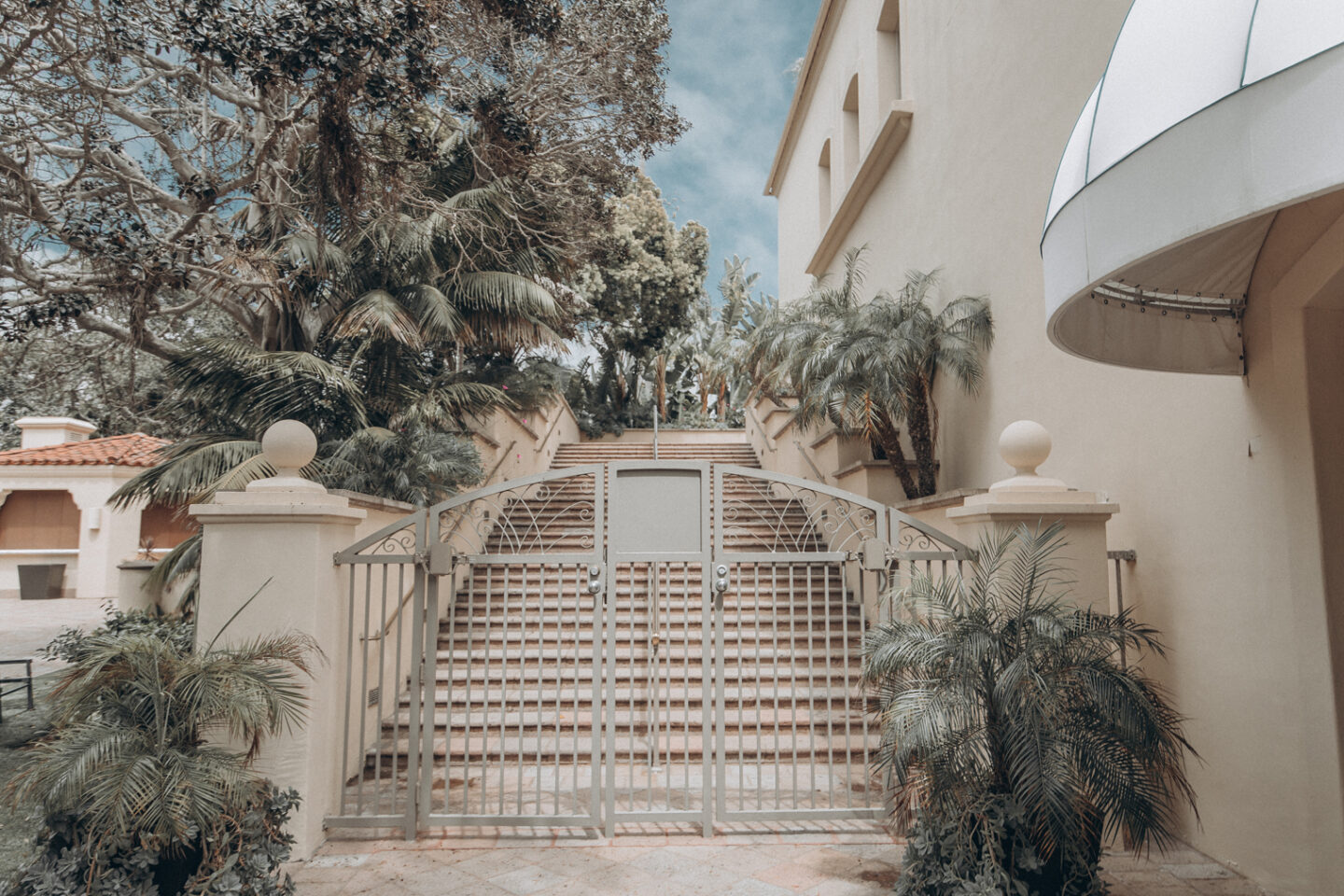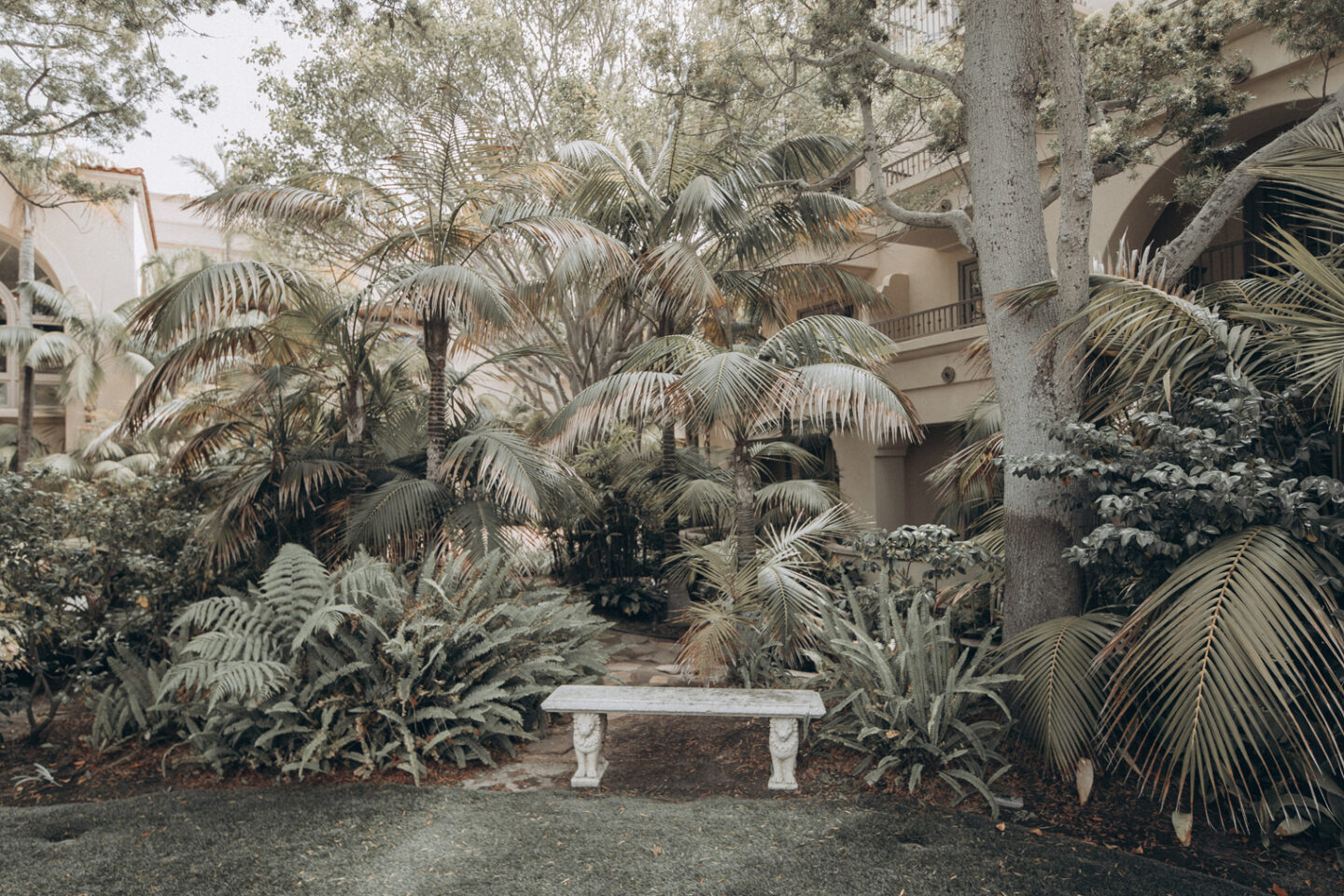 The Pools
The hotel has two pools. One is larger than the other, but both are equally beautiful. We chose the smaller pool because, introverts, and also for London. It felt more like a kiddie pool in that it was smaller and less intimidating especially because this was her first time in a pool ever. But it's definitely not a kiddie pool, you can enjoy it all the same as an adult, and I loved that it was quieter than the other pool. One thing they are not lacking is pool chairs. We visited at a time when it was less busy but I can imagine even when it's busy there is more than enough room to find a spot to relax by the pool.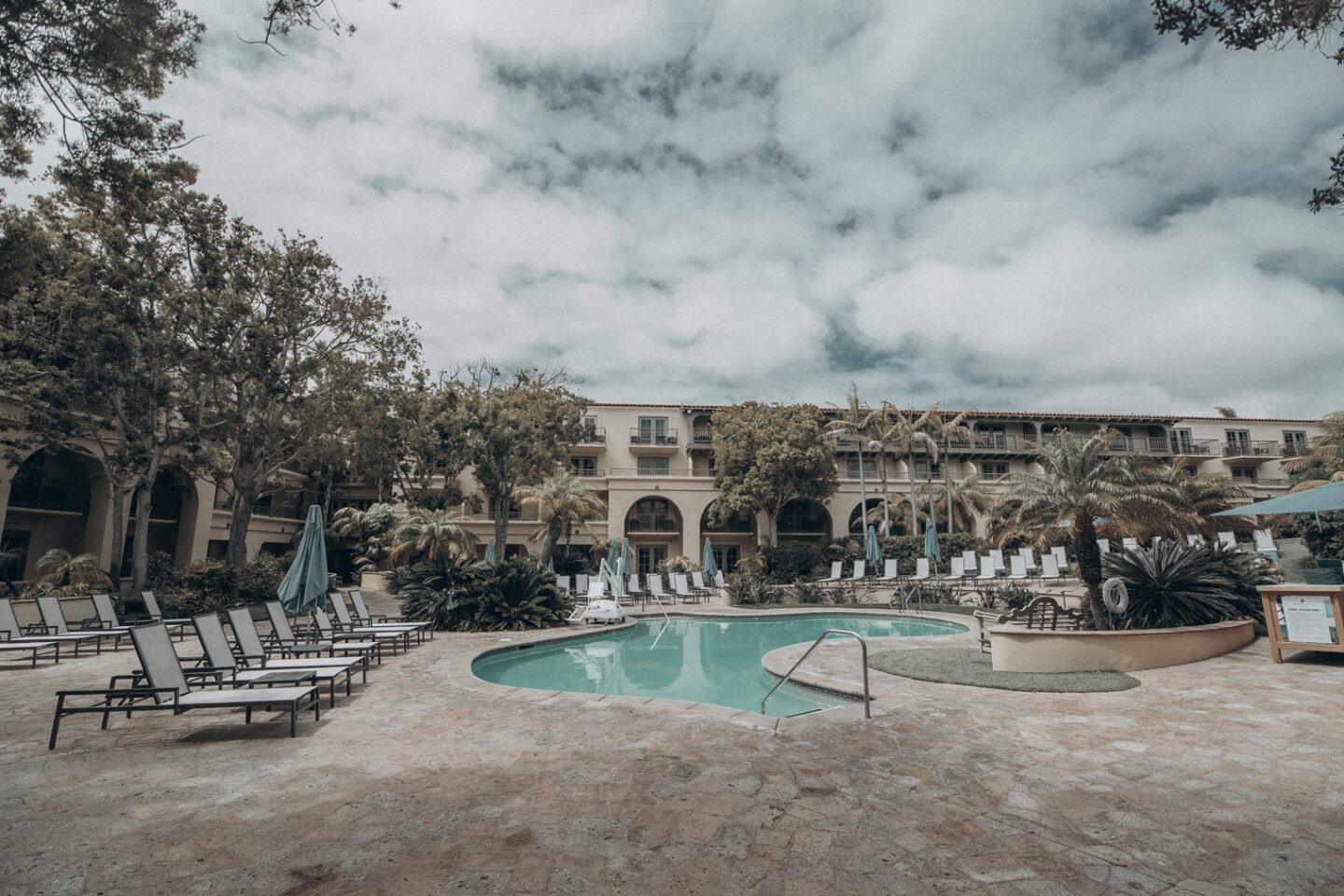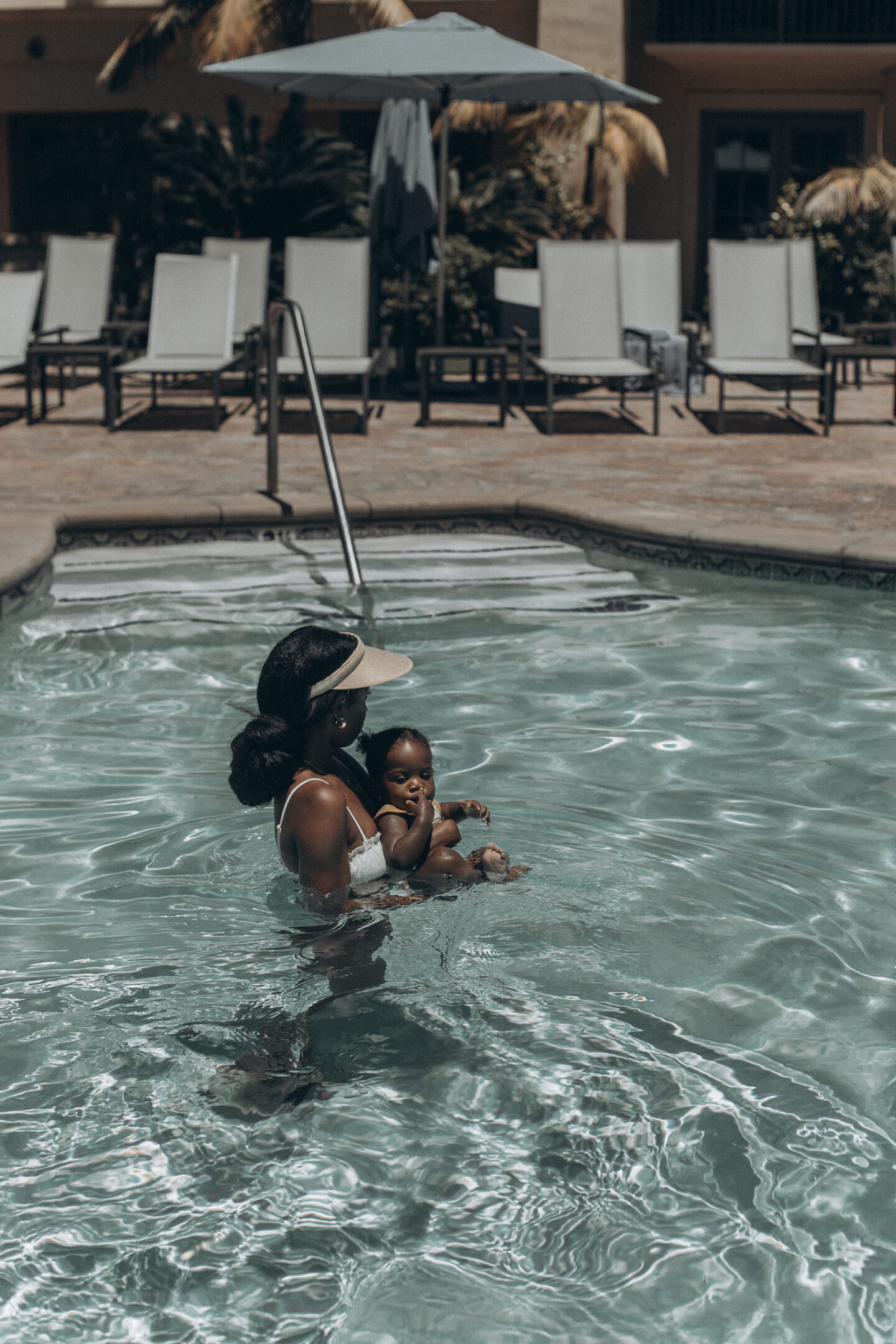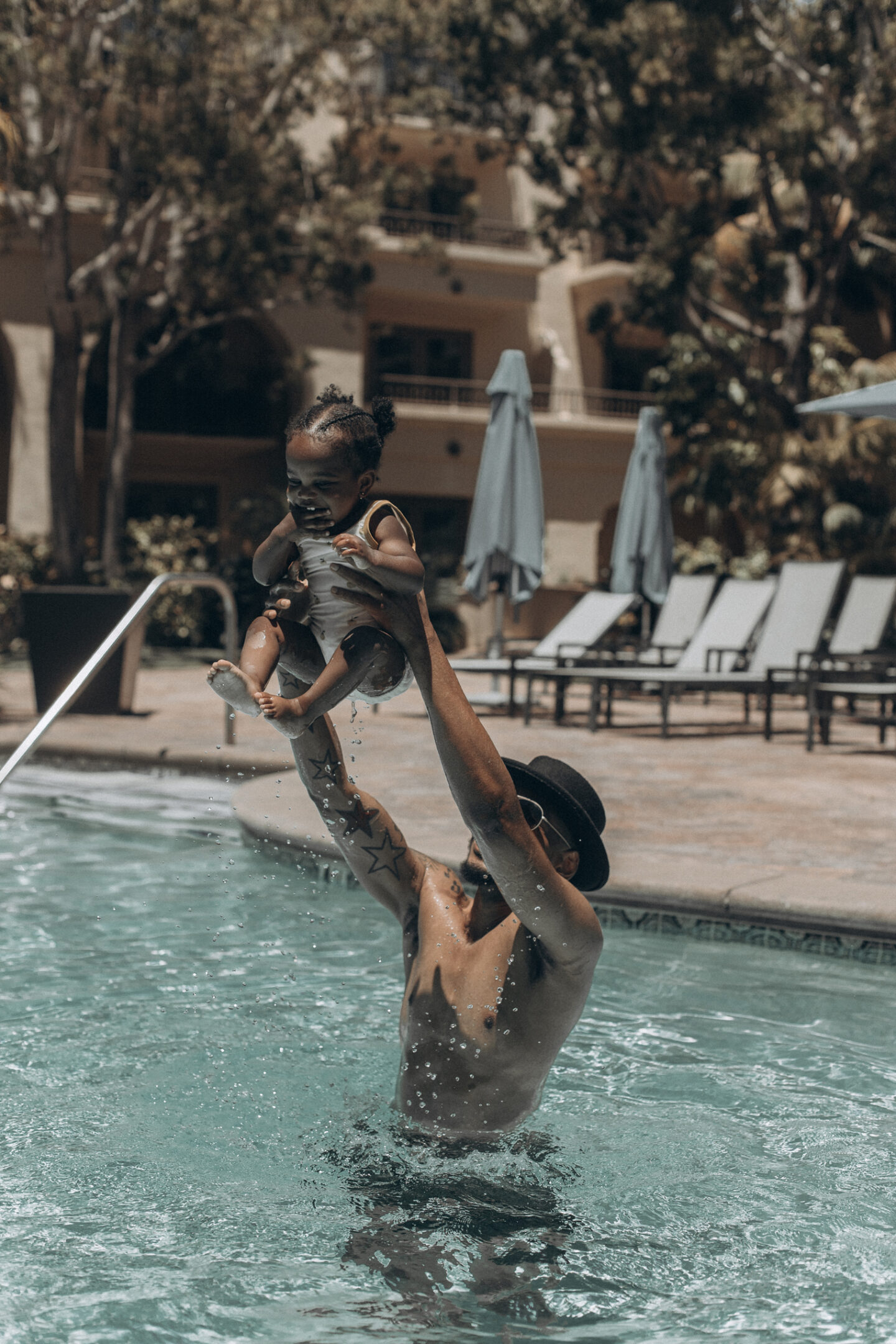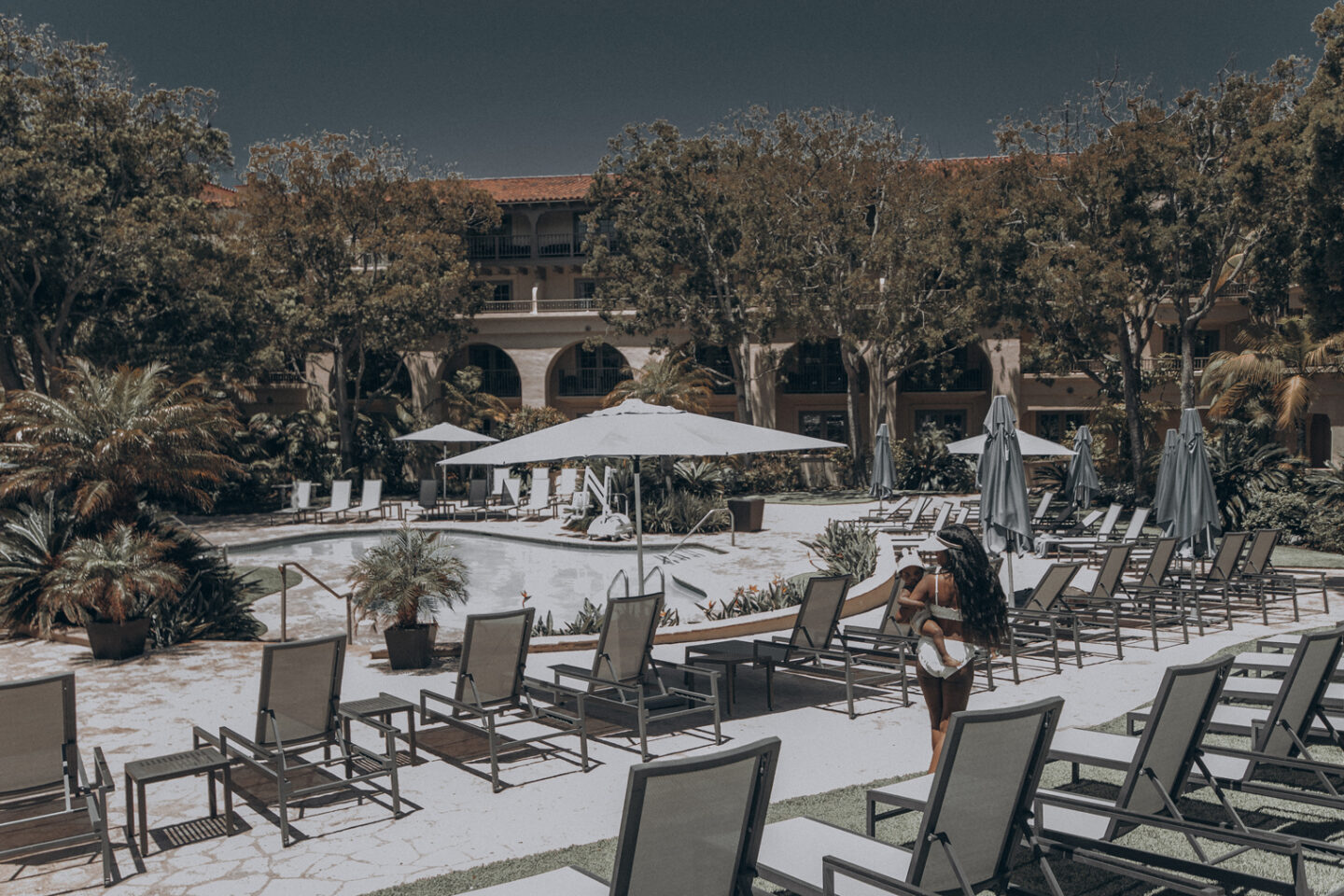 The Room
We got an ocean view room with a fire pit and I will say if you stay here it almost seems like a must. Although it does mean you're on the bottom level and people can walk past most of the rooms on that level. However having a fire pit on our balcony was honestly so cool and it was a little chillier than we liked during our stay so we loved using it to stay warm while we were out there. It was also nice to eat breakfast around it our second day there. If you opt for a room on a higher level you do get a bigger balcony, and with the kids a fire pit might be a little tricky. We had to keep barricading London away from it. Our room was a good size and all we needed for our stay, we got a king size bed and they were so nice to even add a crib for London. It's was a mini crib and was perfect for her and she slept the whole night in it. The only thing I didn't think about was that there was only a stand up shower so it was a little tricky giving London a bath. I would just keep that in mind for any parents reading this, if bath is a must make sure you check the room you book.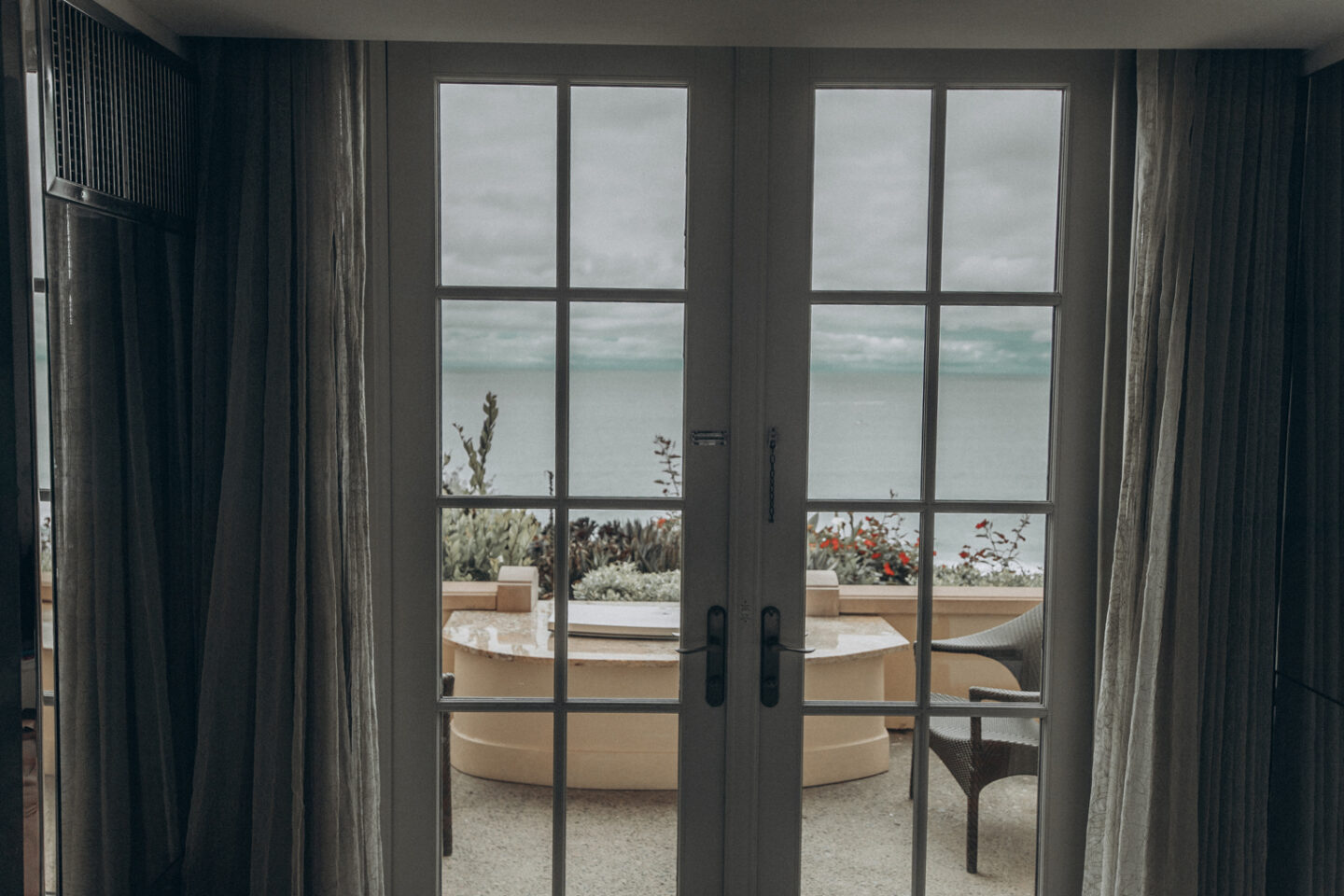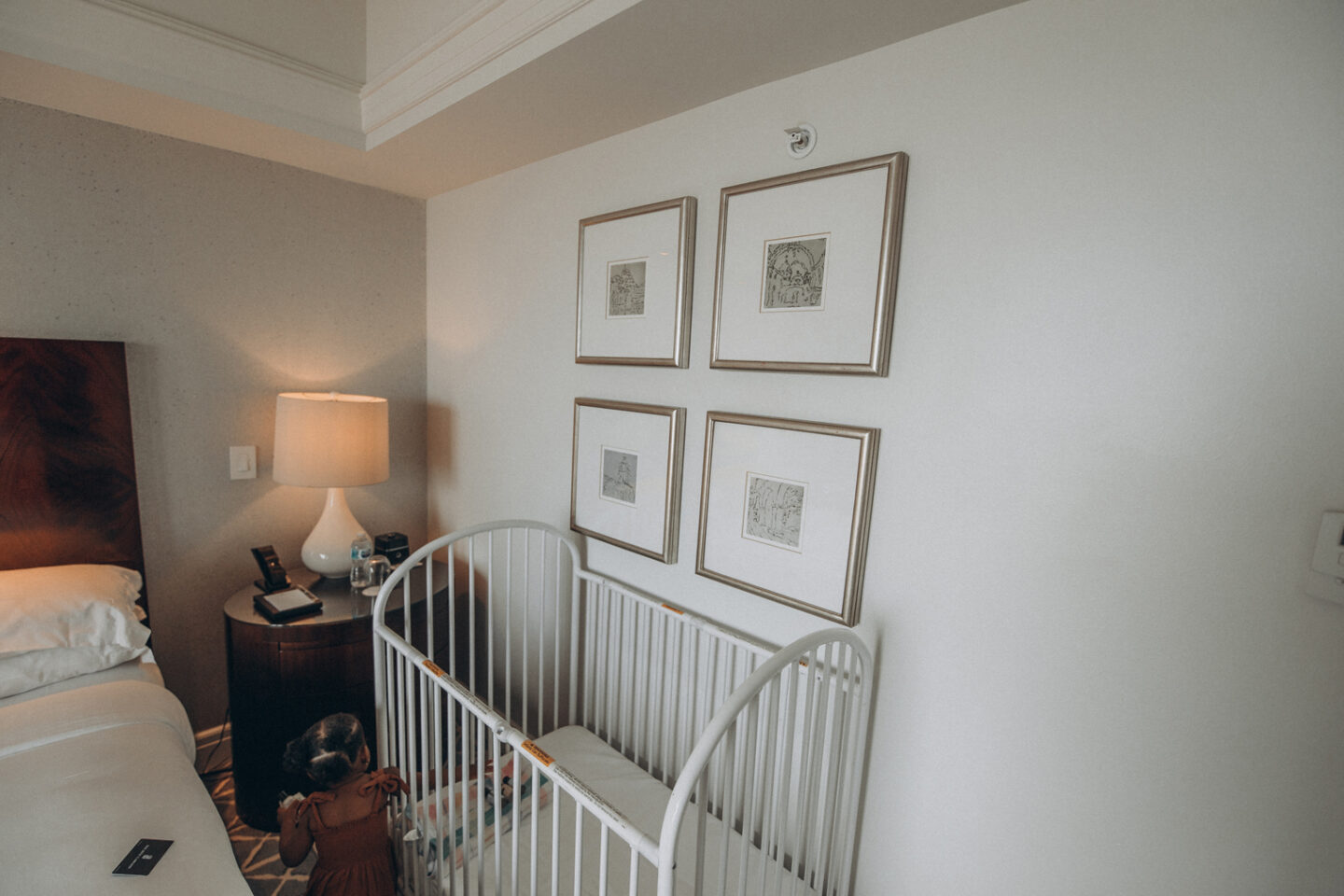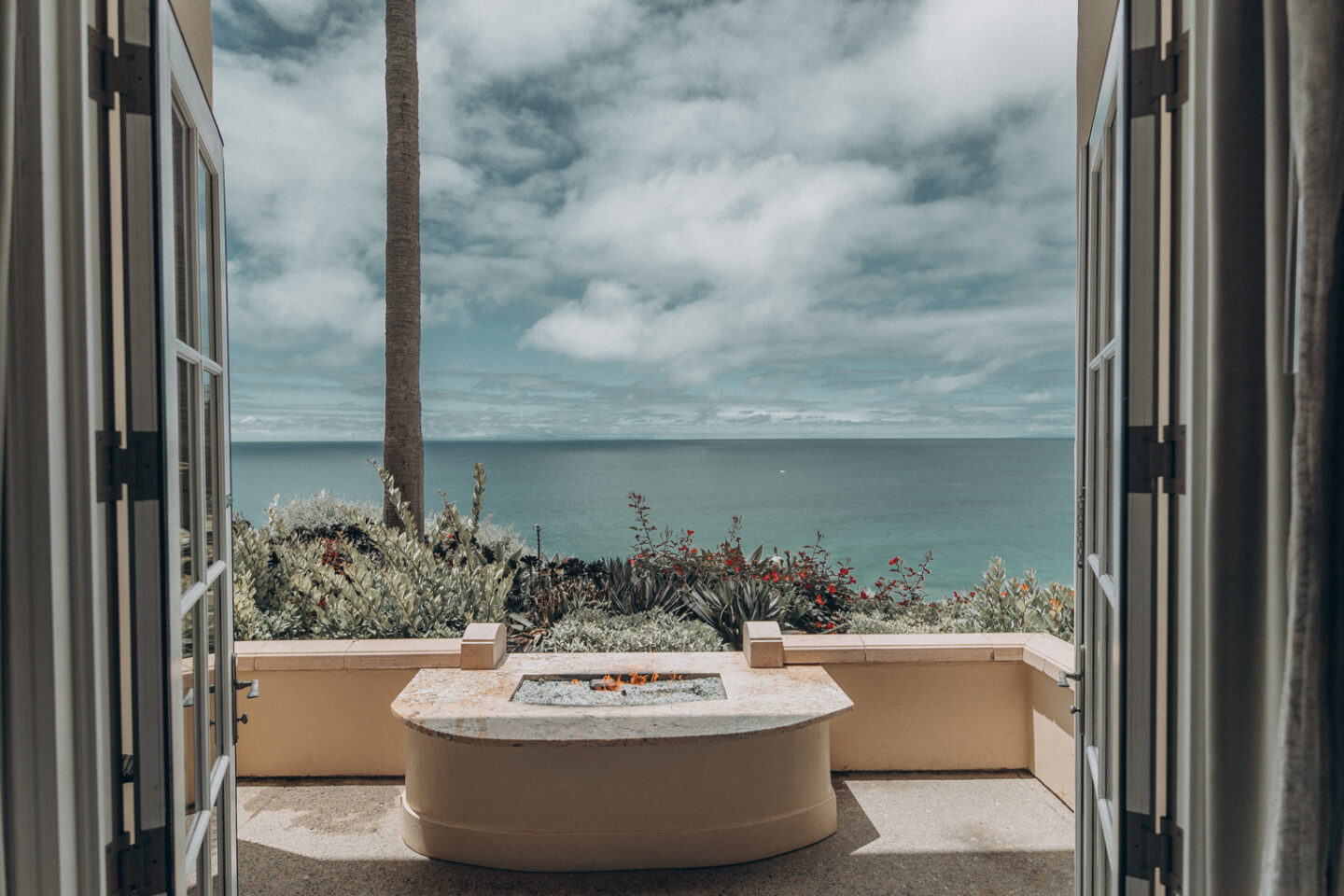 The Views
I loved that all around the property were places to sit, relax and look out at the view. There was no shortage of amazing views. We just kept taking pictures because it had been so long since we've taken a trip, it made us so happy. And I love that London gets to start venturing out with us on our trips now and enjoy these experiences.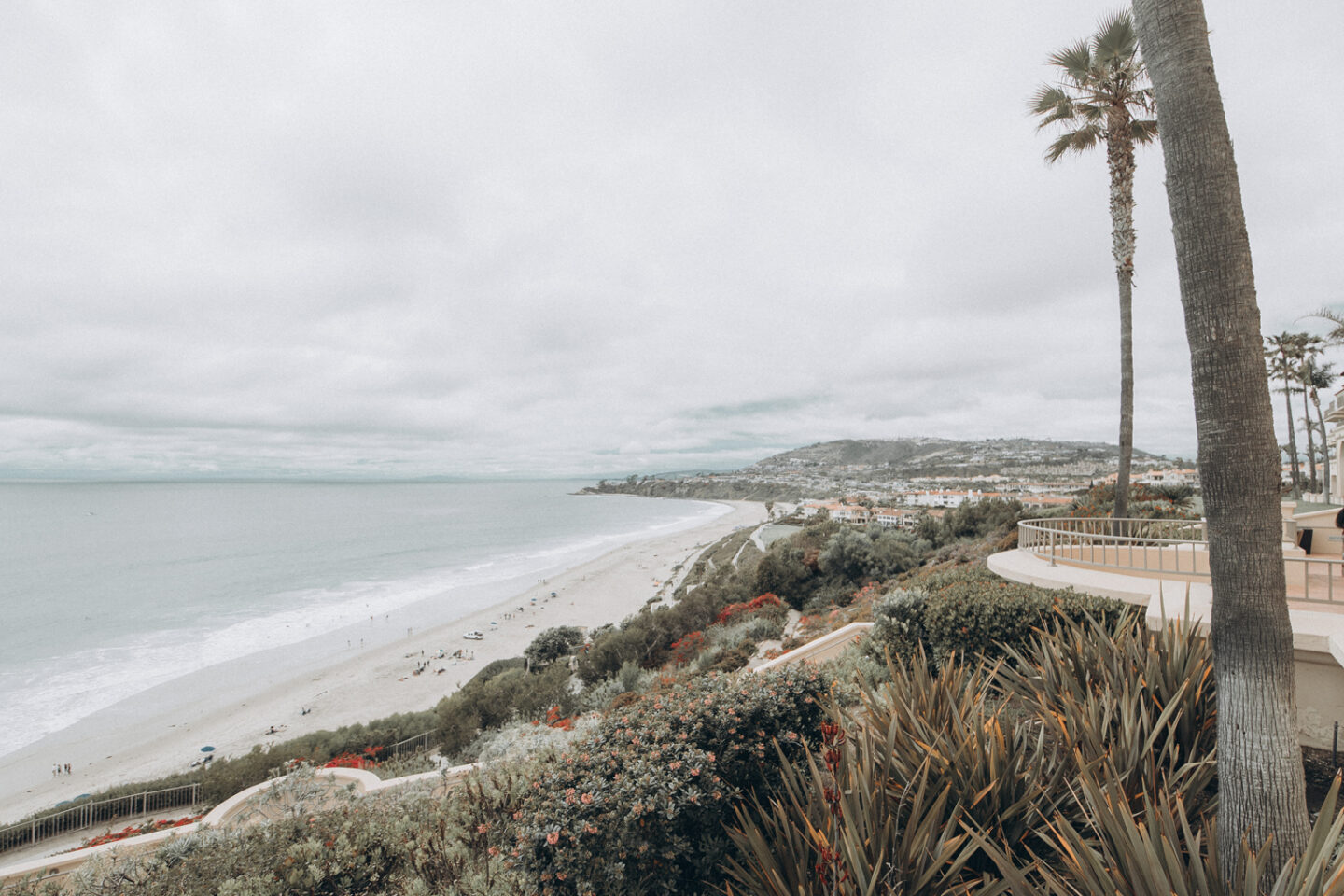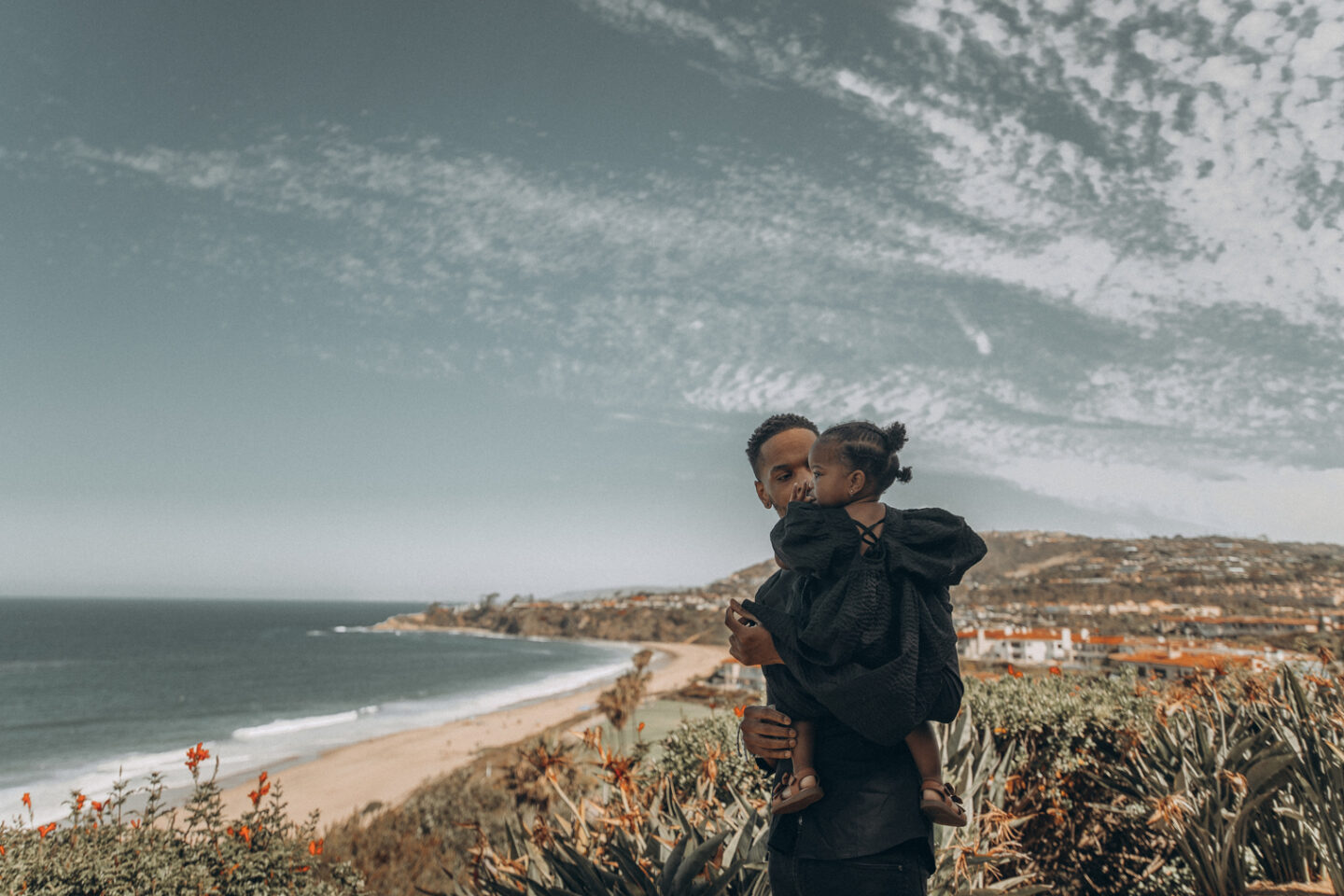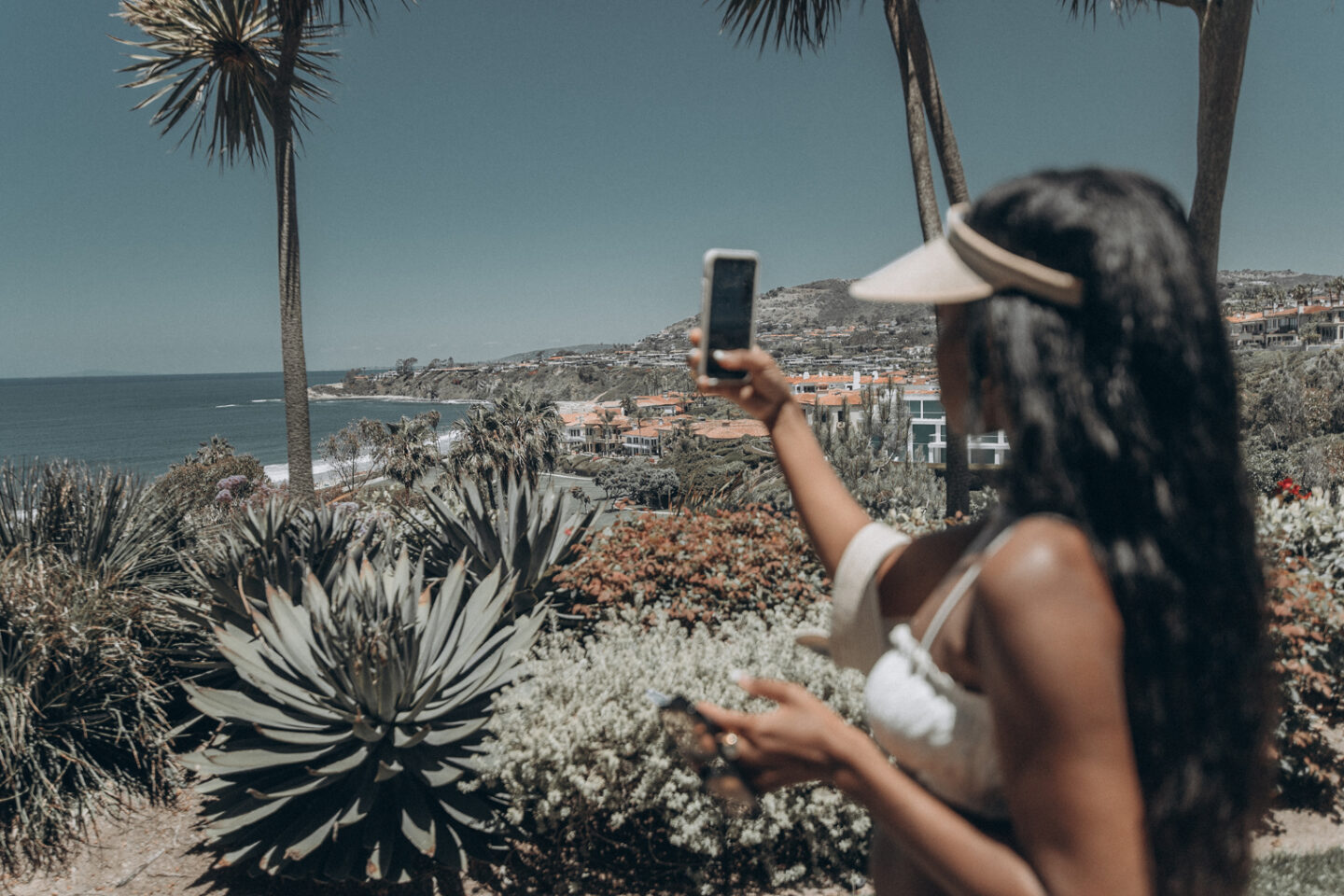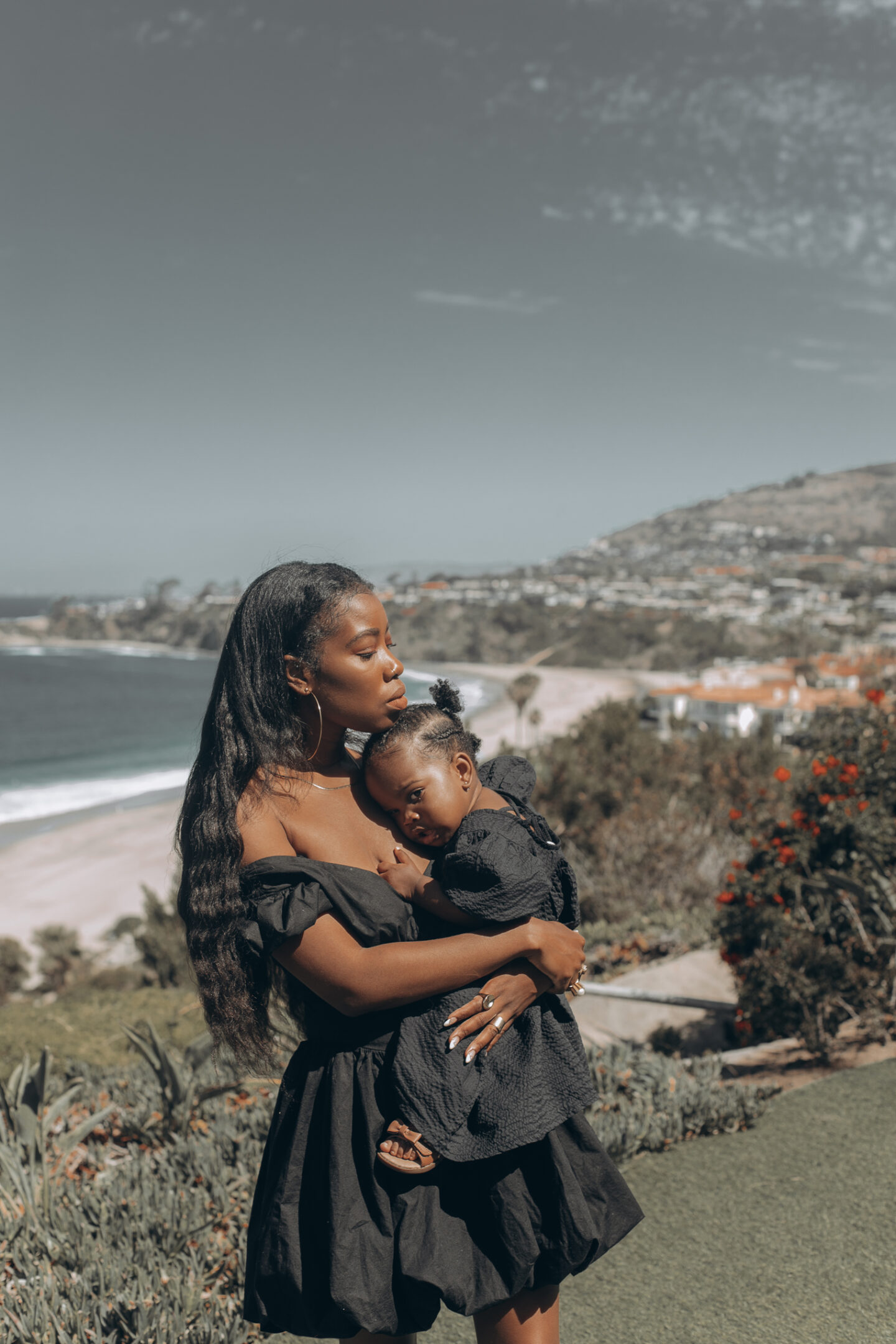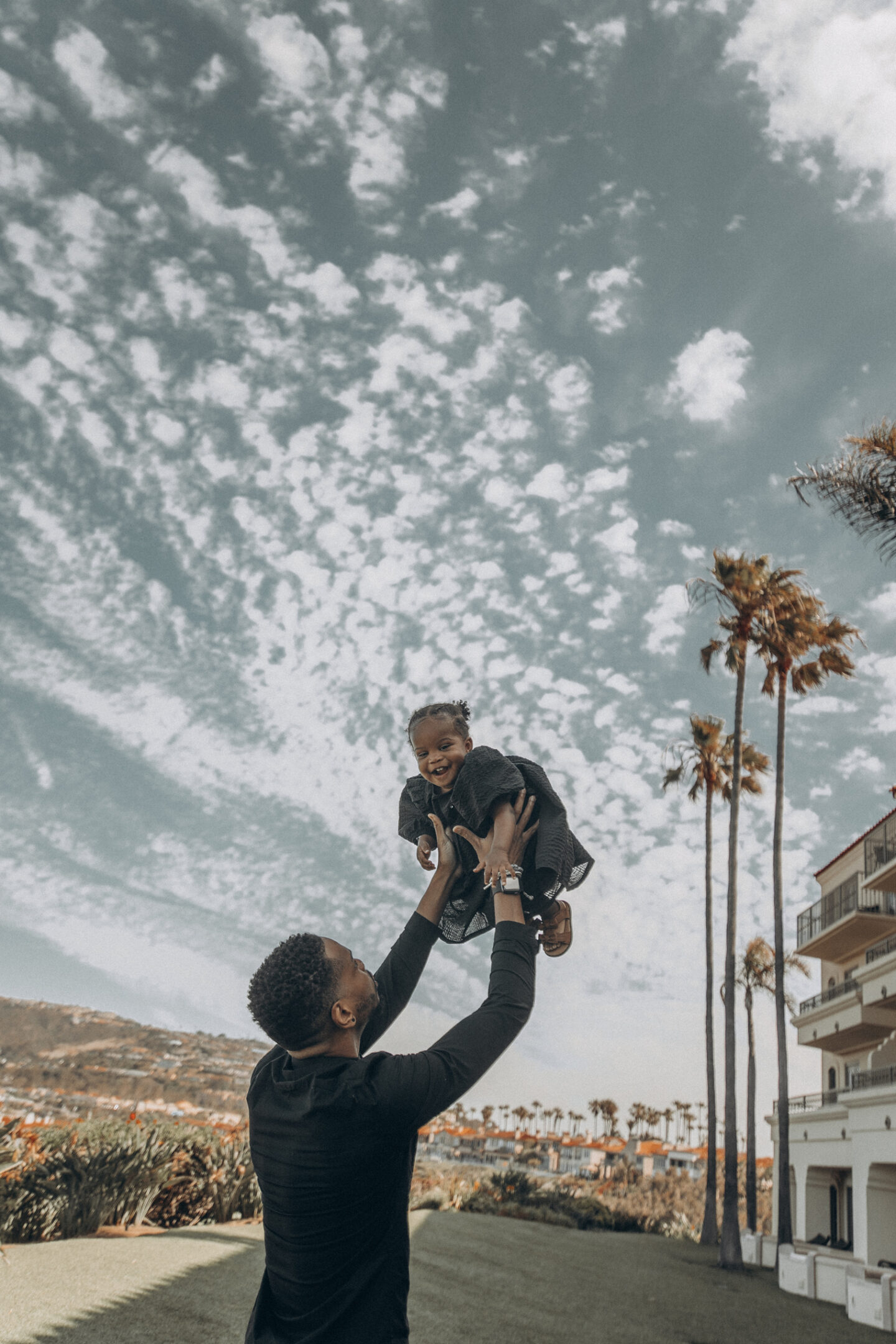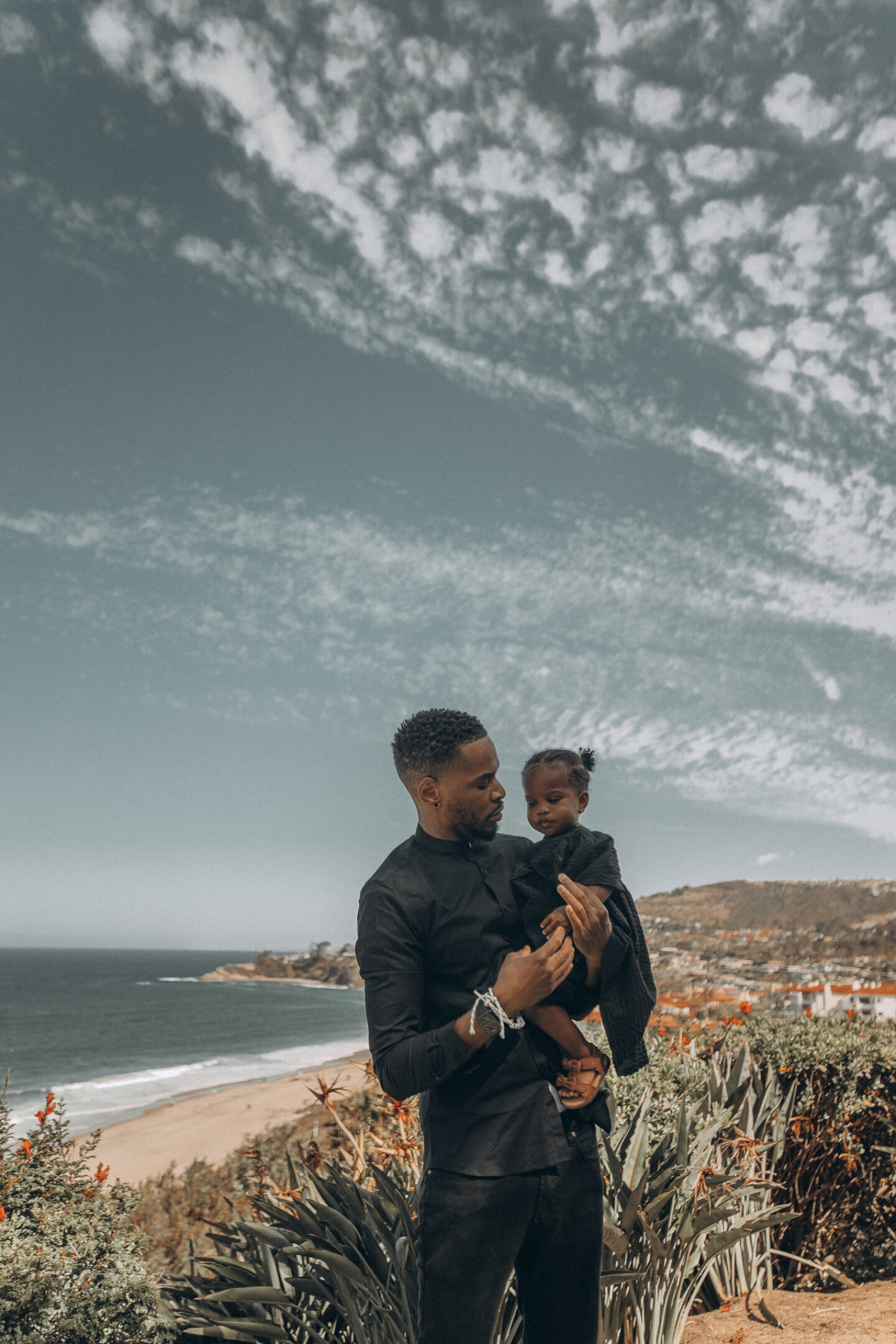 The Beach
The beach is conveniently located right below the hotel. They have a path where you can walk down and also offer a shuttle service that runs every 10 minutes to bring you down. Once you're down there, they provide you with towels, water, umbrellas and chairs if you like and you're all ready to spend the day. They even have a little shop if you want to grab some food to eat on the beach. Note that one side of the beach is only for surfers but we didn't want to go in the water so we were happy just watching them. I do wish the beach was easier to get to, but it's really not far at all, I'm being spoiled and wanting to just walk outside directly to the beach but you wouldn't get those insane views if the hotel was right on the beach.