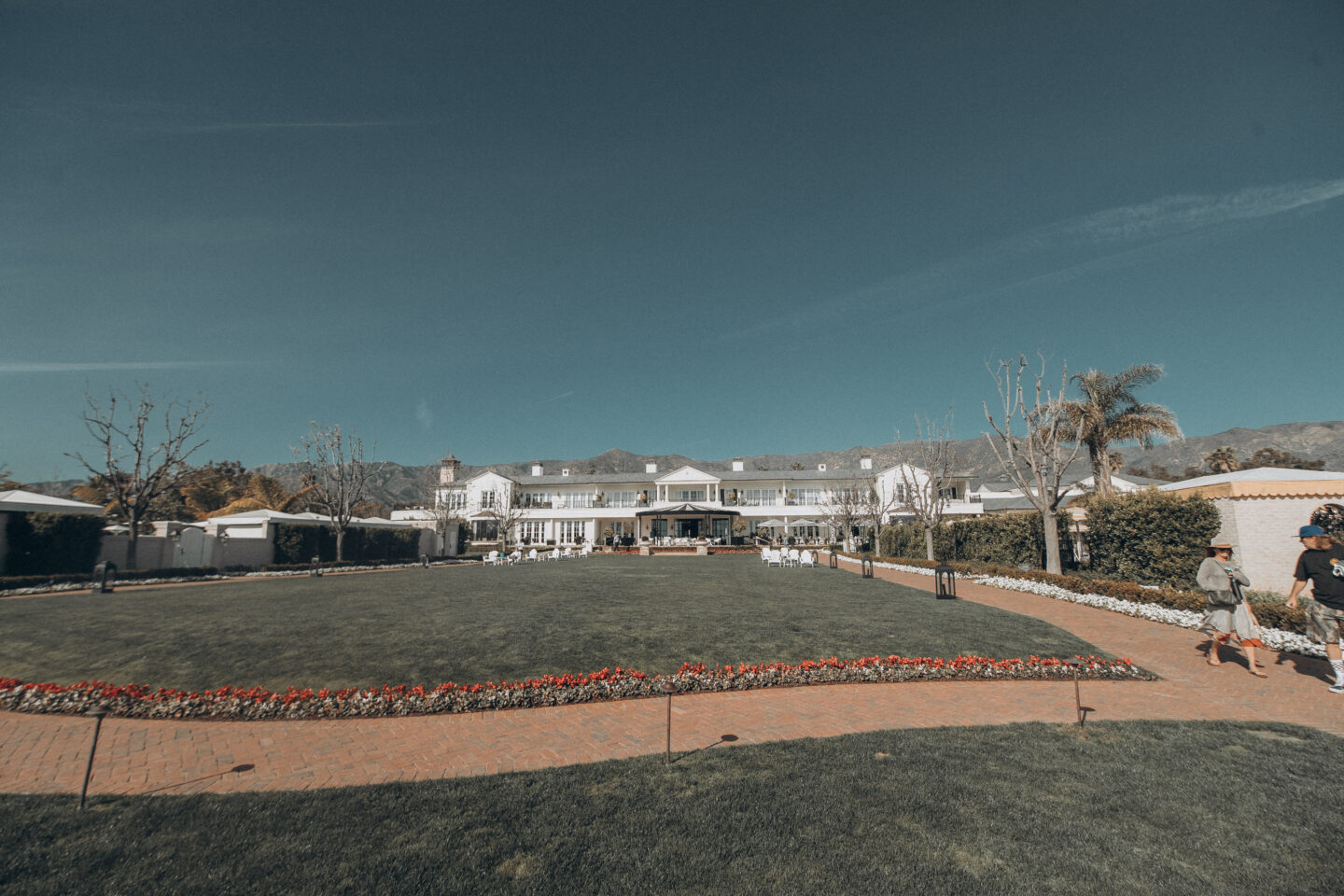 The thing I love about California is how you never have to leave the state to get that vacation feeling. Back in February, we had the pleasure of staying at Rosewood Miramar Beach in Montecito and the property was not only stunning but also had a home like feel to it that makes it one of those places you can come to often and stay for a while. Only a 1.5 hour drive for LA, it served as the perfect babymoon location for us, especially traveling with a toddler.
THE PROPERTY
The property is maintained and designed impeccably. There is a main building and then beach front rooms and bungalow style rooms. I loved all the greenery and walkways making it a nice property to stroll. They had fire pits around and grassy areas you could sit and relax. Something about it reminded my of Martha's Vineyard and if you're a Boston girl like me, this will warm your heart.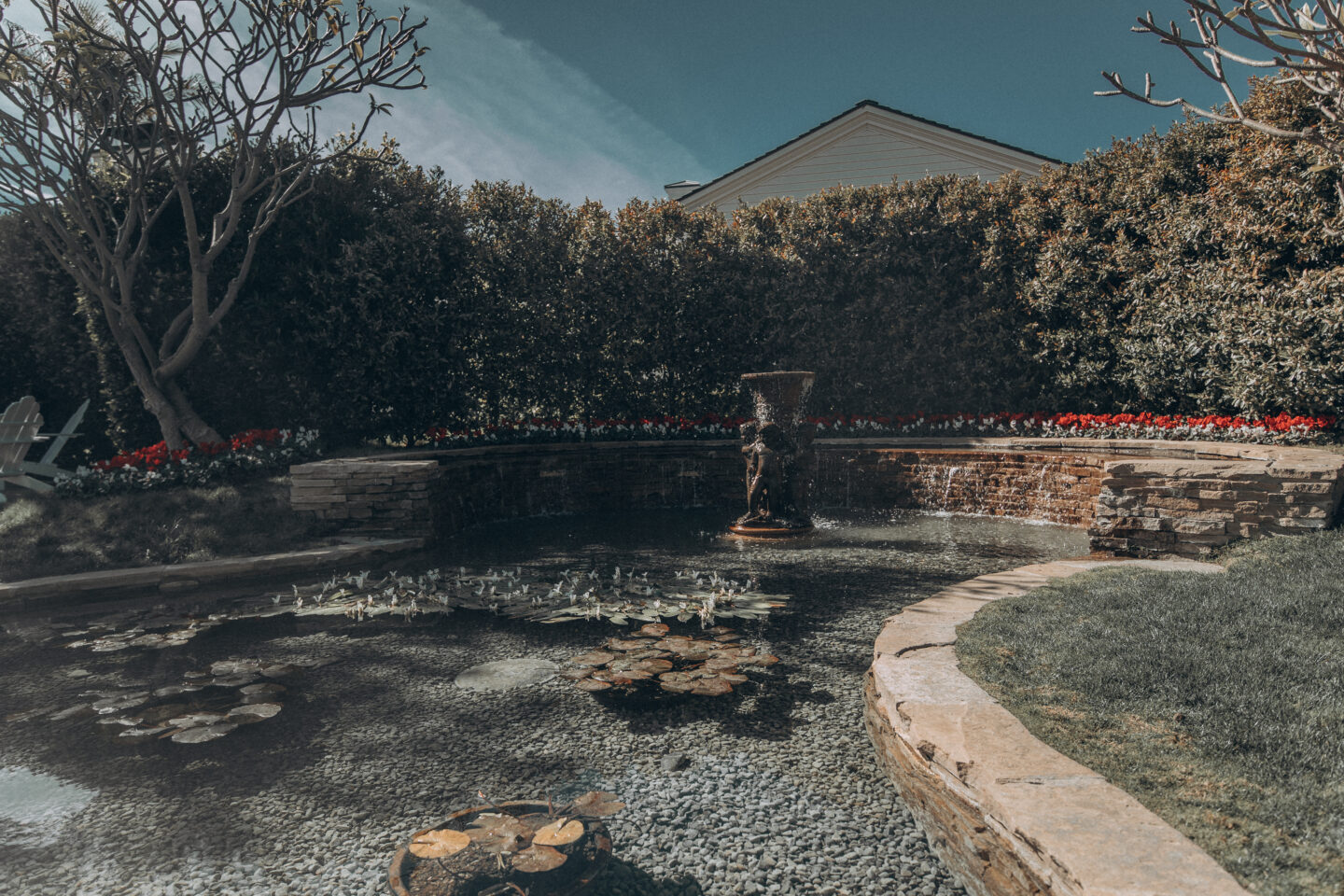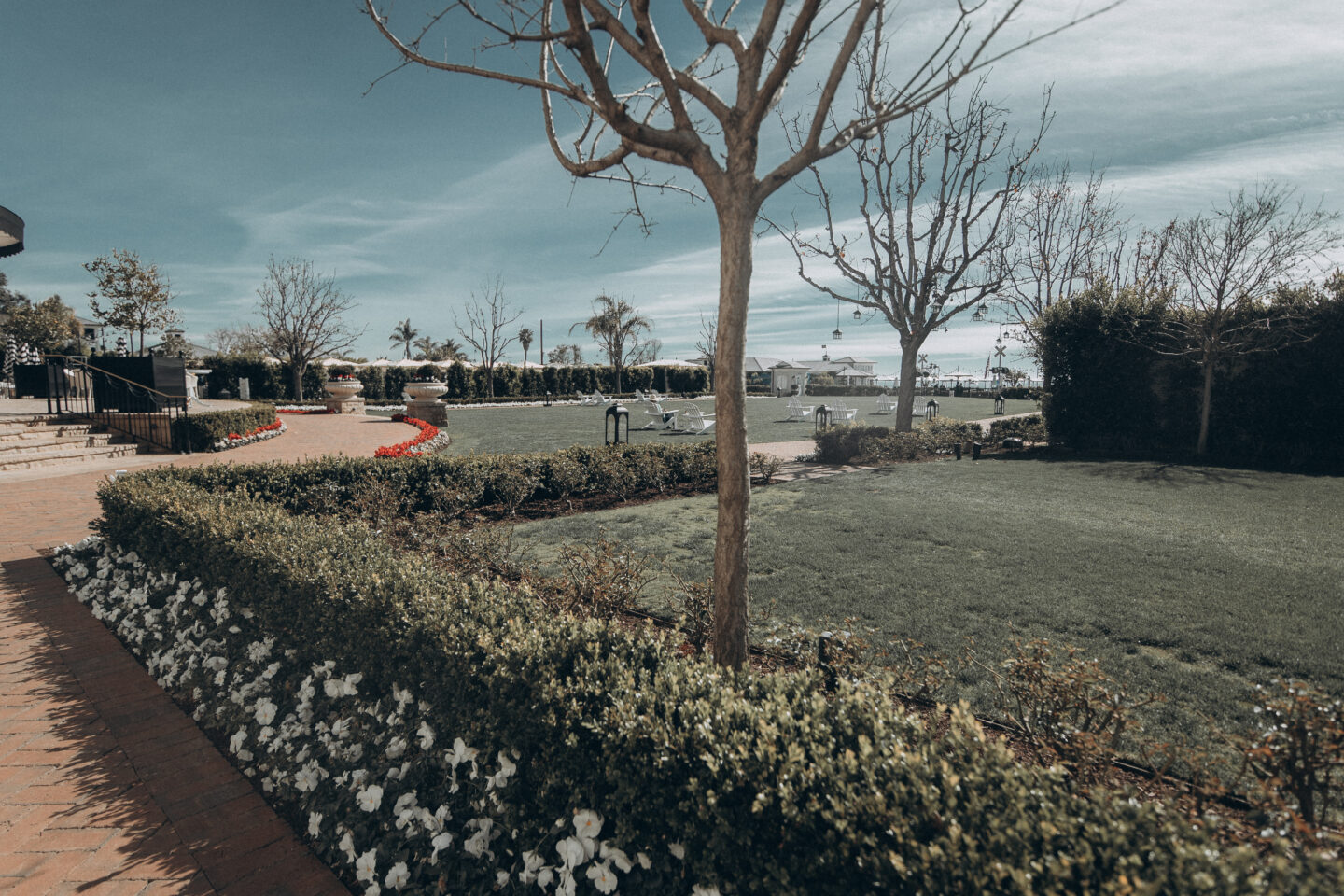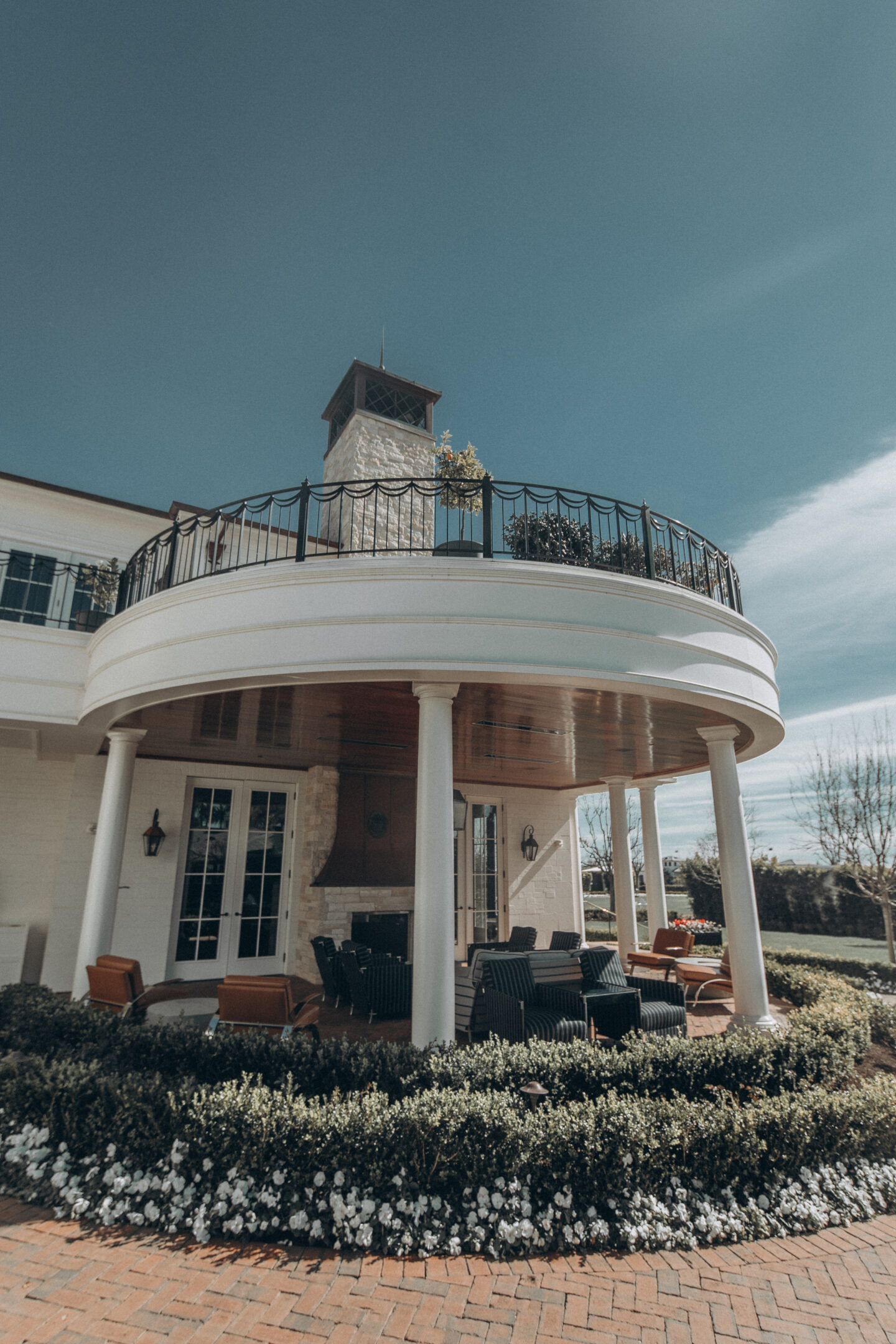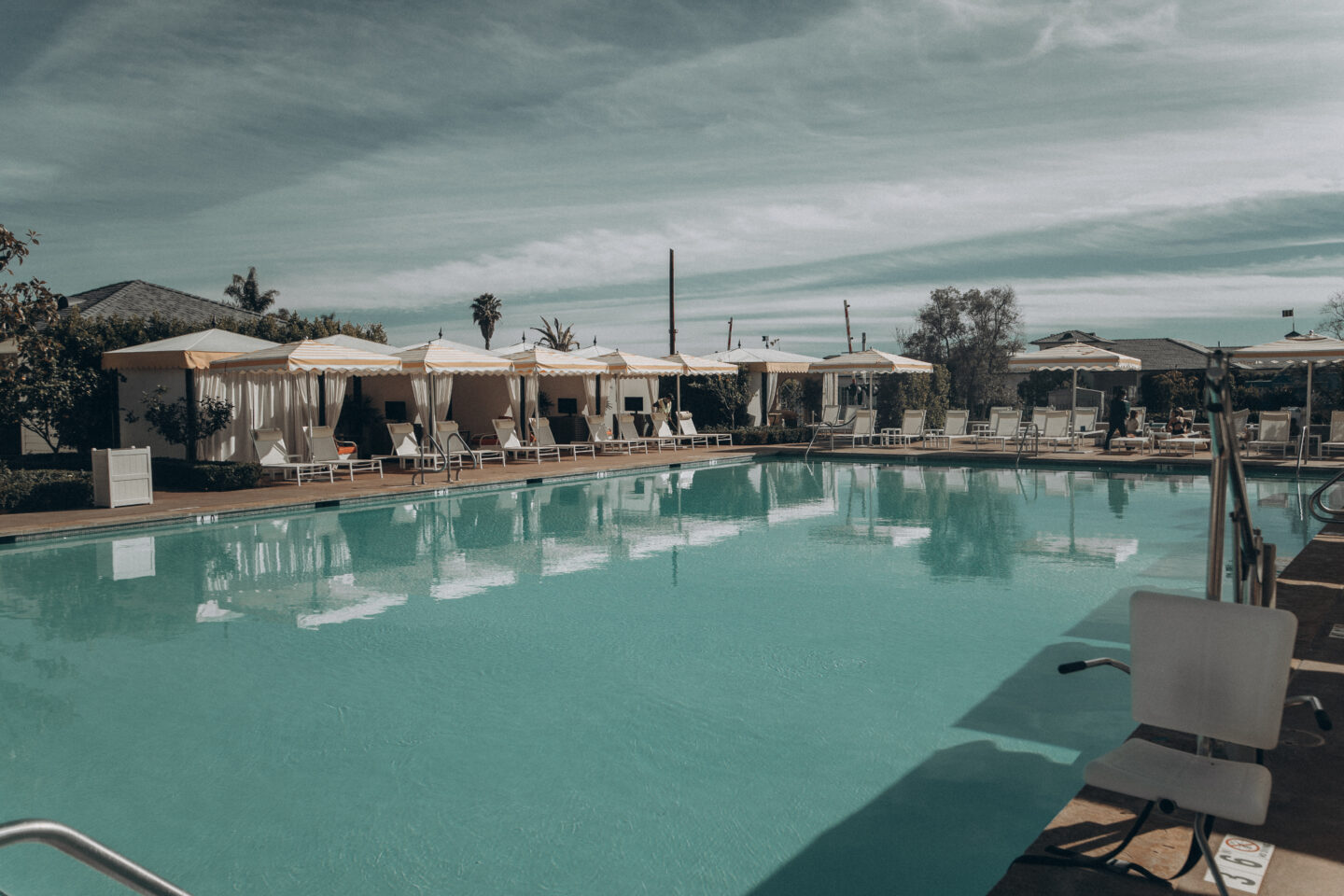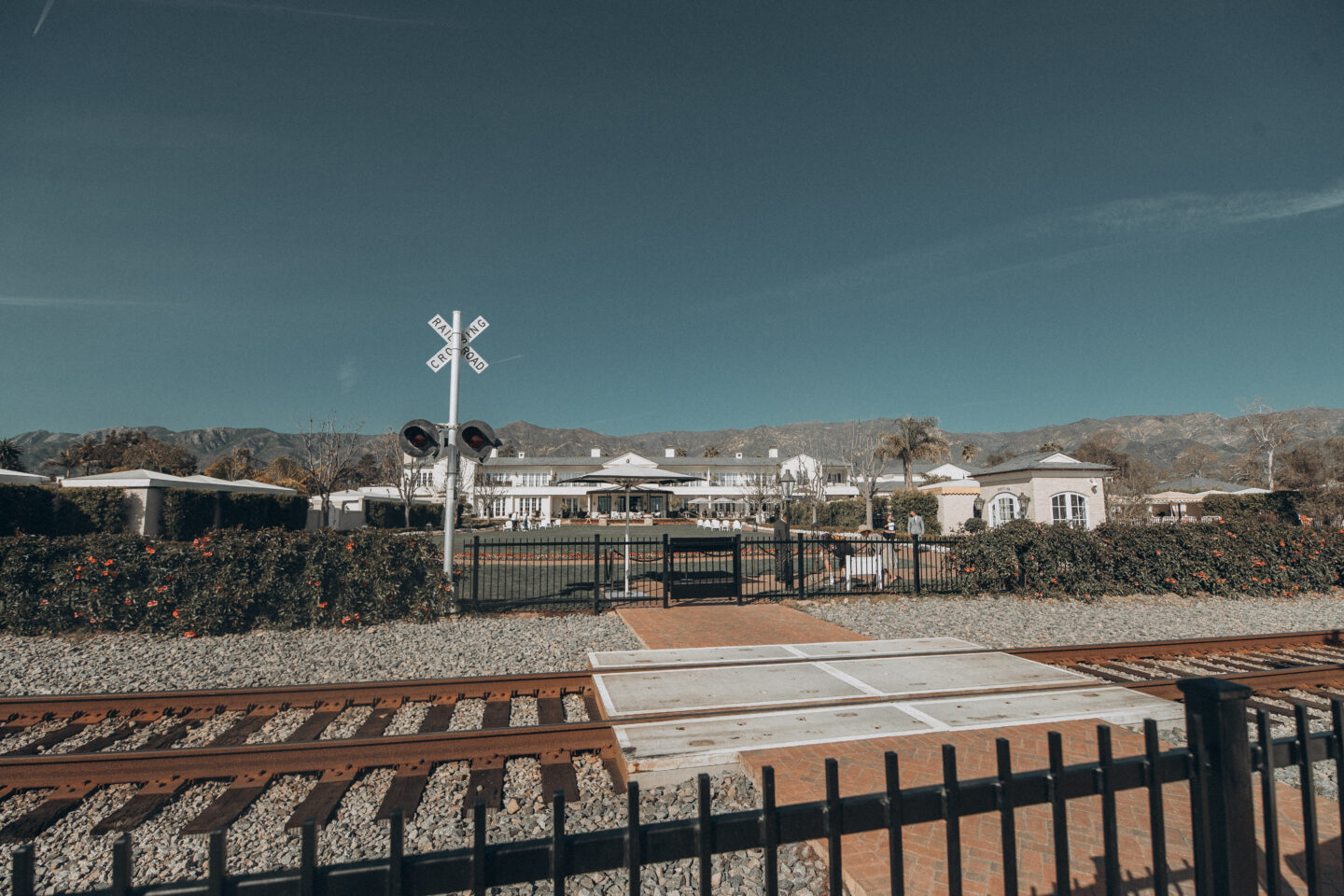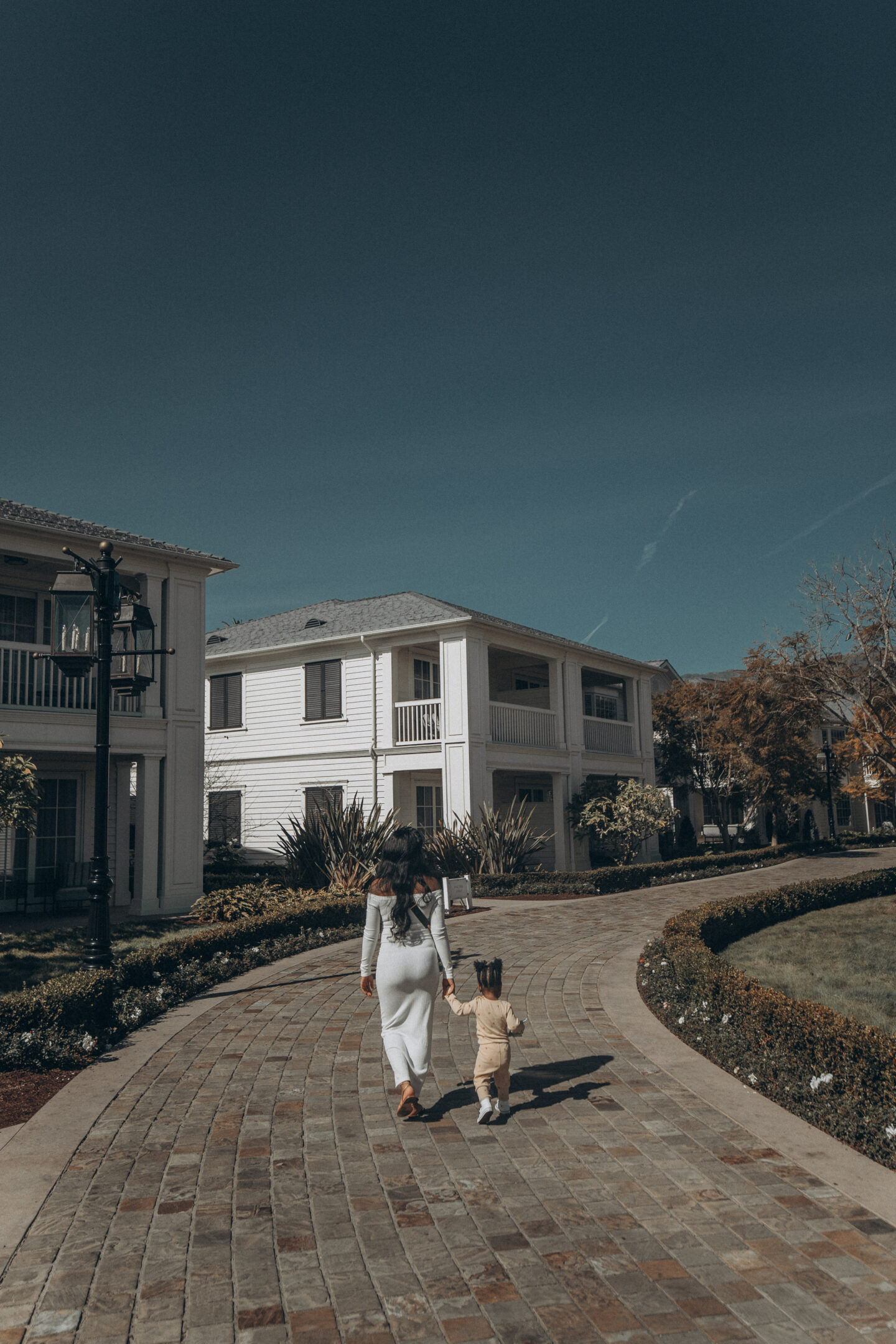 THE ROOM
We stayed in a bungalow style room which at first I was sad about because I thought we were going to be by the water but then I was really happy once I saw it. (The water was only a short walk away) The room was massive and the equivalent to a 1 bedroom apartment. We had a separate bedroom, eat in kitchen/dining with a kitchenette, living room with fireplace, outdoor patio, 1.5 bathrooms, and a walk in closet and vanity. They were so nice to even set us up with a crib and changing table for London. This had to be one of the biggest rooms we've stayed in which is perfect for when you have kids so they can run around.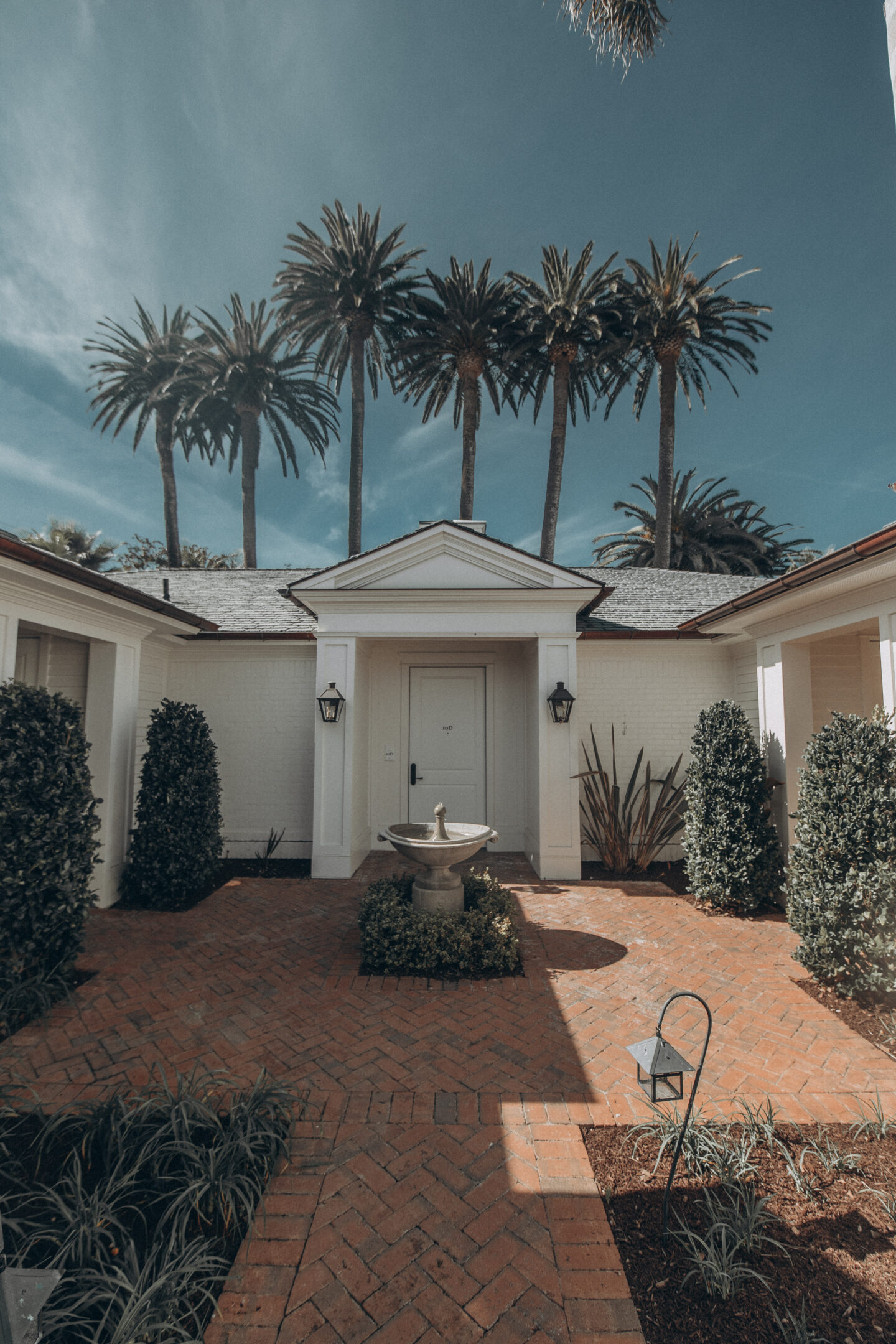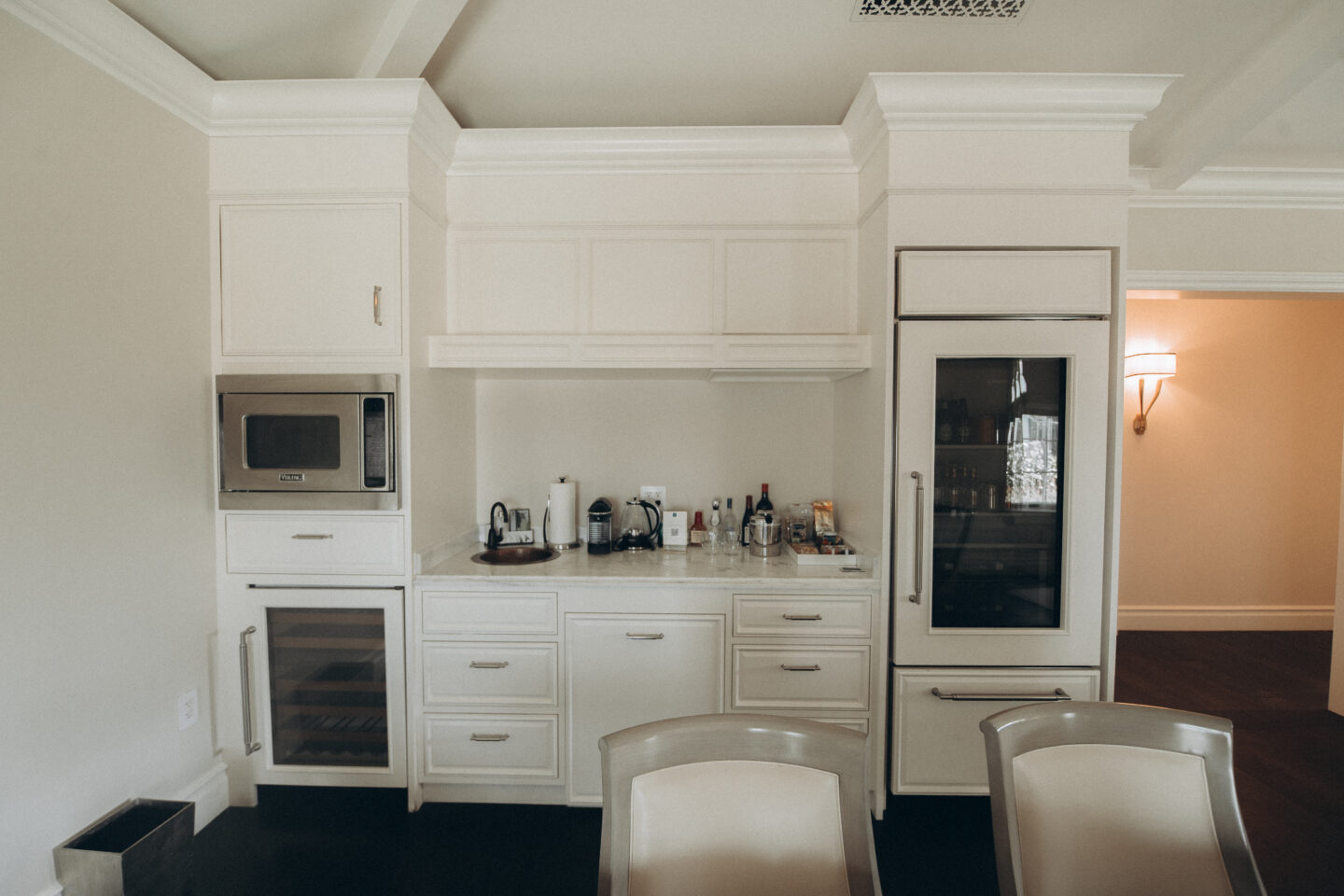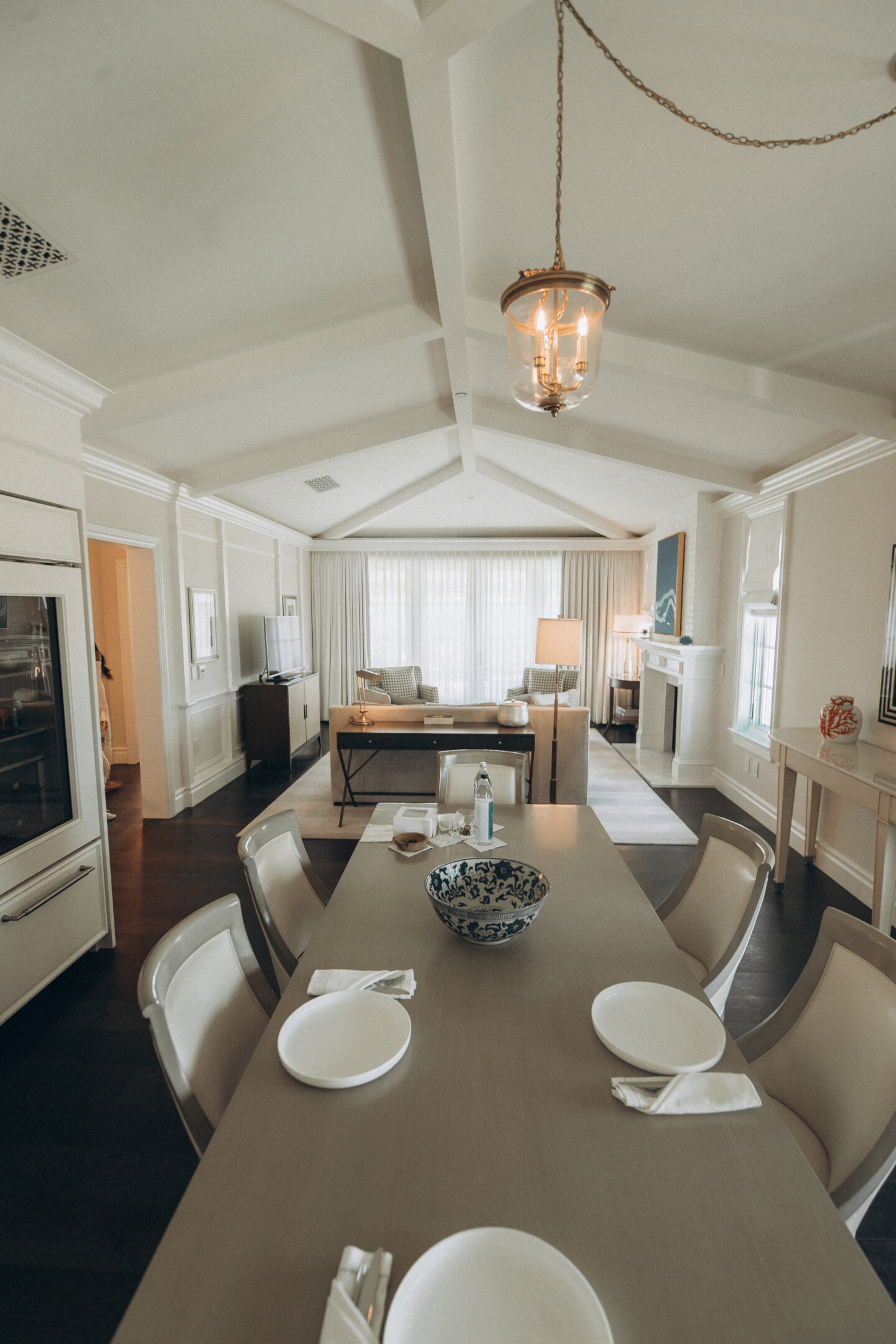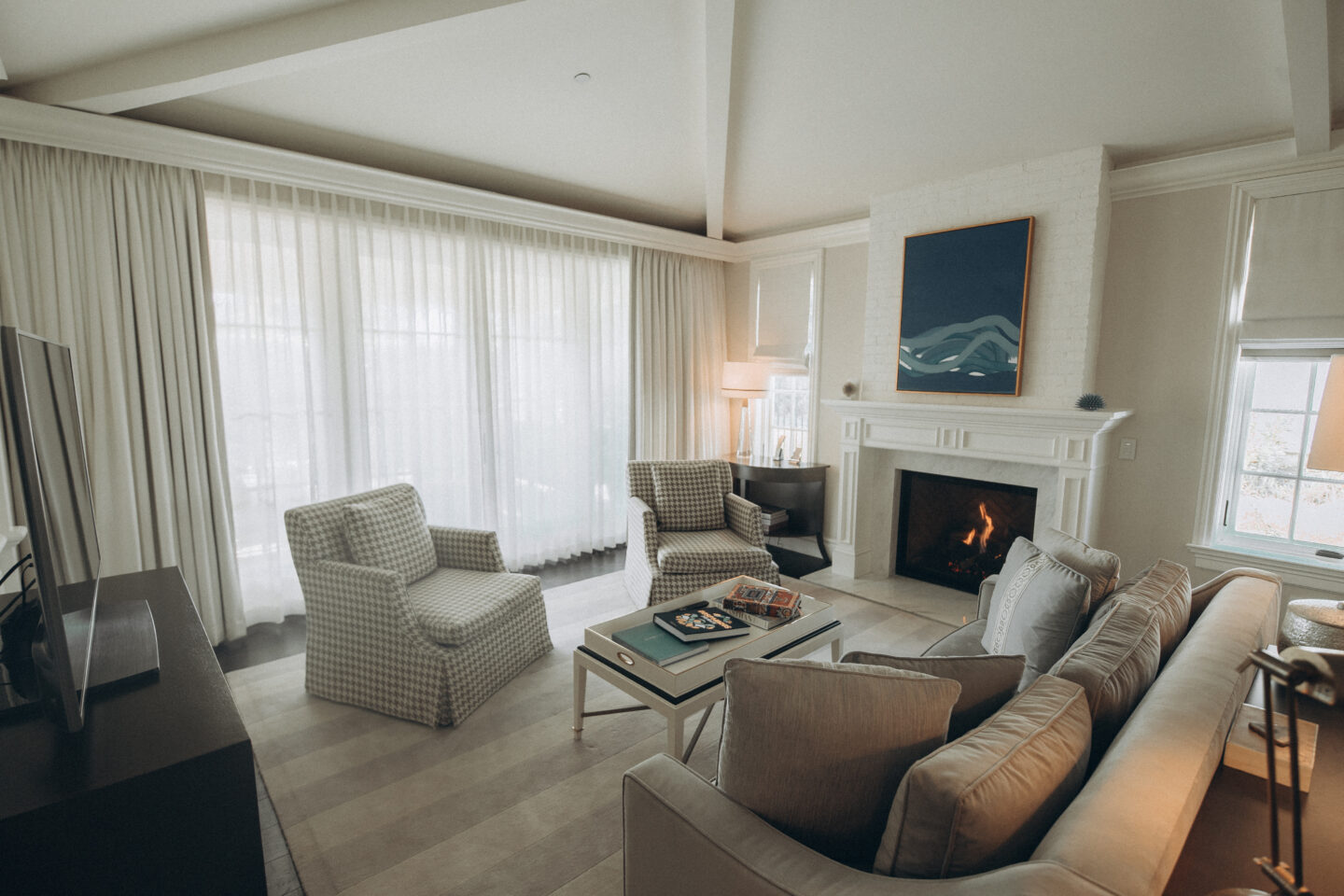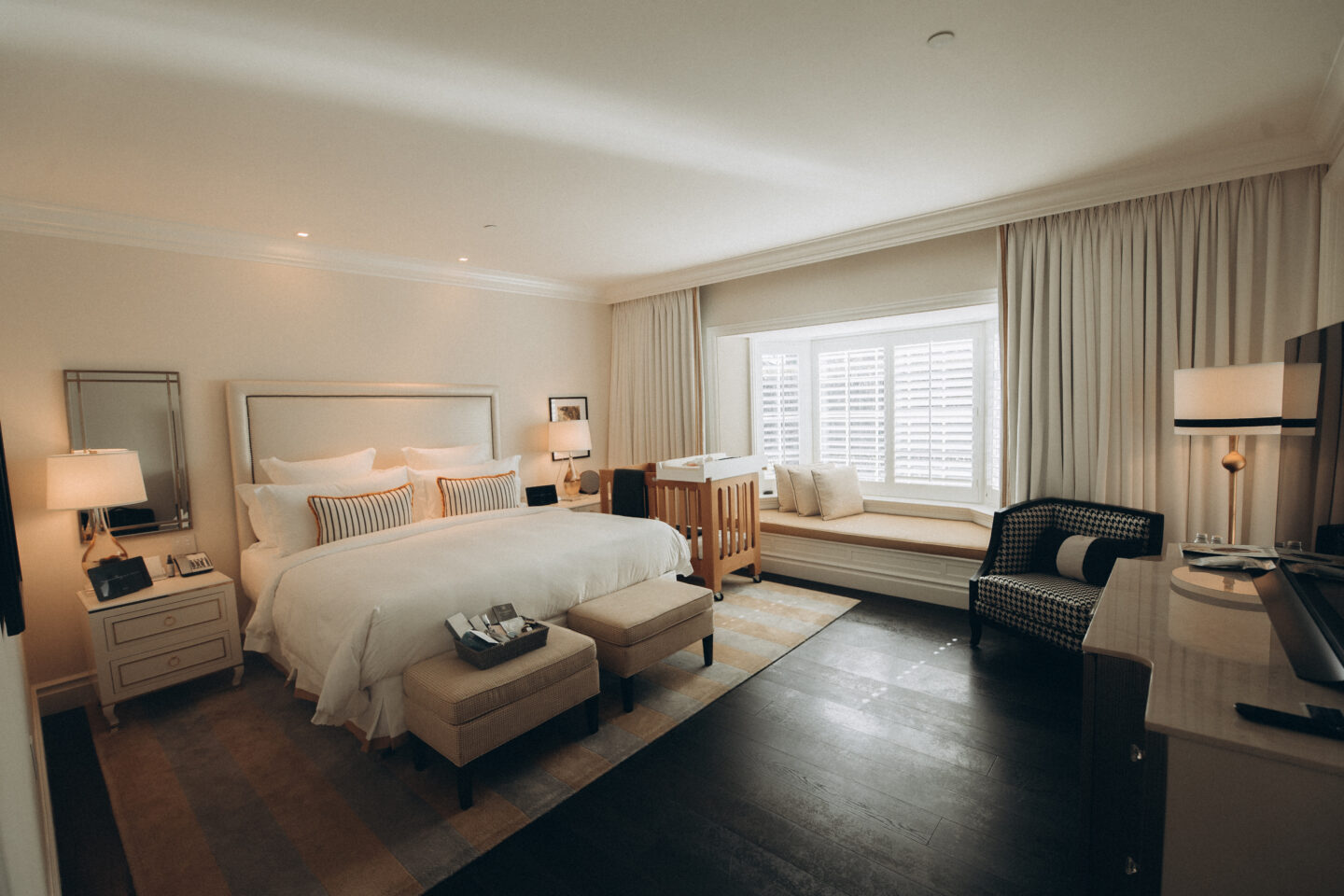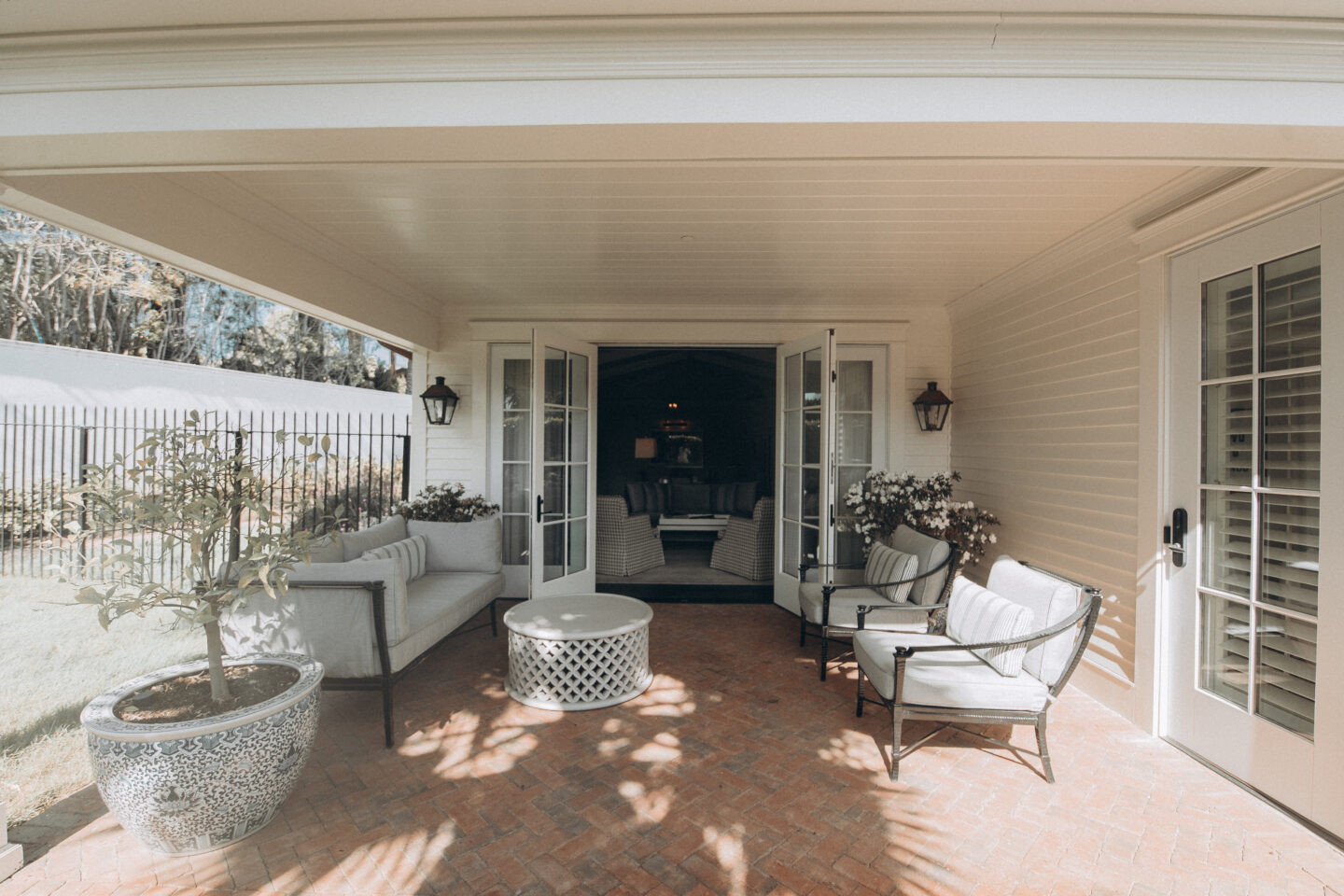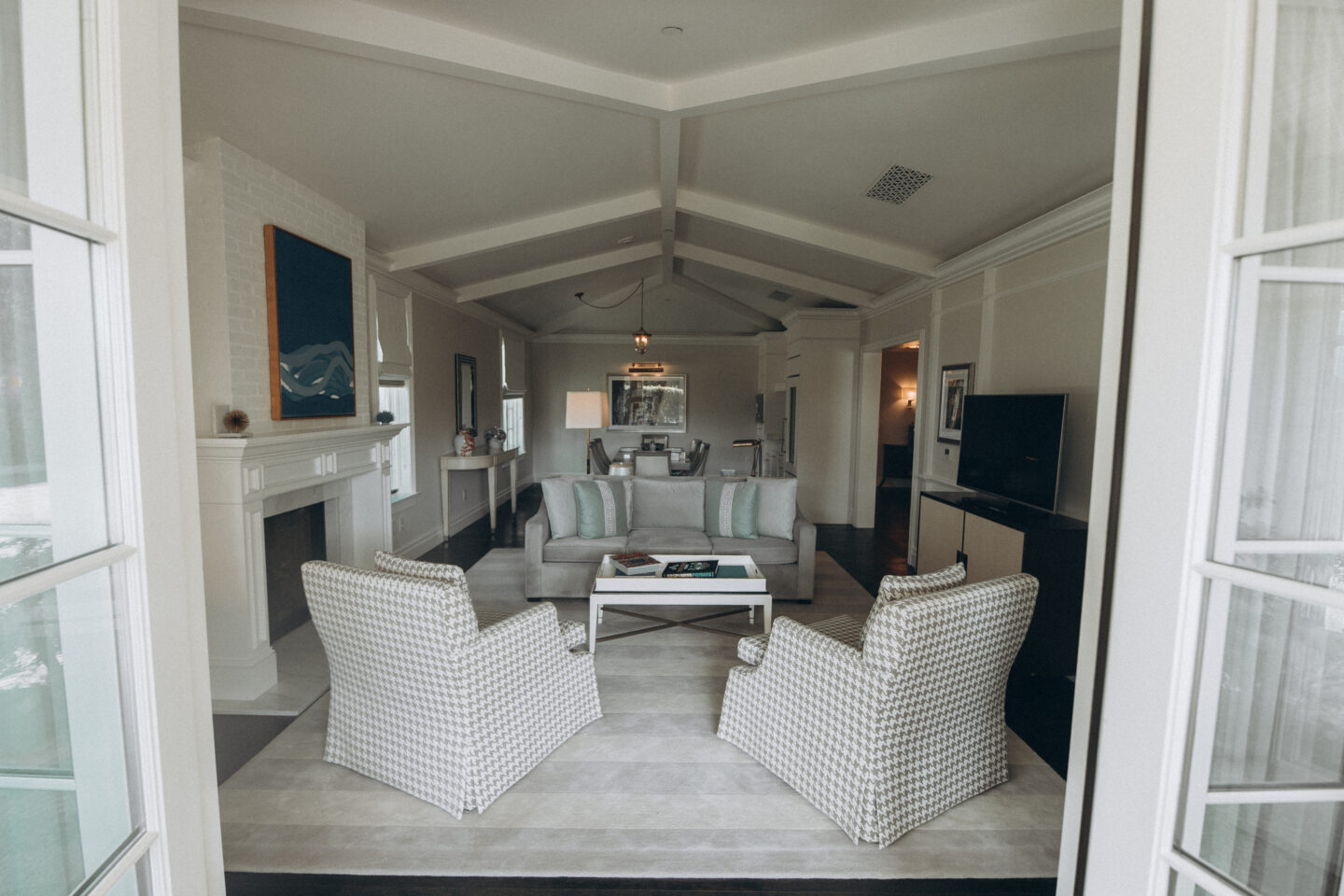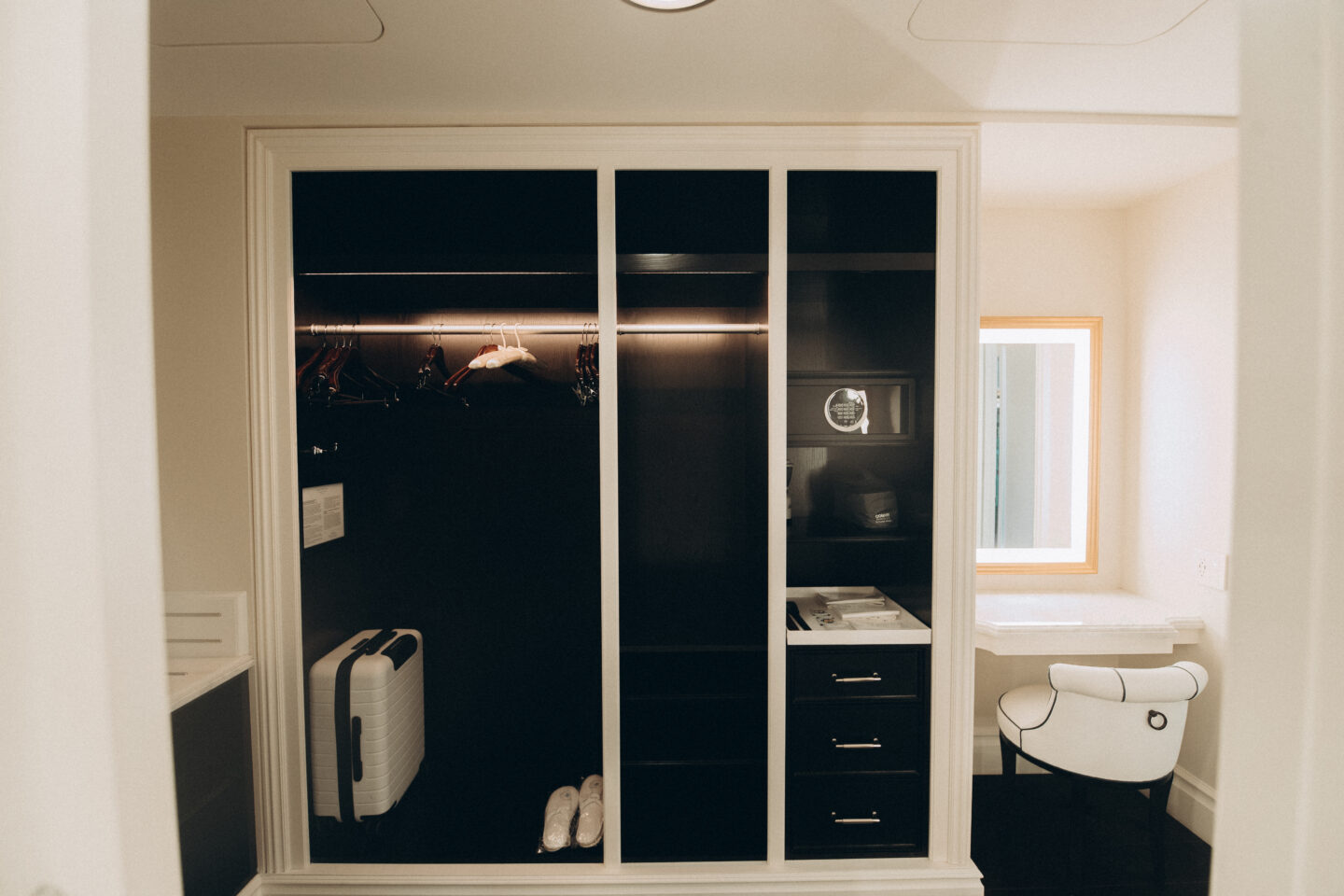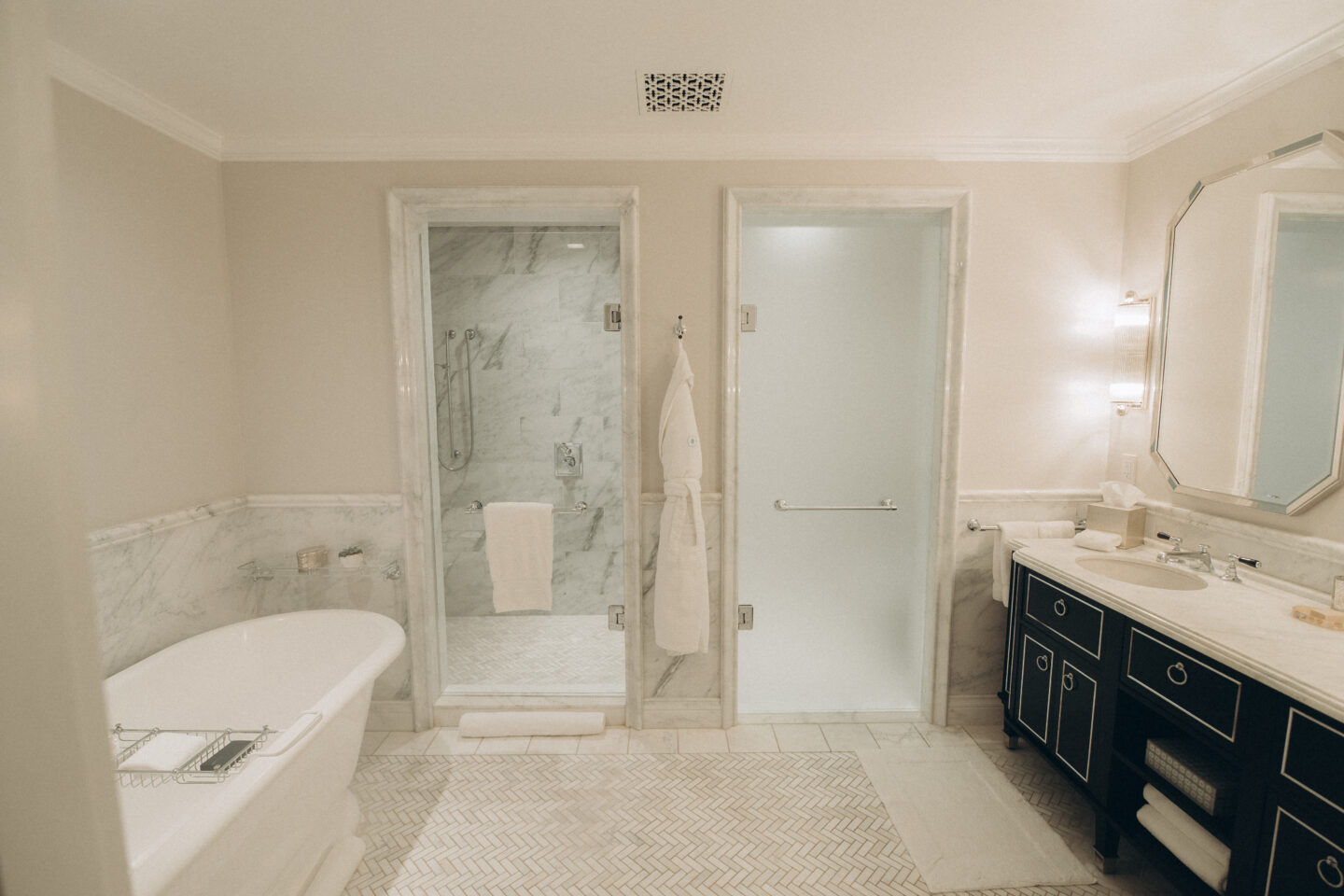 THE BEACH
The property is right on the beach which is always nice. It was a short walk from our bungalow room. You do have to cross over train tracks that run right through the property to get there which is unexpected. (You do also hear the train when it passes by so be mindful of that if that's something that would bother you, we didn't mind it at all) They have attendants to watch for the train and help you cross and it's gated off so you can't just run through. Once you cross over you walk down the steps right onto the beach where you can have tables and chairs set up for you by the attendants to enjoy some beach fun. They have complimentary sunscreen as well and you can order food and drinks and have them sent right you wherever you're stationed on the waterfront.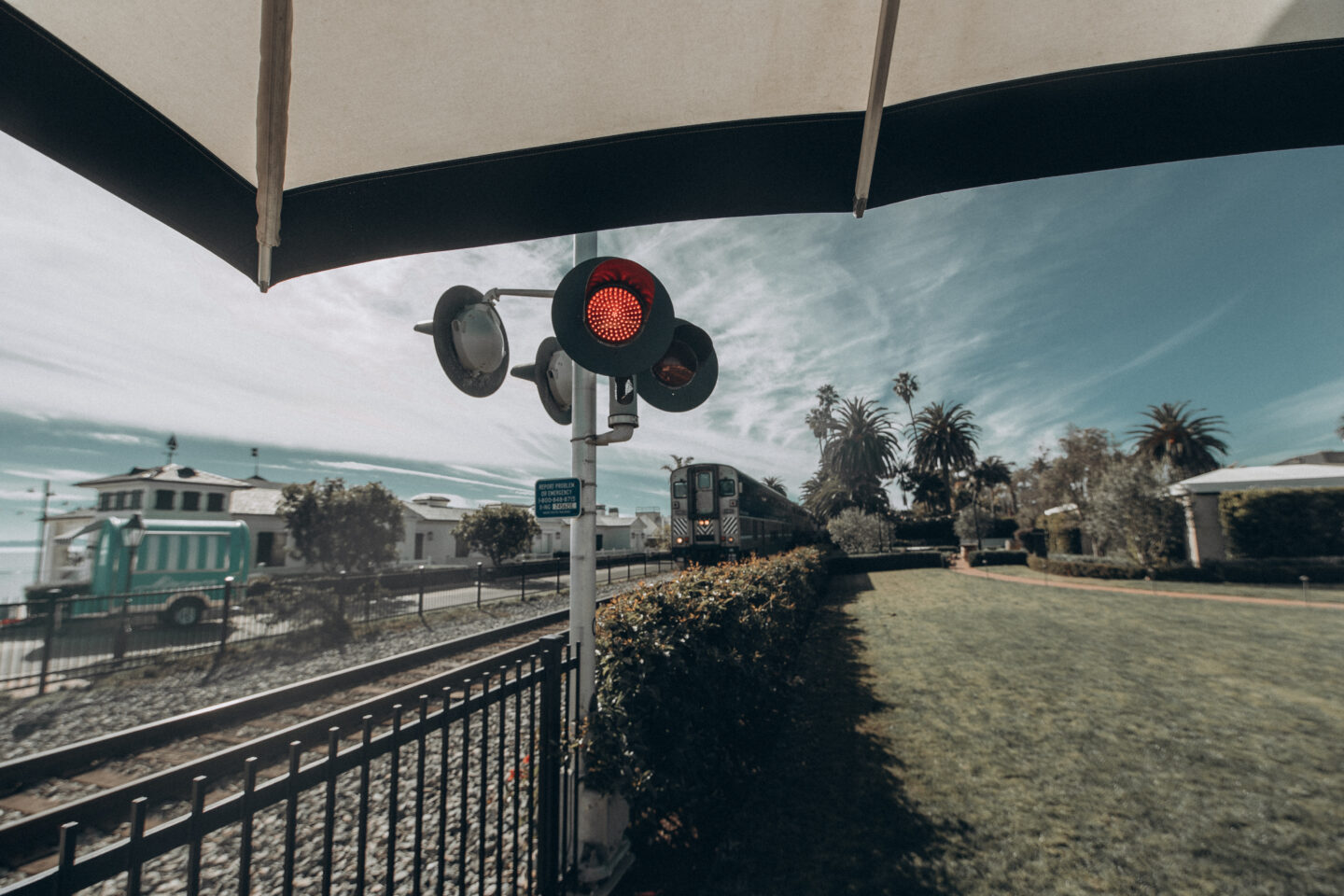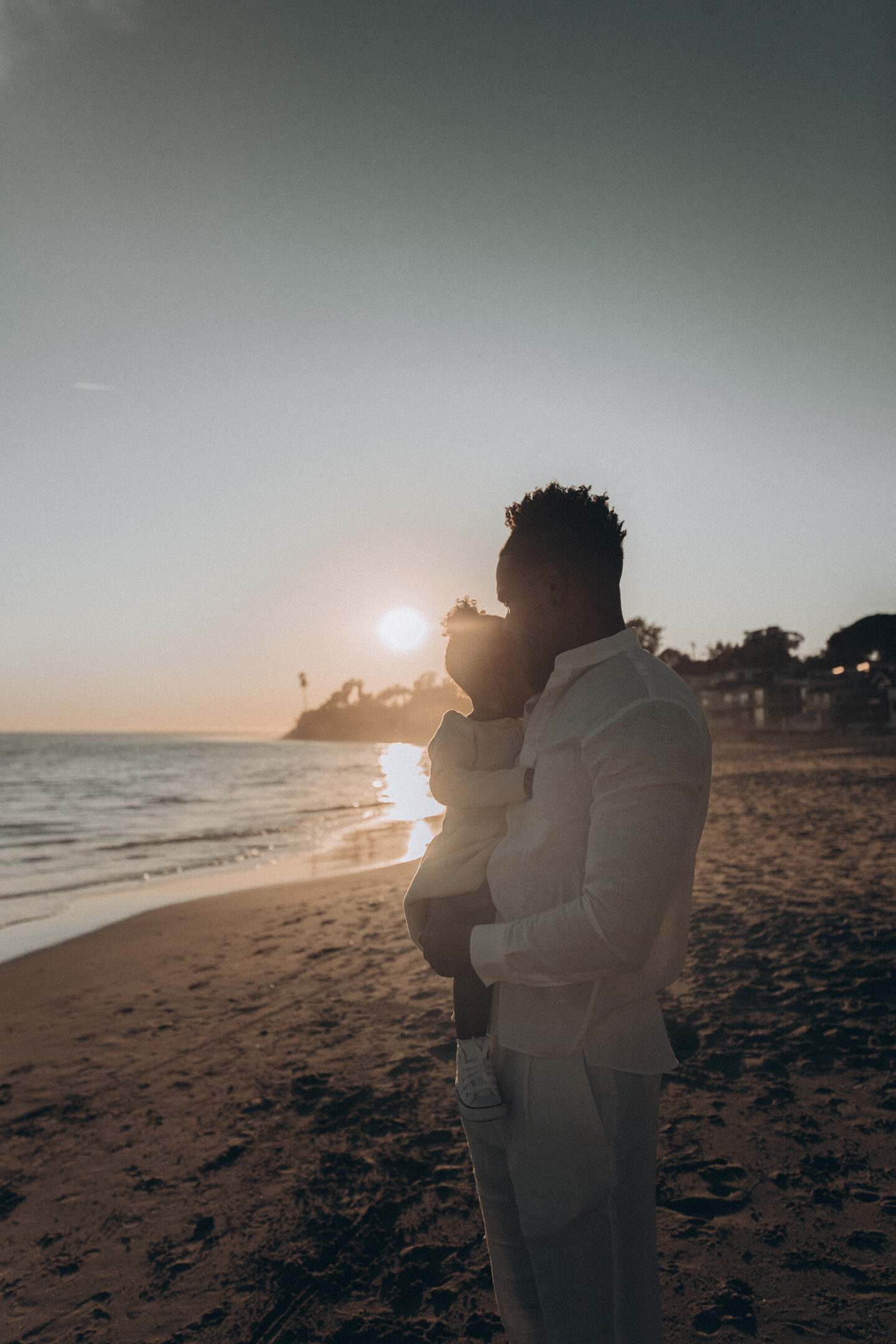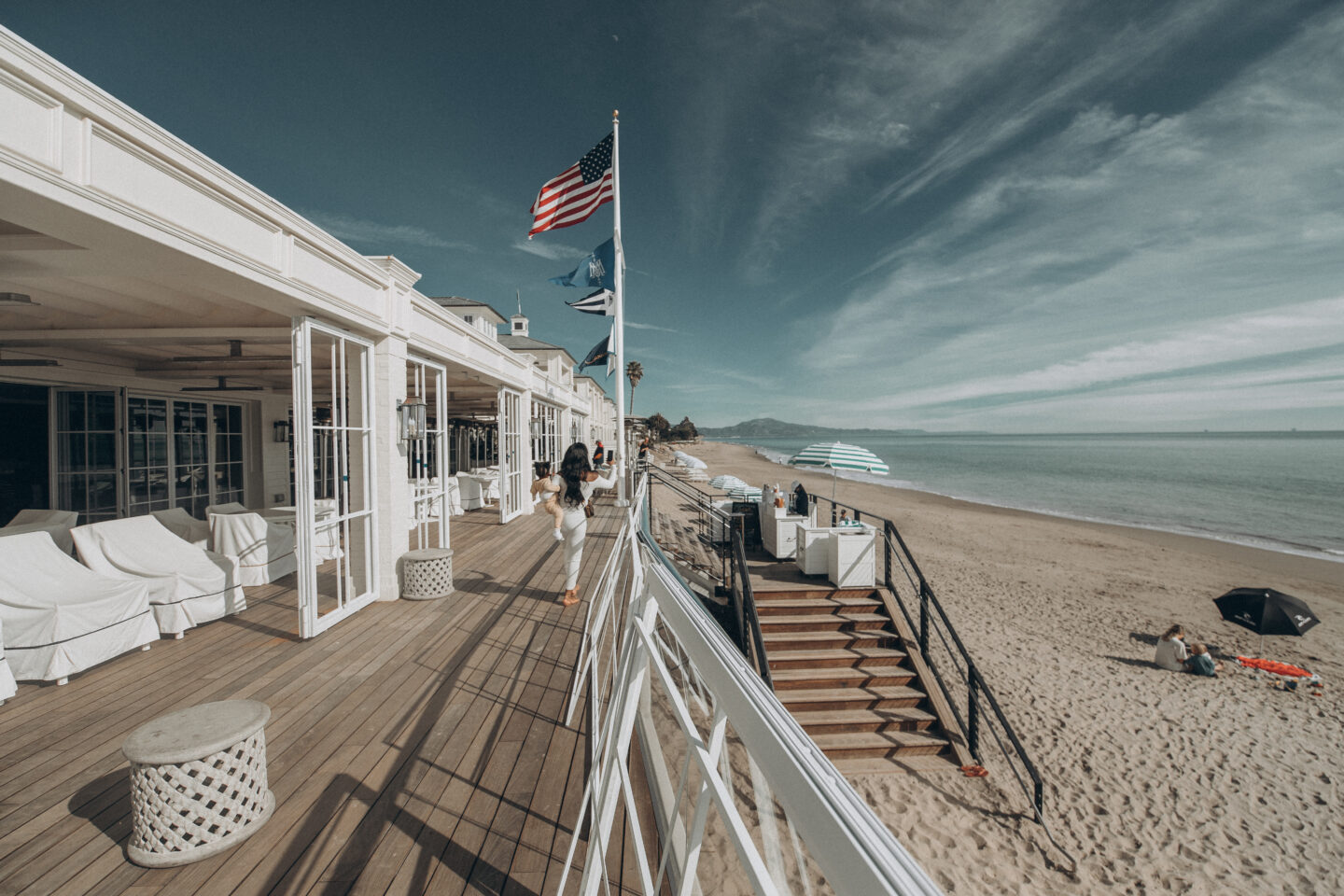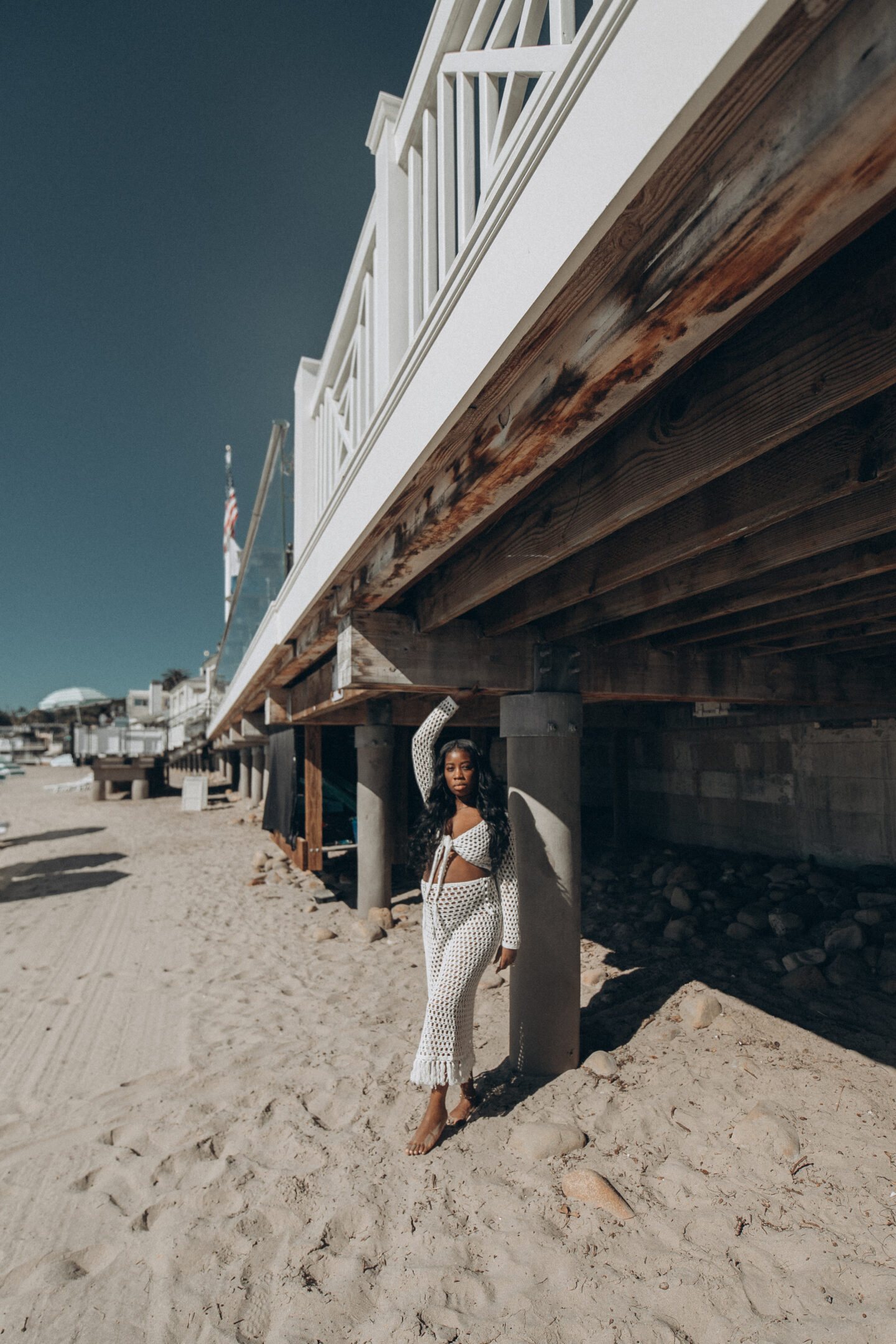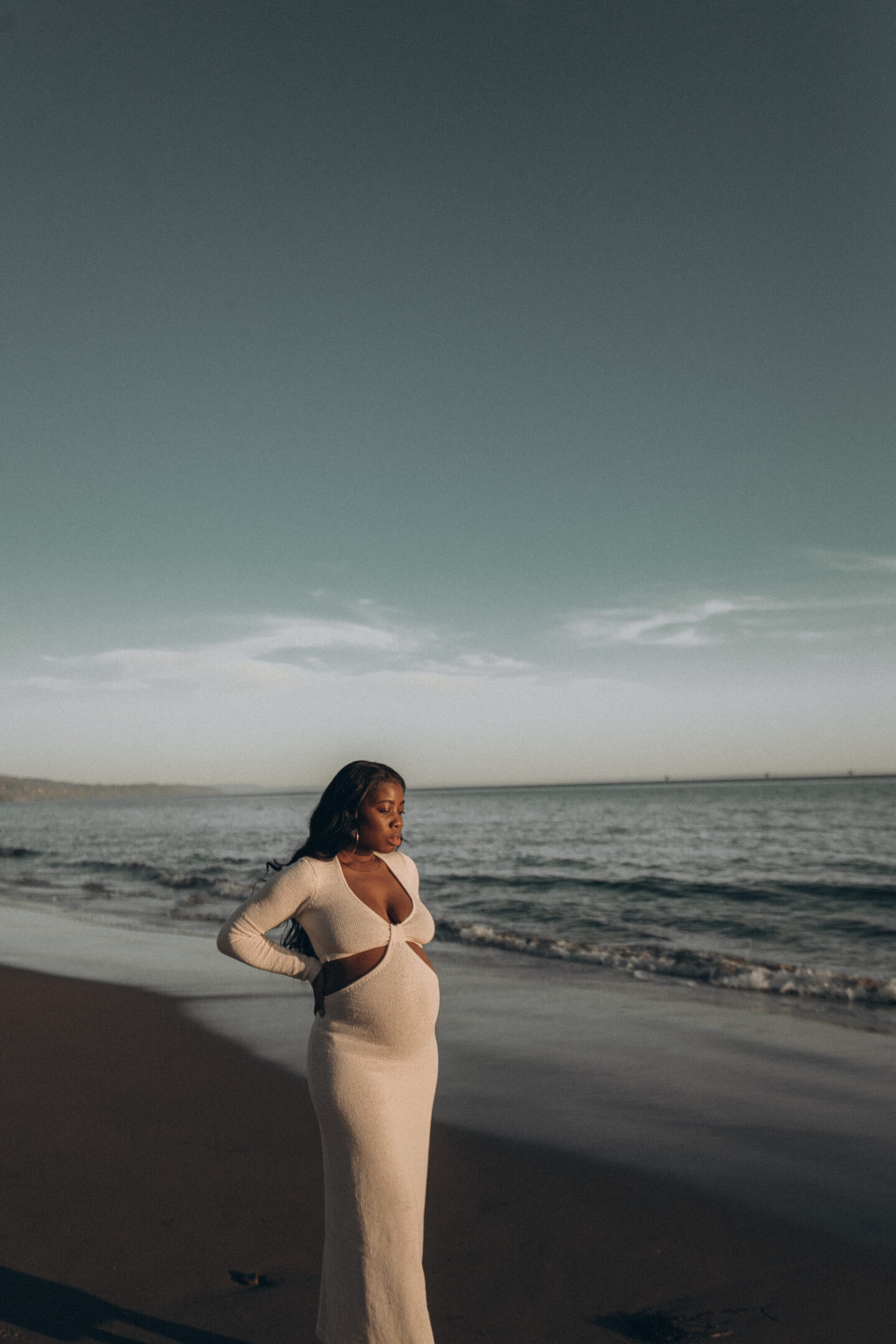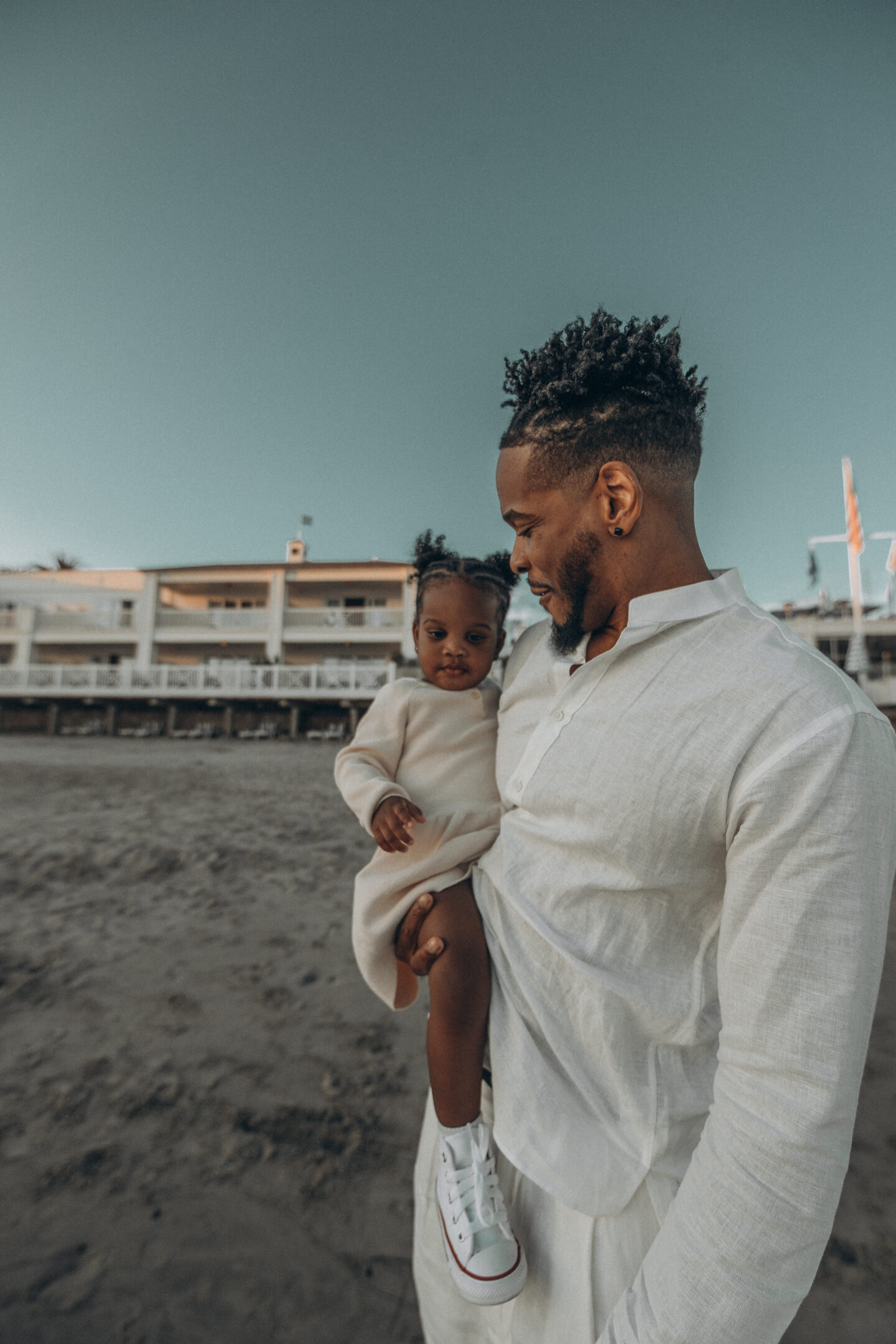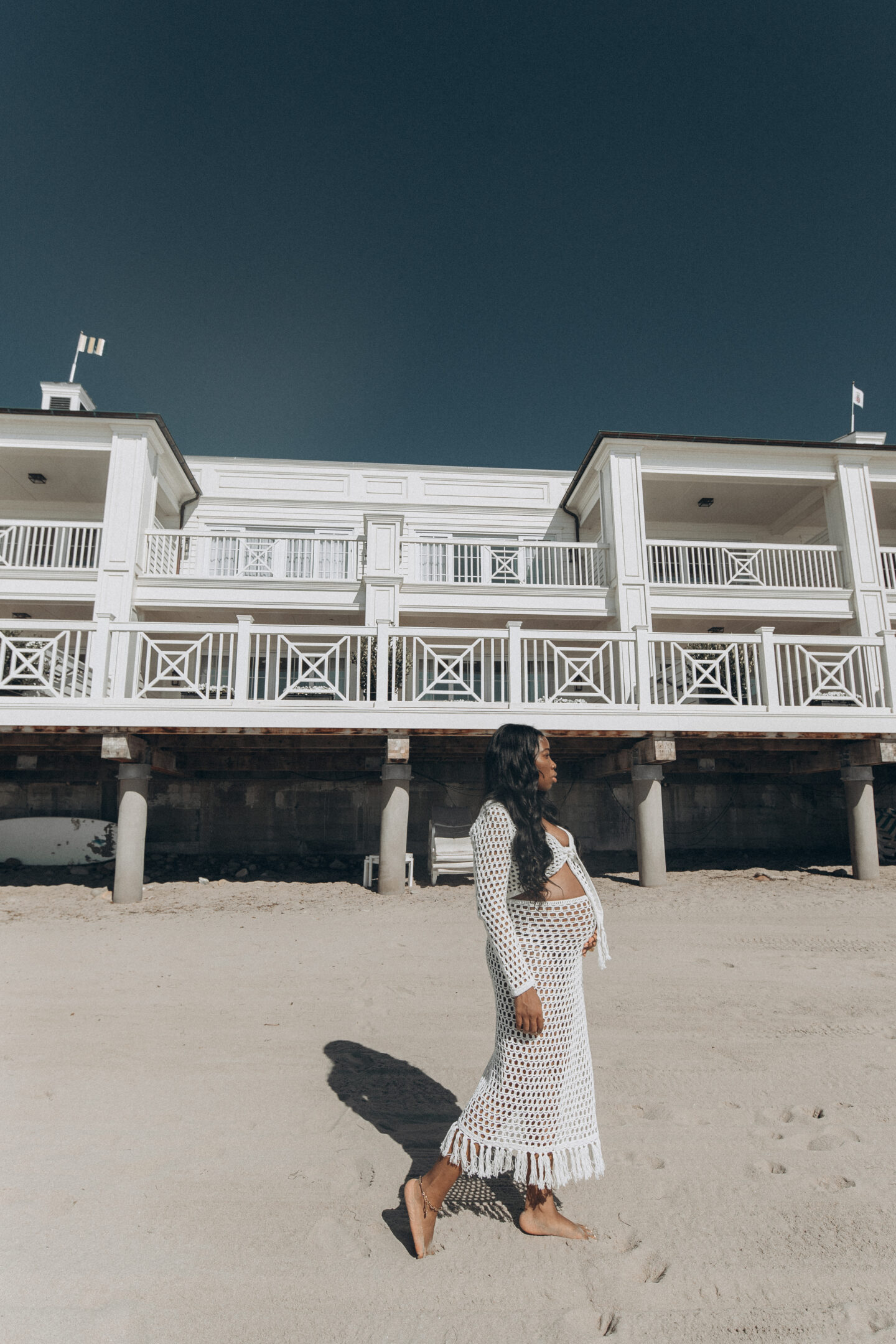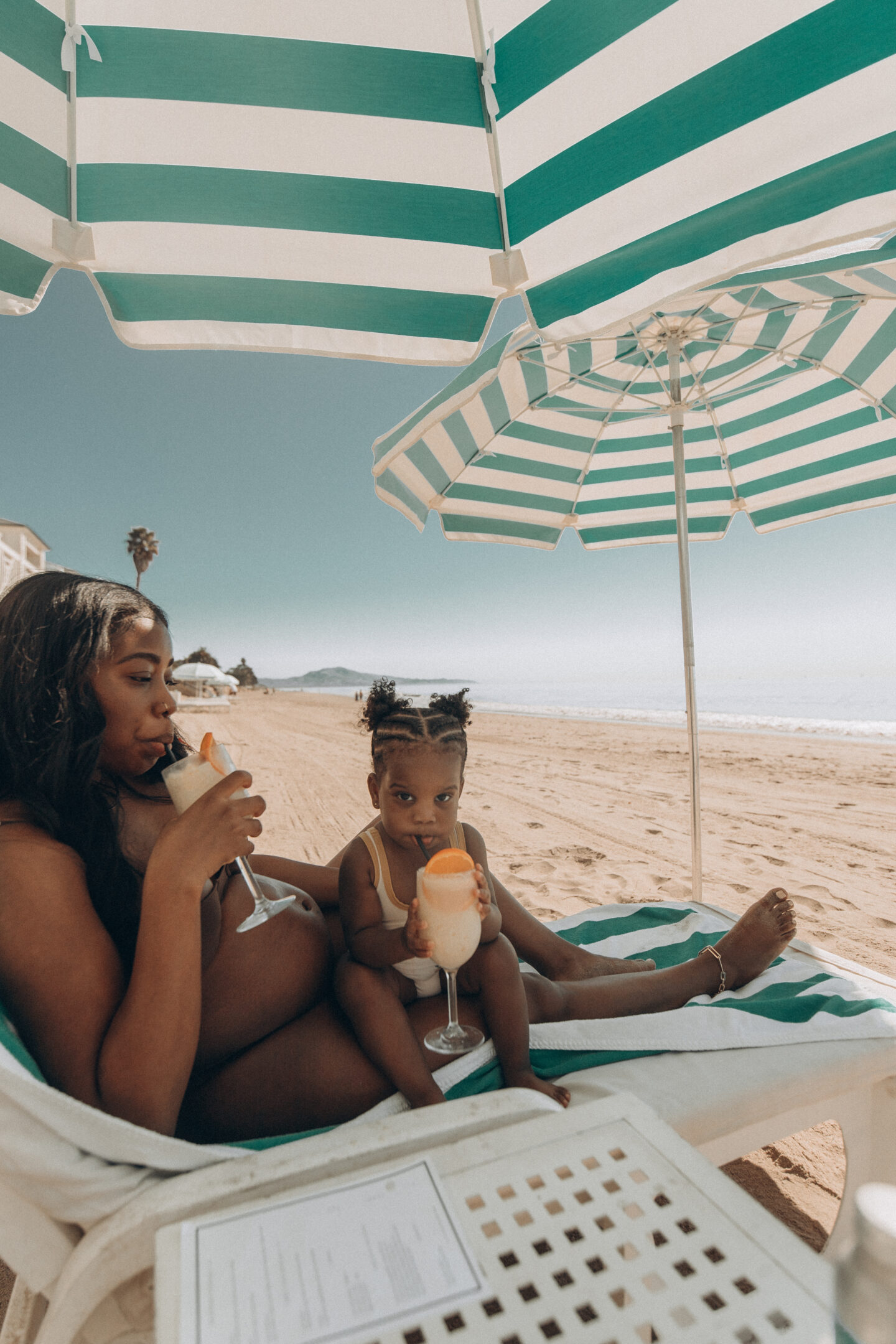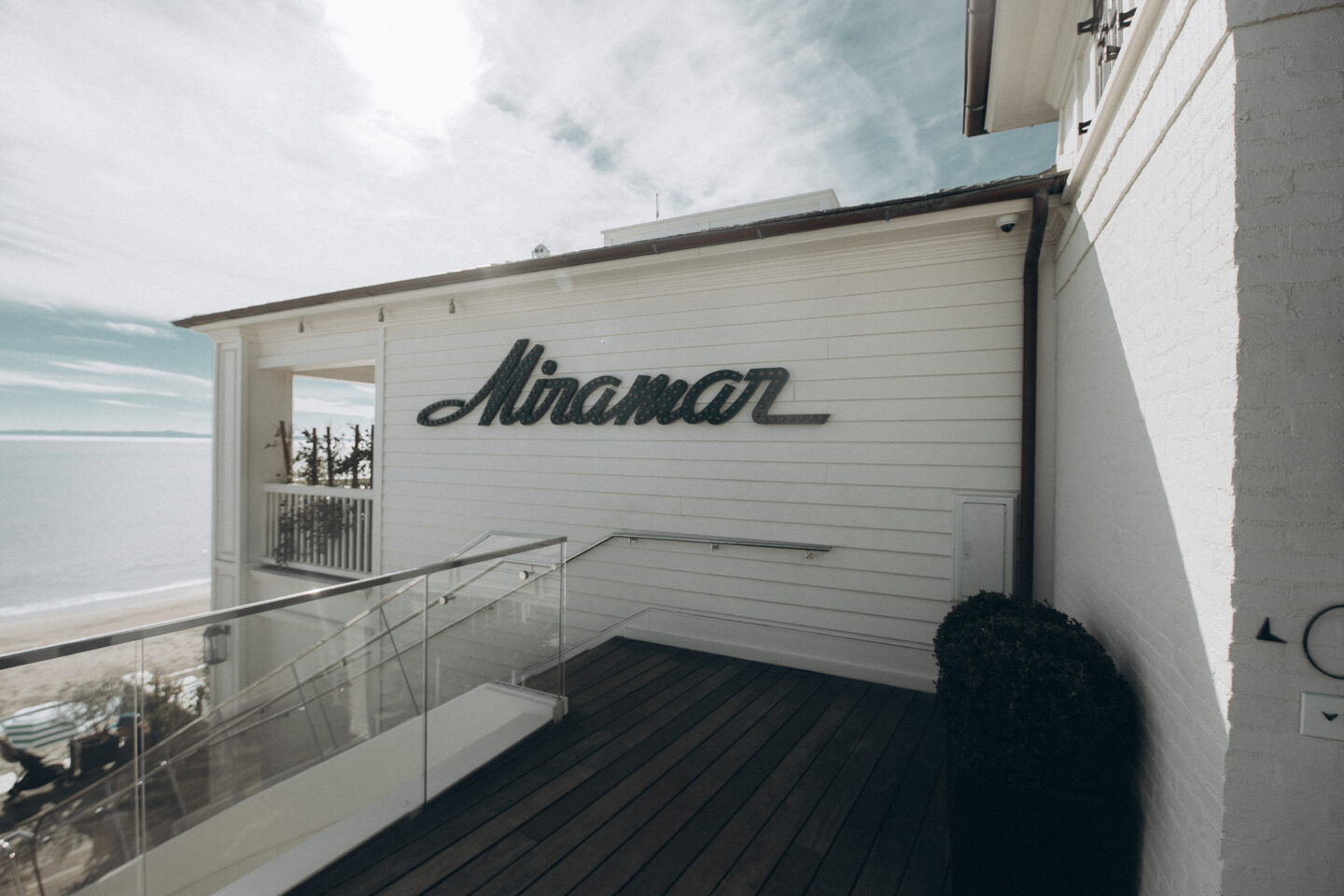 THE FOOD
There are a few restaurants on the property. The Revere Room had indoor and outdoor seating and was so cute inside. We enjoyed the our lunch there more than the dinner we had there but everything was really good. We got food at Miramar Beach Bar to go and enjoy in our room which was really enjoyable too, everything in Miramar Beach Bar comes from a food truck on site. We didn't venture off the property for food (which honestly felt like a lot of work to do) so we just ordered room service when we were too lazy to venture out the room. Side note: The welcome cookies they greet you with in your room are sooo good. We kept asking for them throughout our stay.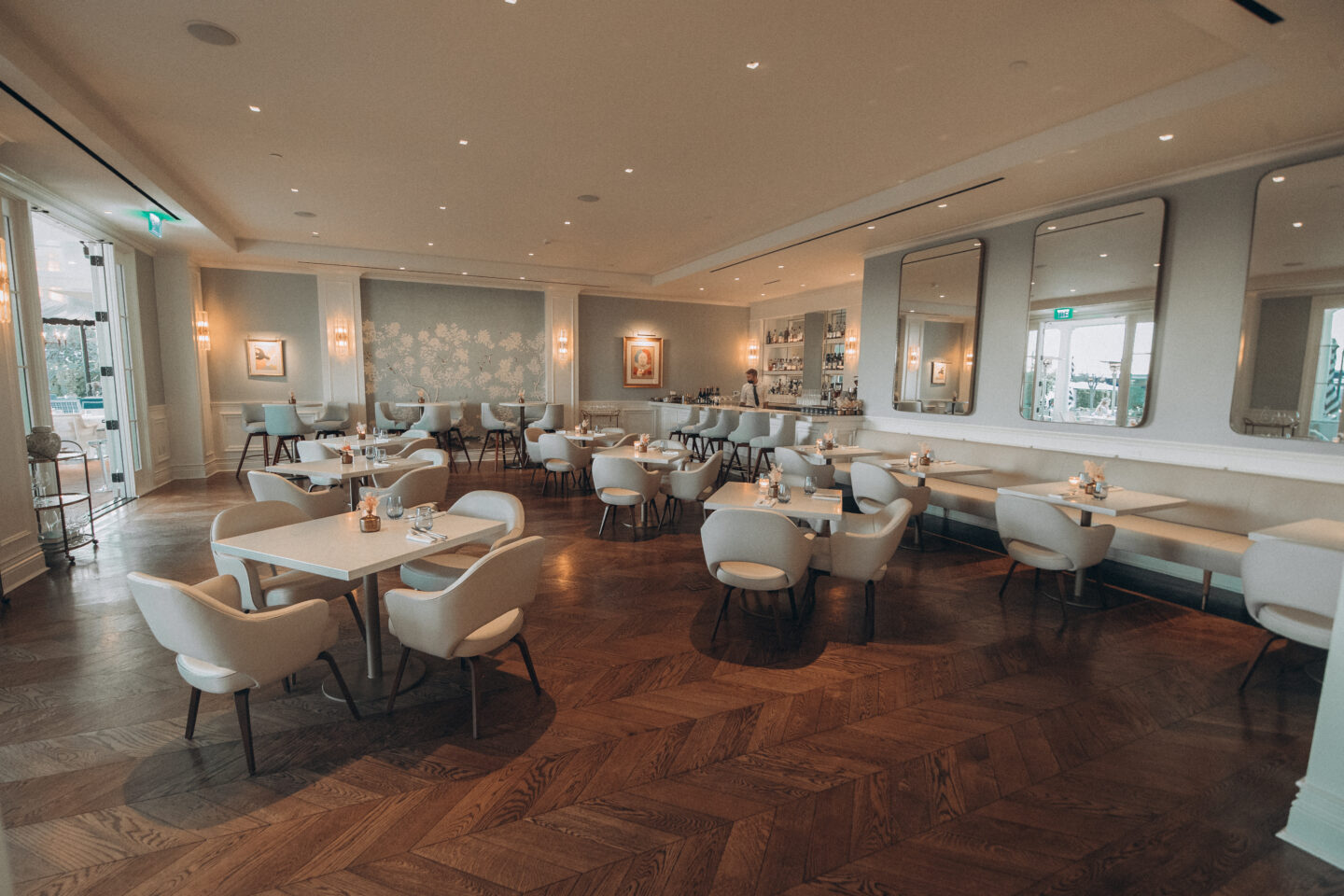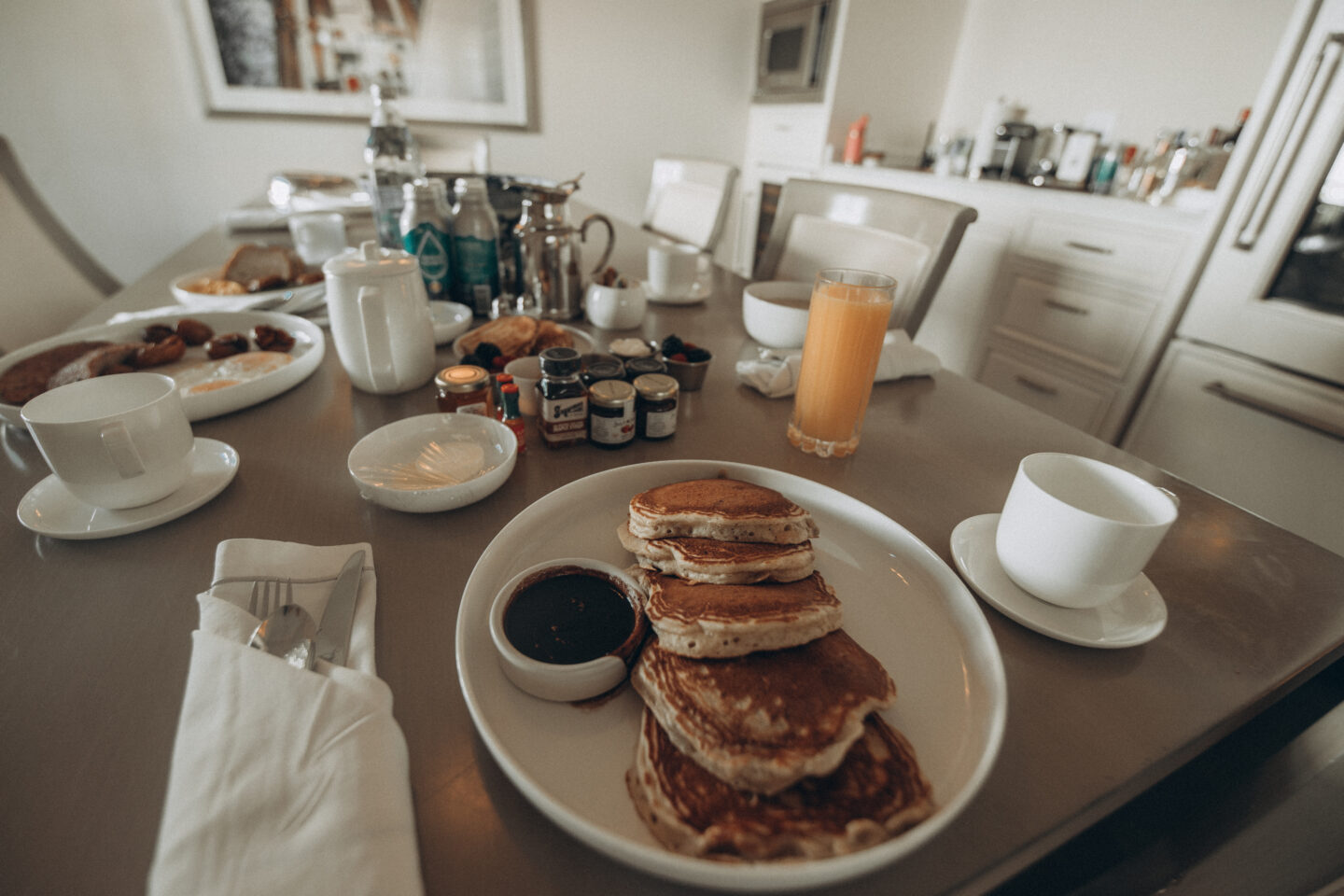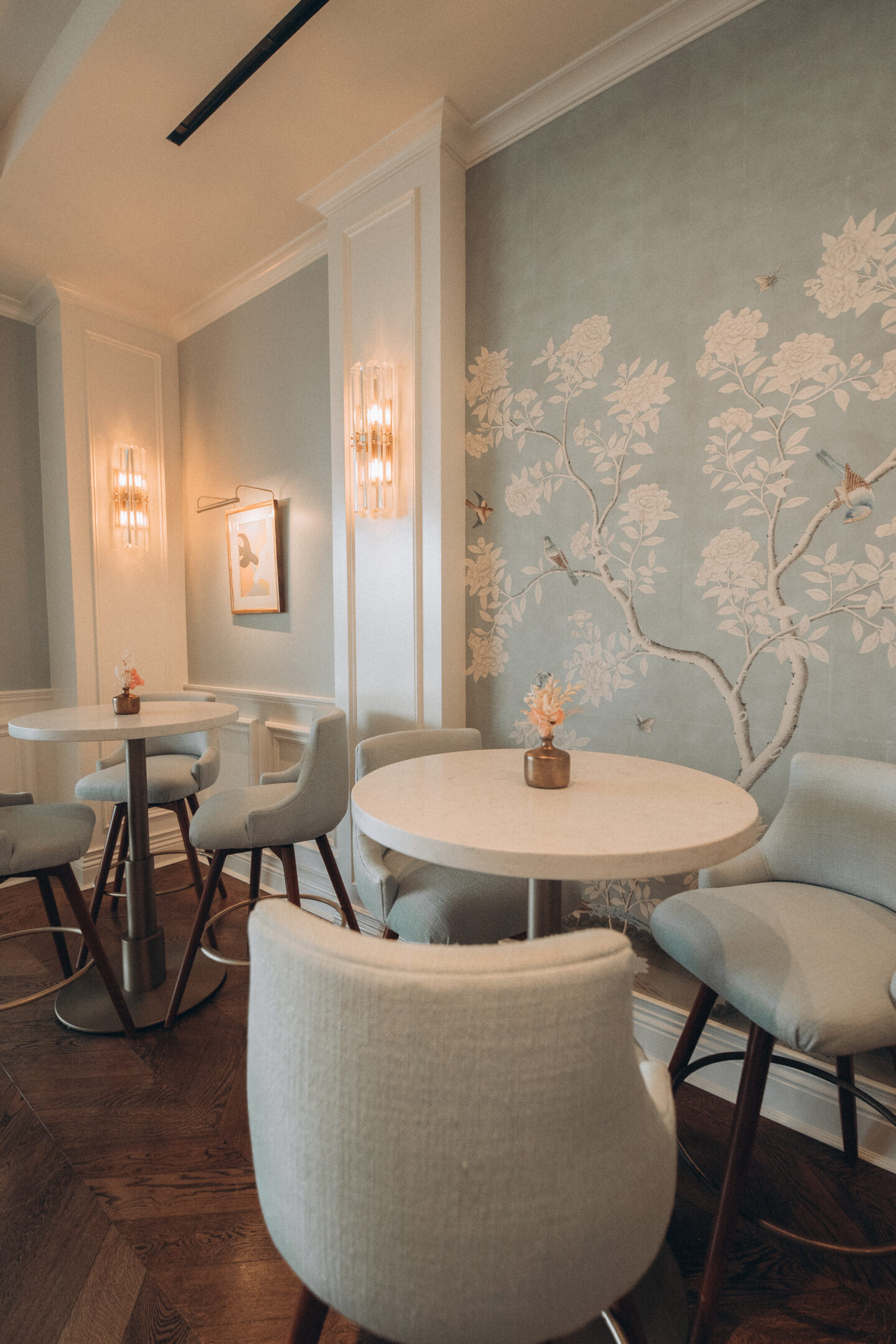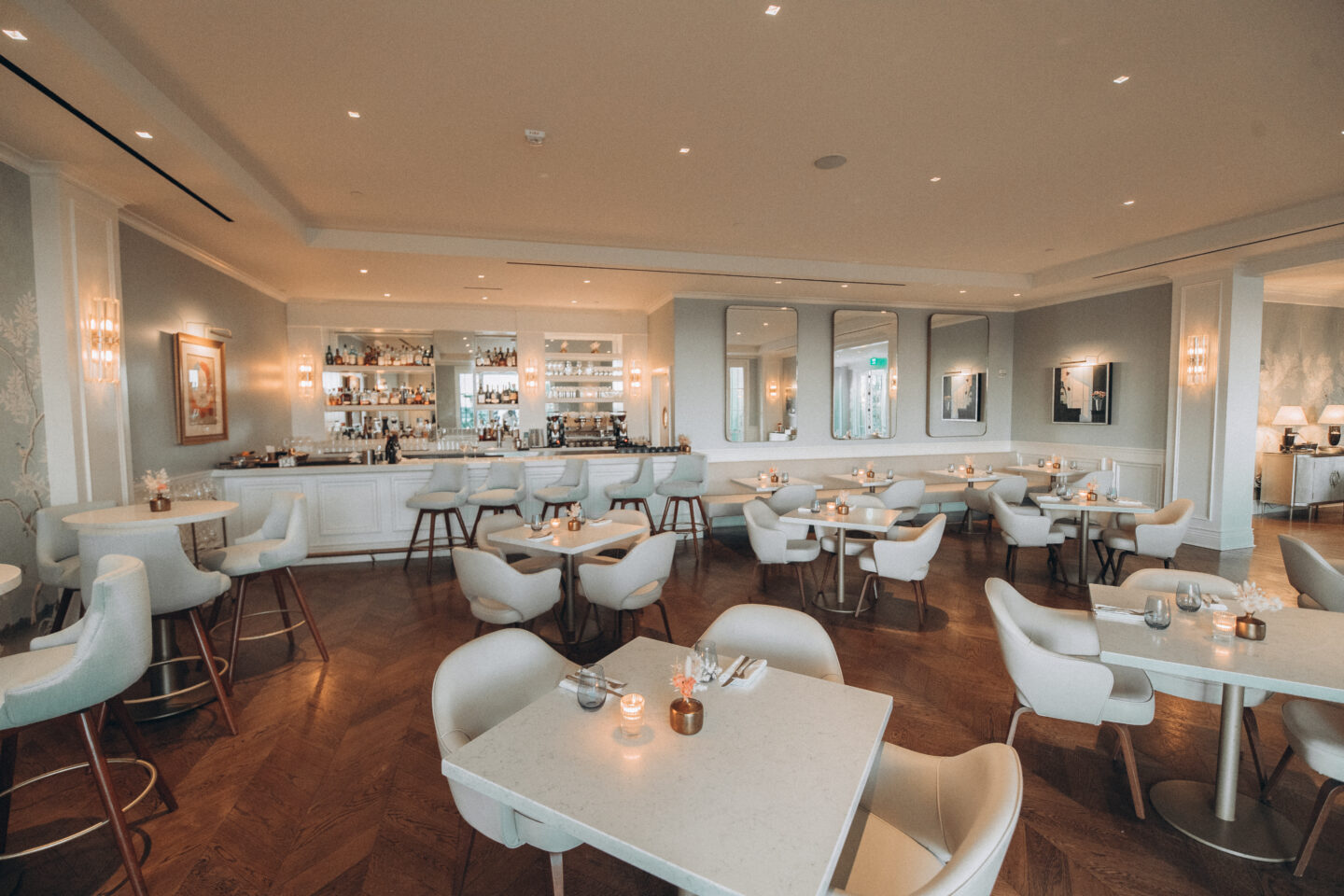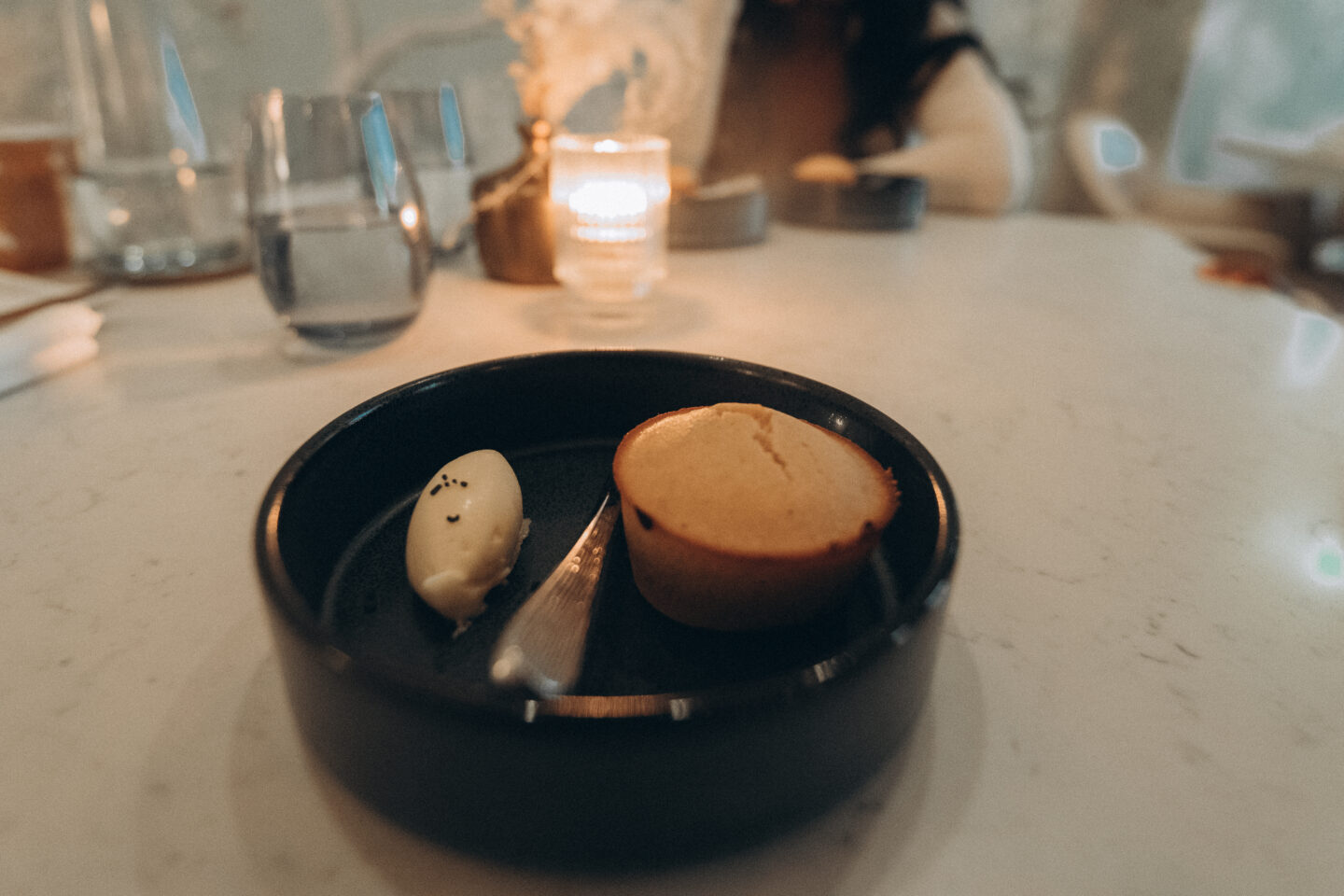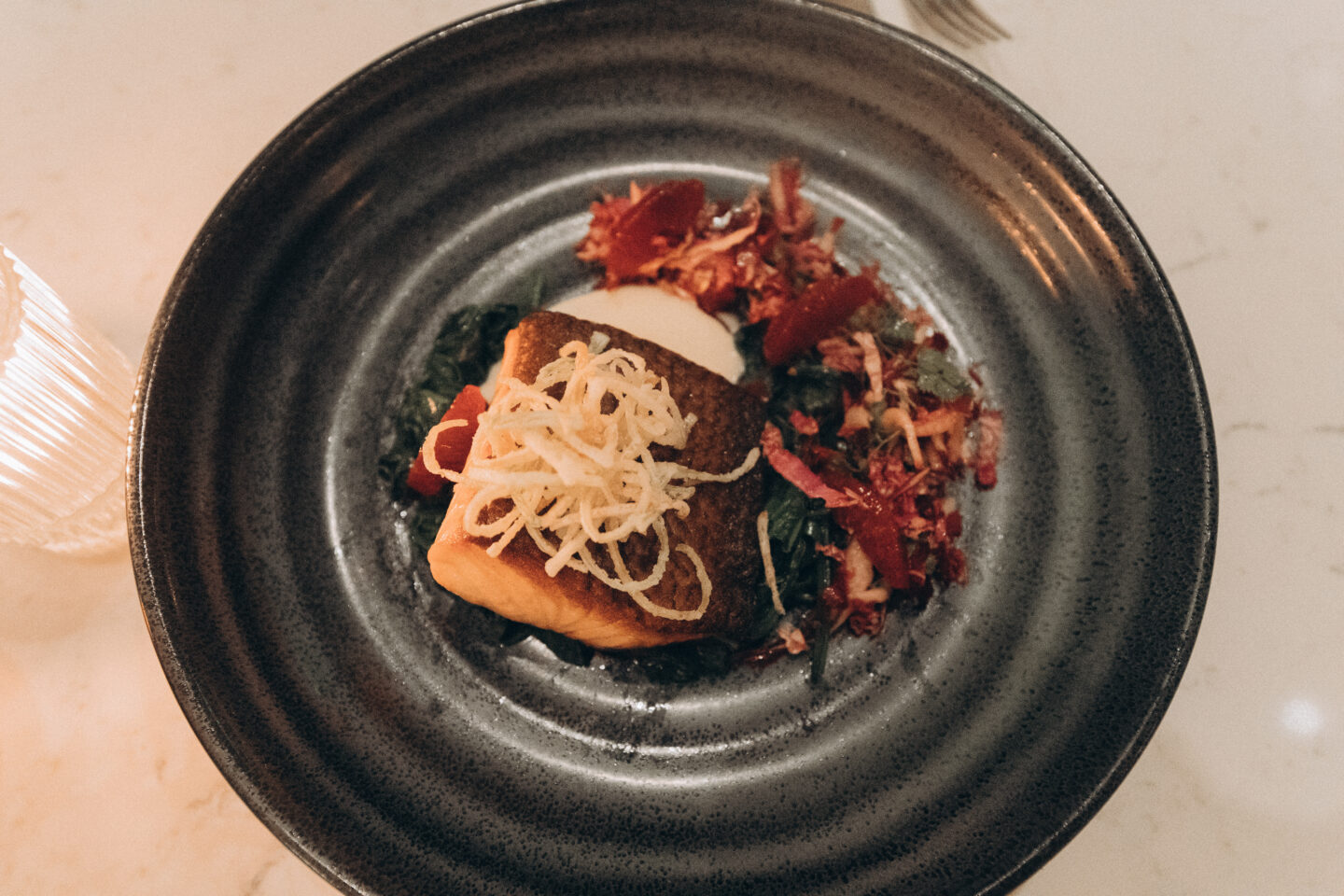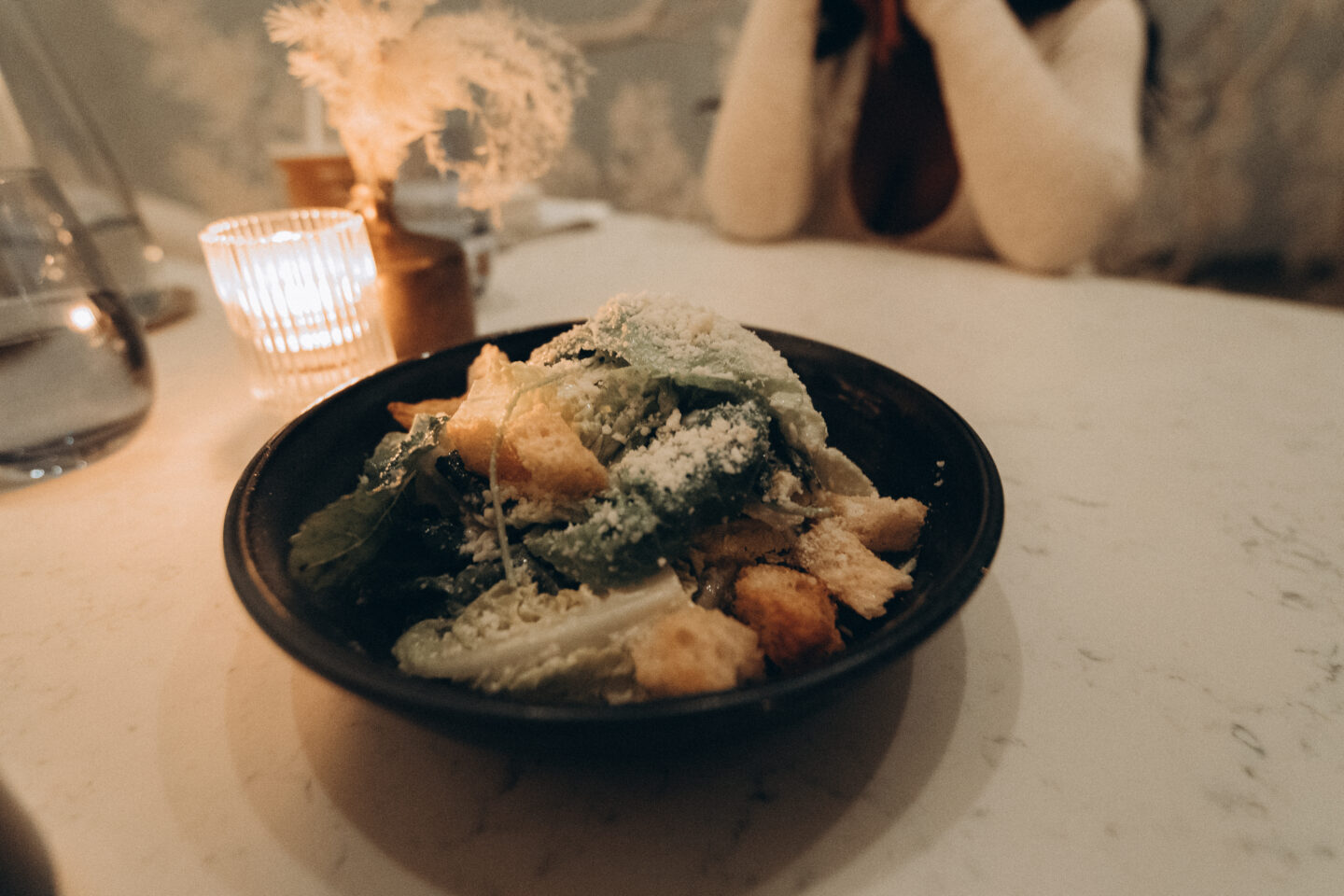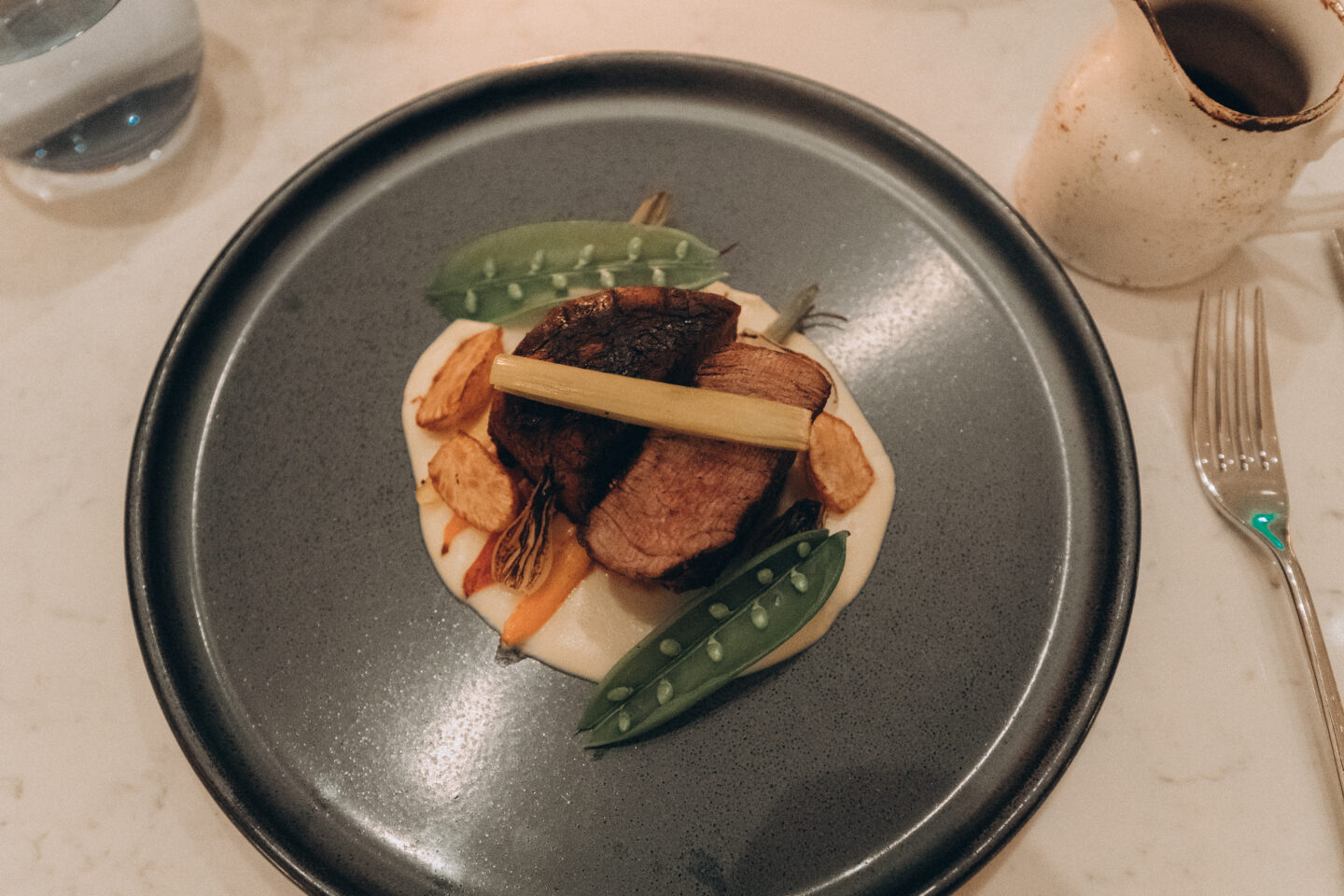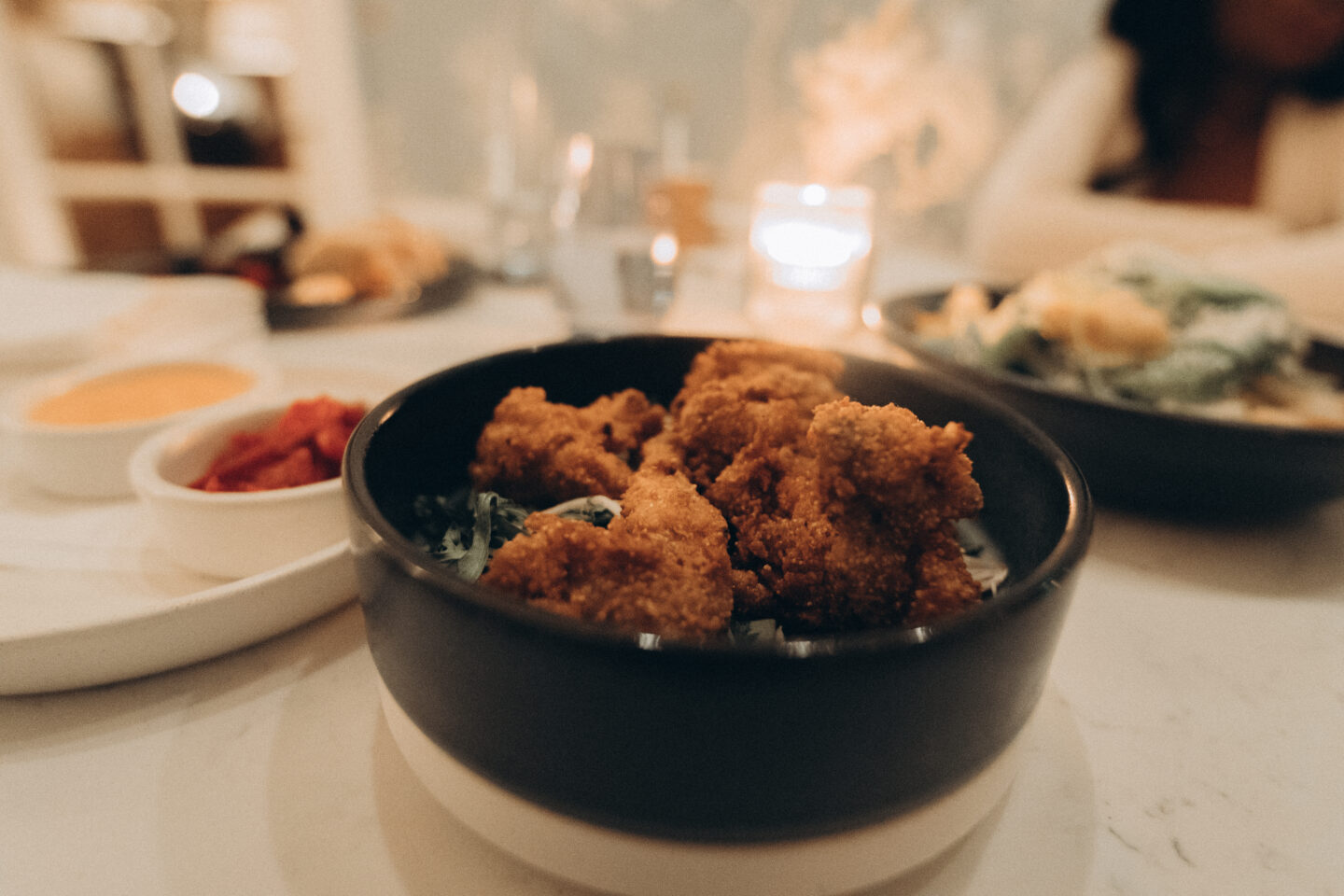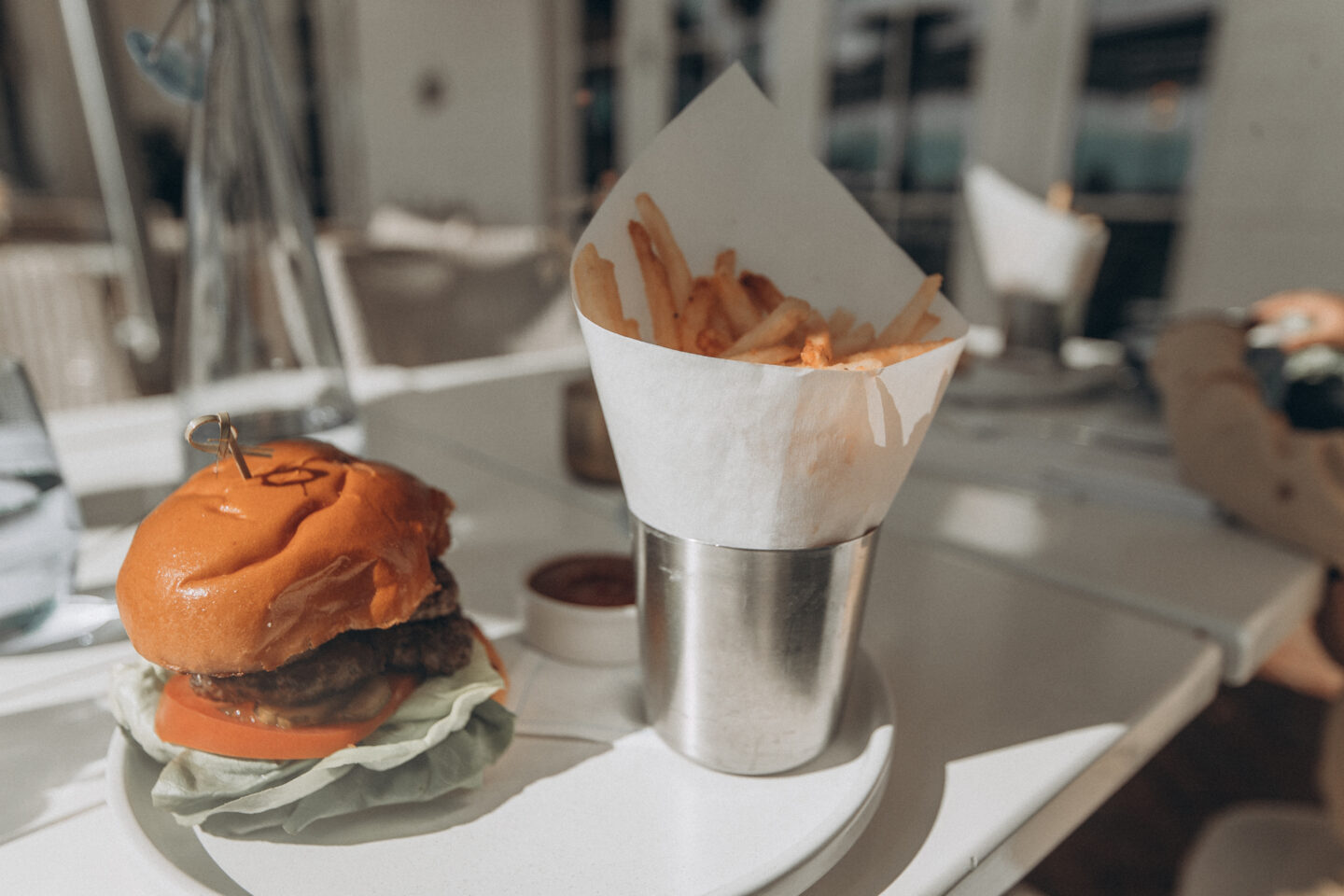 THE ICE CREAM PARLOR
Yes you read that right. They have an ice cream parlor on site, your'e welcome. Located right next to the family pool is a cute little ice cream parlor with outdoor seating. They don't have a ton of flavors but it's honestly just enough and so so cute. It was London's first time trying ice cream (she was not a fan, we'll work on that) and we enjoyed a couple scoops while overlooking the gorgeous pool. It's such a cute idea to have an ice cream parlor on site and I loved its nostalgic vibes.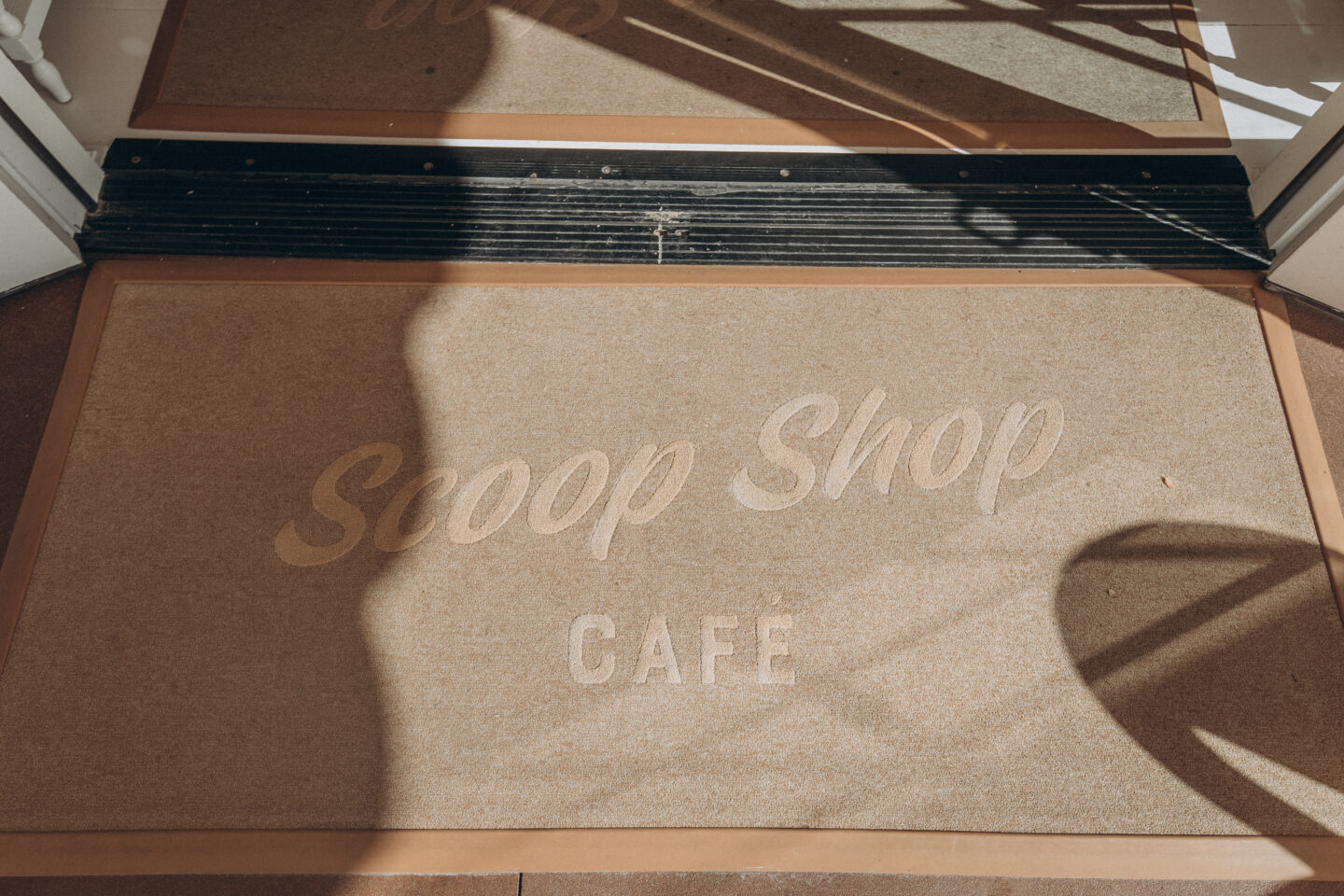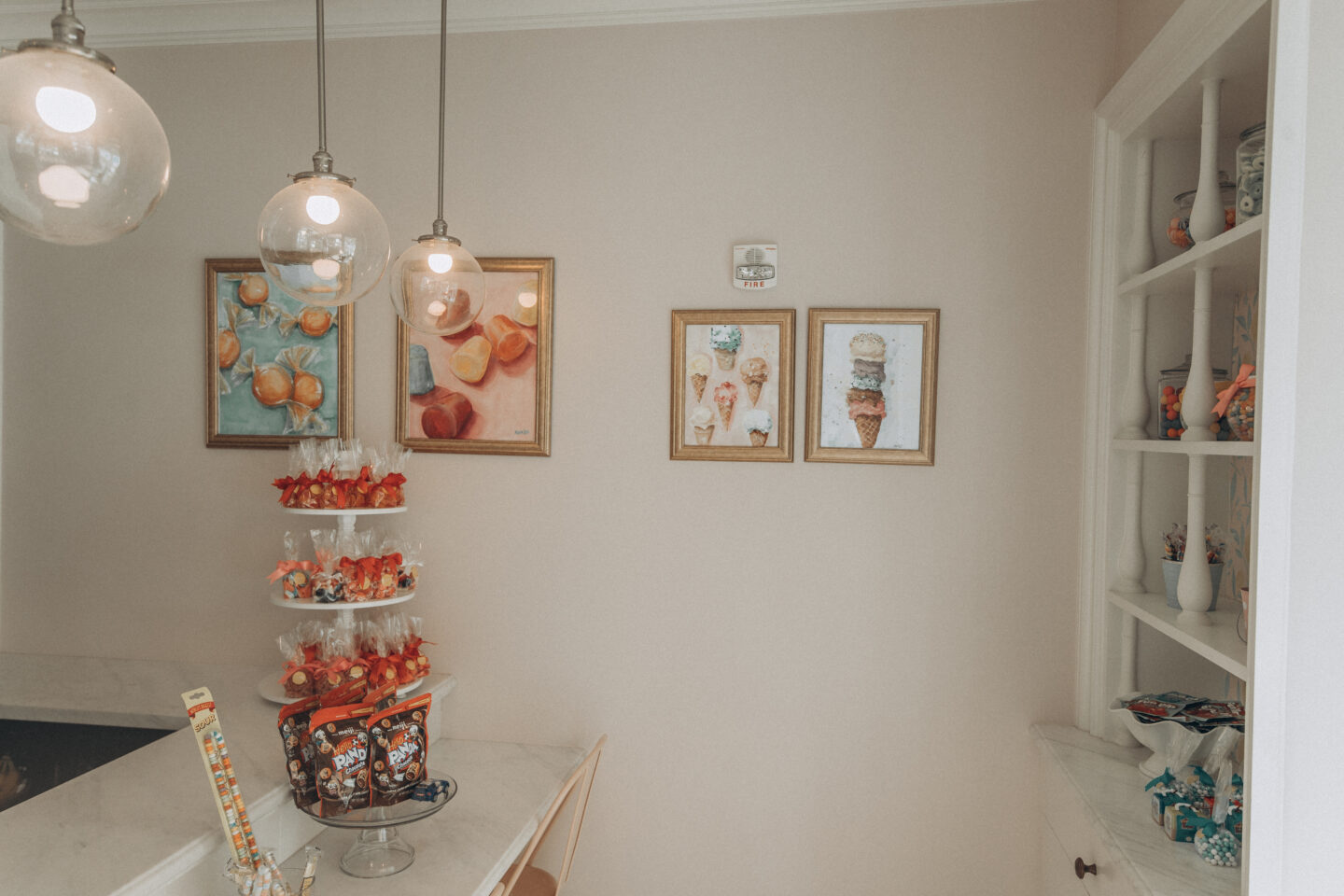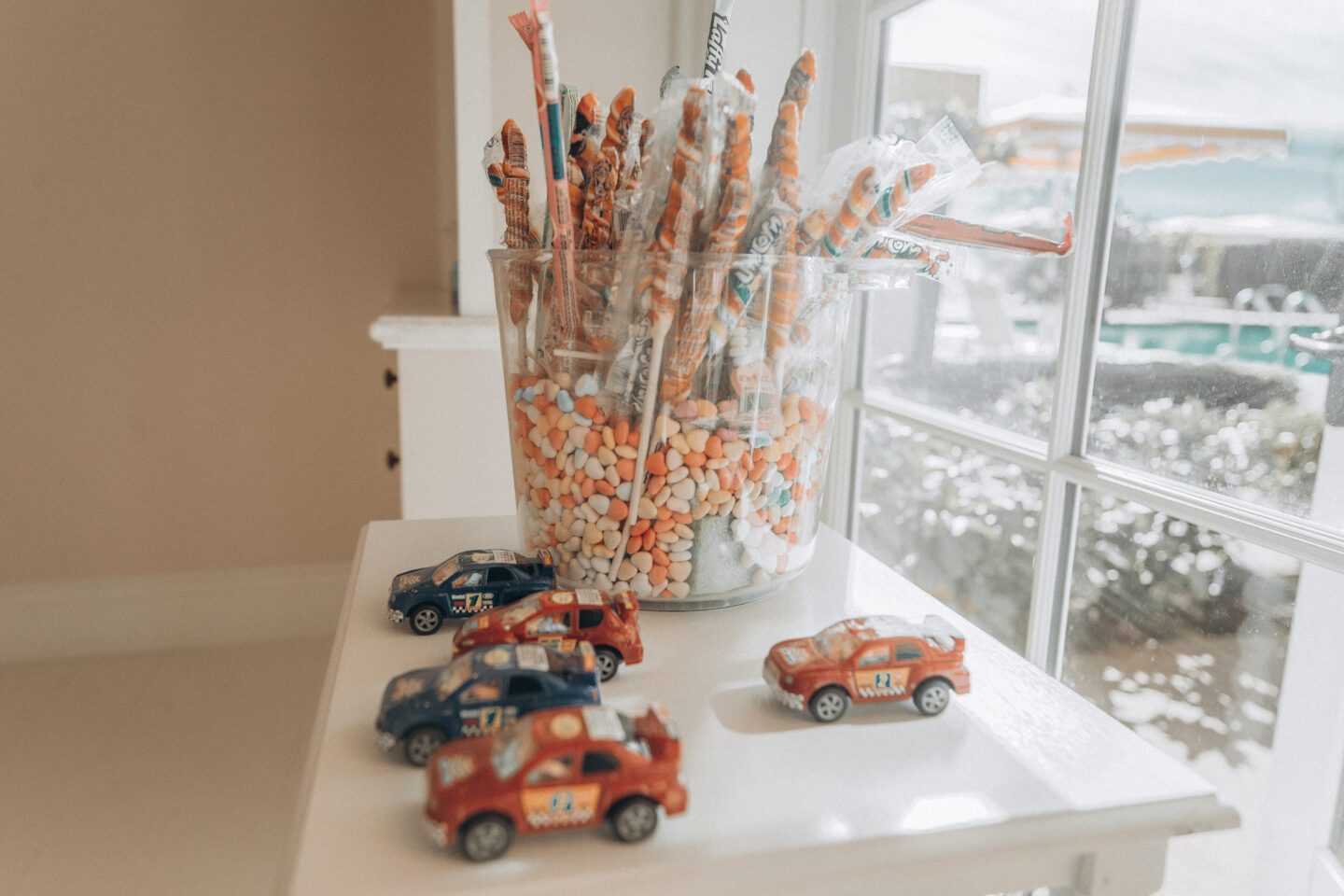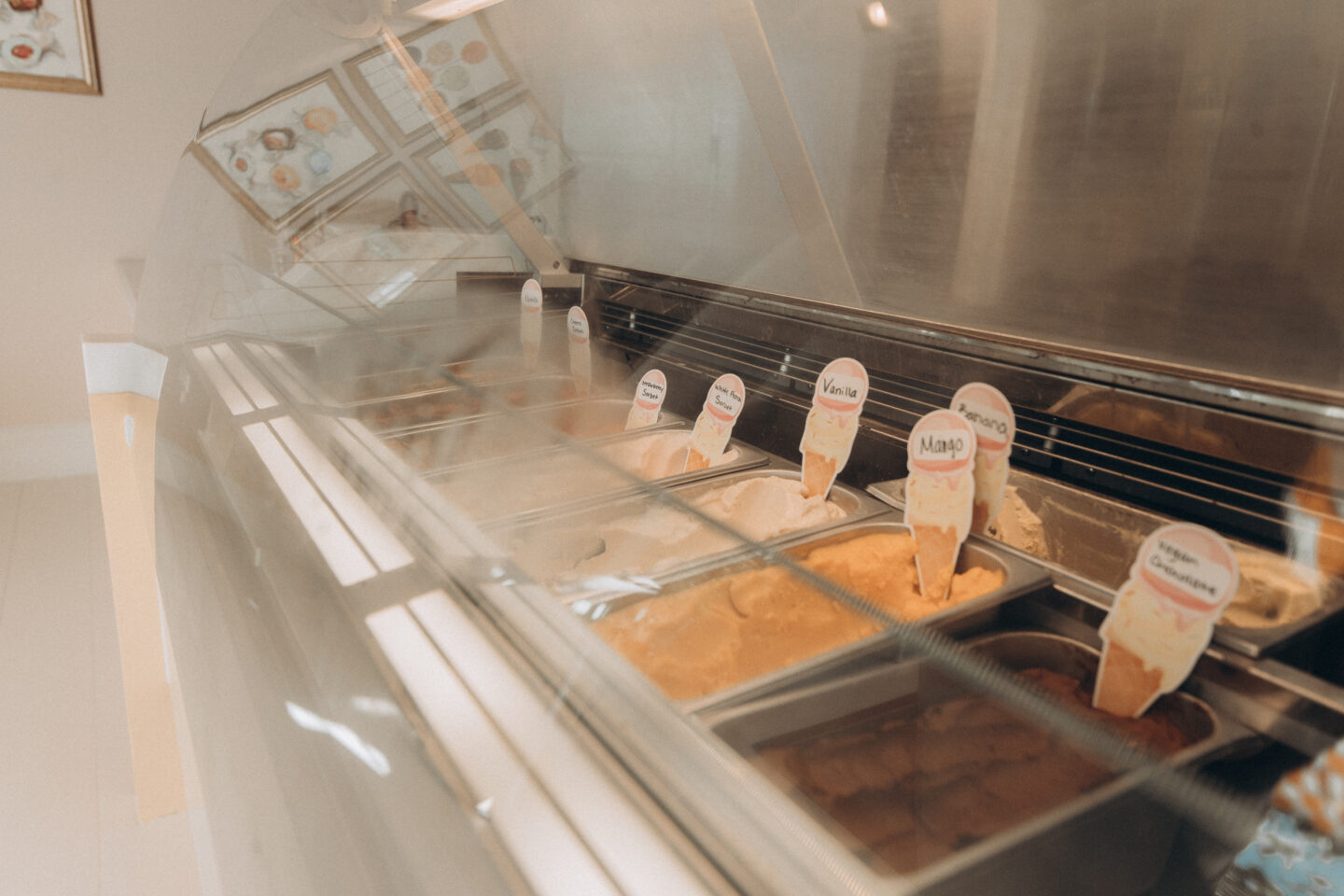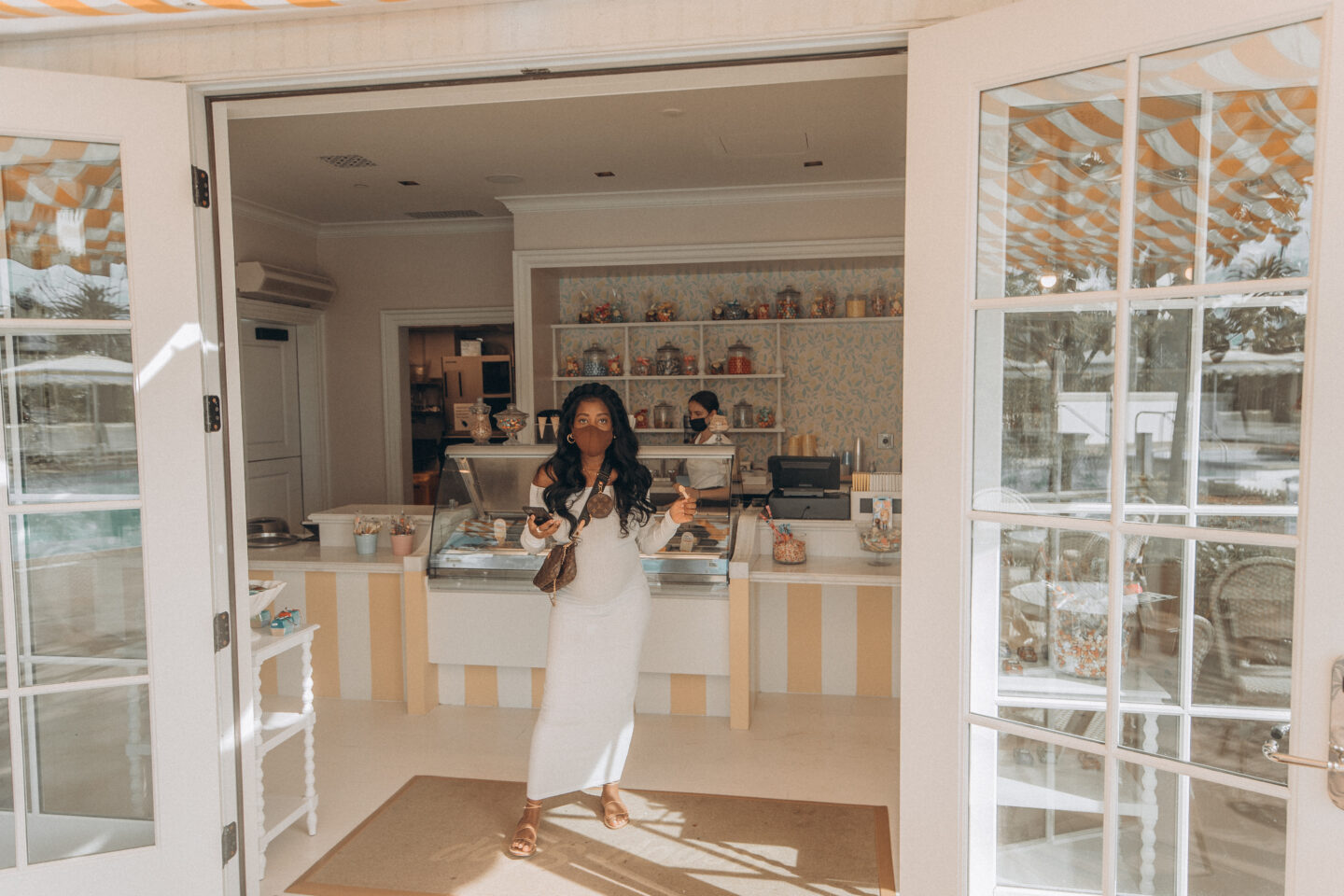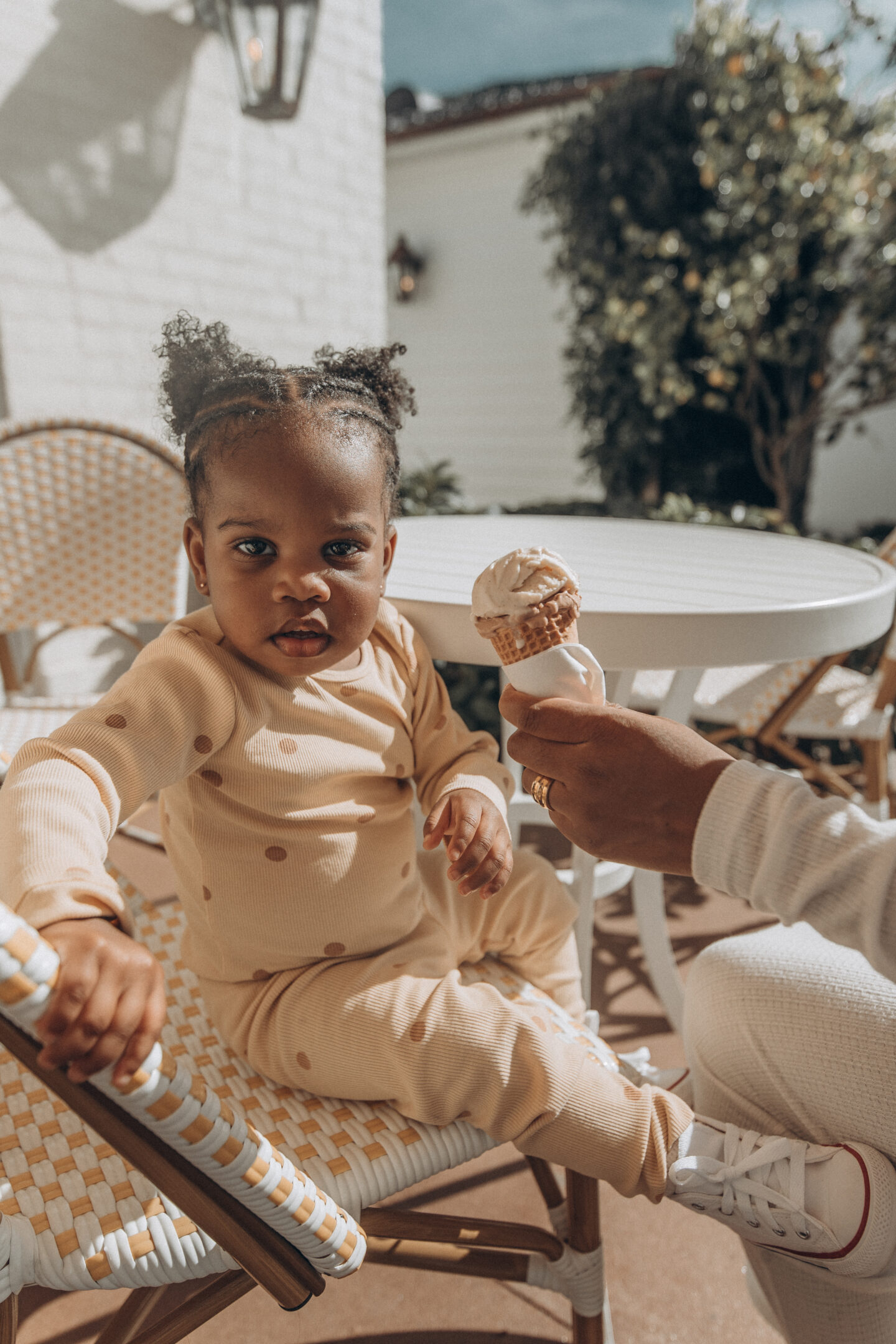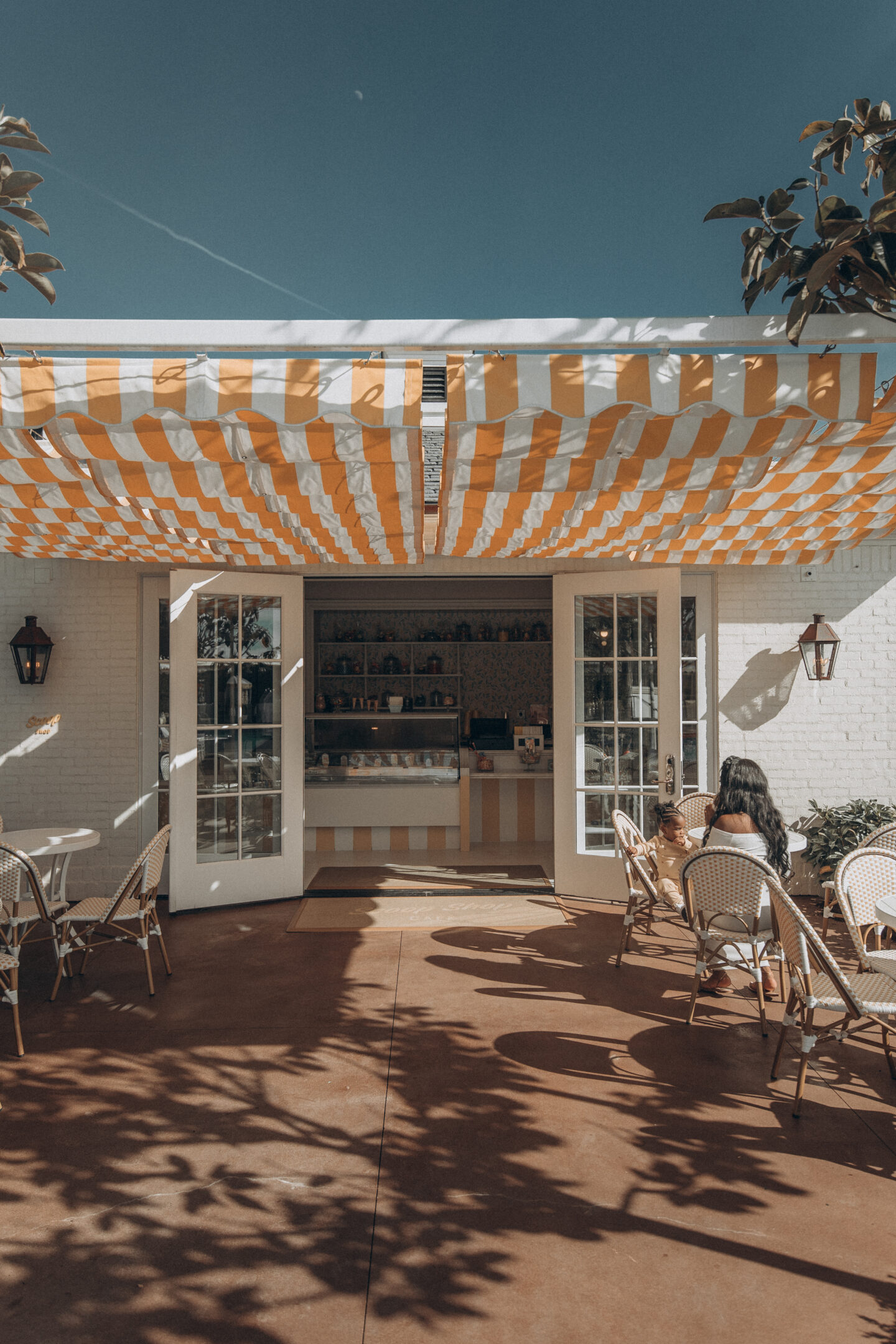 Overall we had a wonderful stay here. Montecito is such a gorgeous area and the hotel definitely does not disappoint. It's definitely worth a visit if you're planning a California stay or even if you're a local.