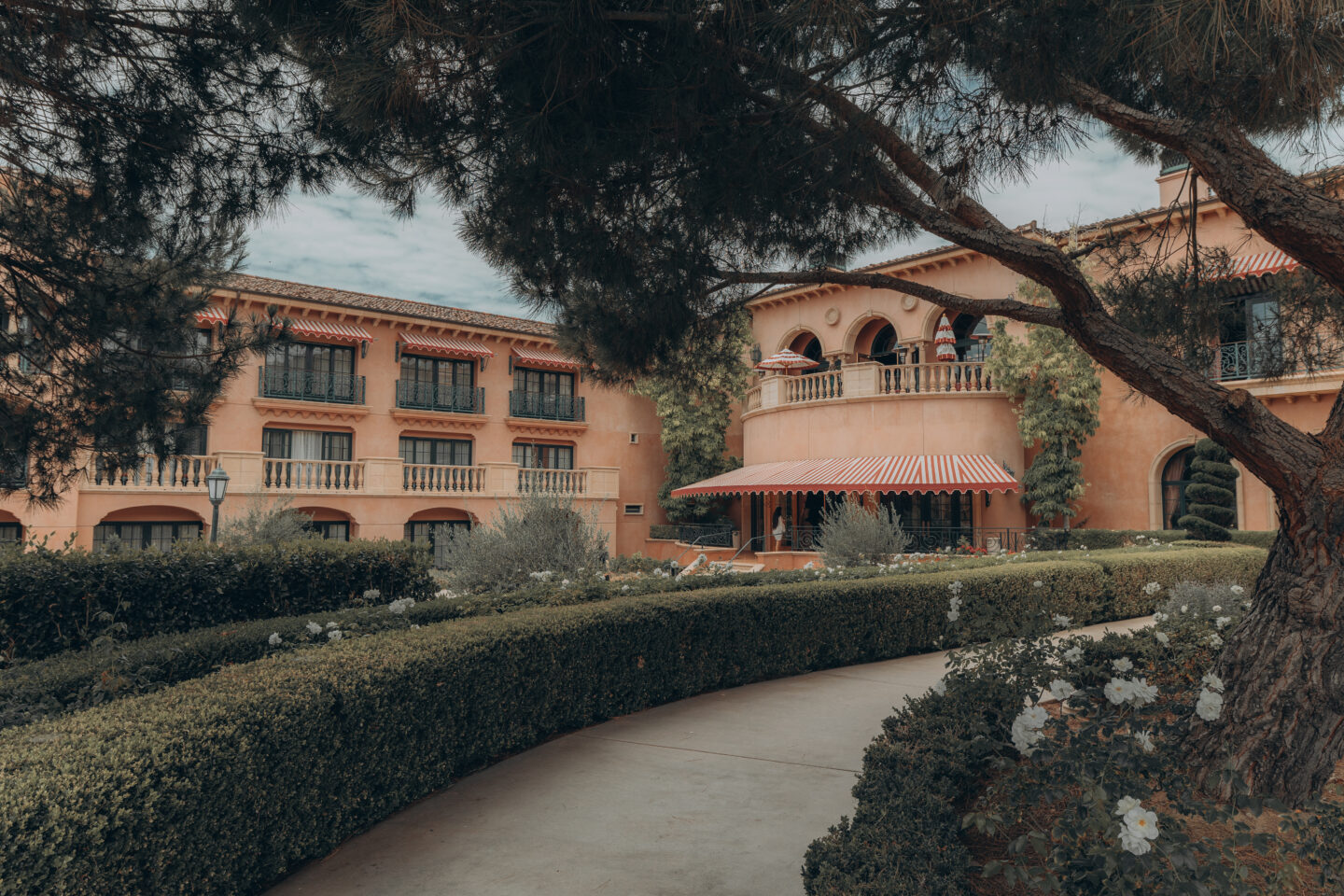 I have been wanting to visit Fairmont Grand Del Mar for a while now so when we recently got the opportunity to visit we hopped on it. It was our first trip as a family of four and since the hotel is located in San Diego, only a two hour drive from LA, we thought it was the perfect place to dip our toes into traveling again. I've only been to San Diego once before and the drive from LA is gorgeous.
THE PROPERTY
The moment you drive into the Fairmont Grand Del Mar you are greeted with a regal entrance. It really has a grandness to it that makes you feel like you've stepped back in time. I felt like I needed a chauffeur, a fur coat, and silky ball gown while I tell the butler to go fetch my things. But alas, it was just me Danny and the girls unloading our millions of bags out of the car. Thankfully they promptly greeted us at valet and helped us with our bags so all we had to do was take care of the girls.
When we arrived, our room was not ready so we spent some time walking around exploring the property. The grounds are impeccably manicured, I mean like to perfection, absolutely stunning. You can tell they really take care of the property. It's a bit spread out as it's on a large lot so you will definitely get your steps in walking around. The only issue we ran into is that it's not very stroller friendly. We found ourselves going around longer ways just to find ramps as the hotel is multilevel, so there are a lot of stairs to navigate. So if you can, it may be easier to just skip the stroller all together. But as you can see, it was a beautiful walk. There is also walking loop around the property that is paved and makes for a great afternoon stroll.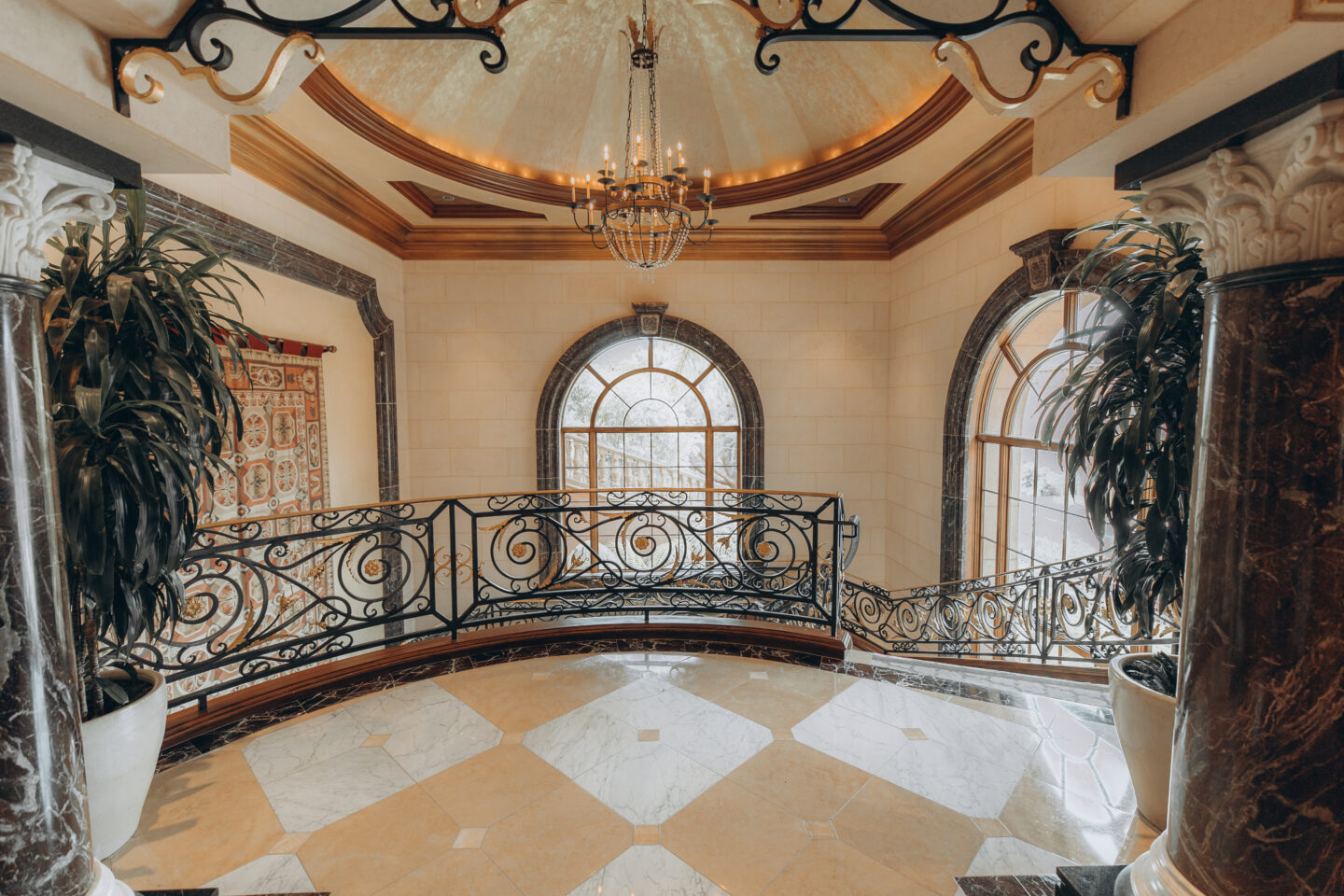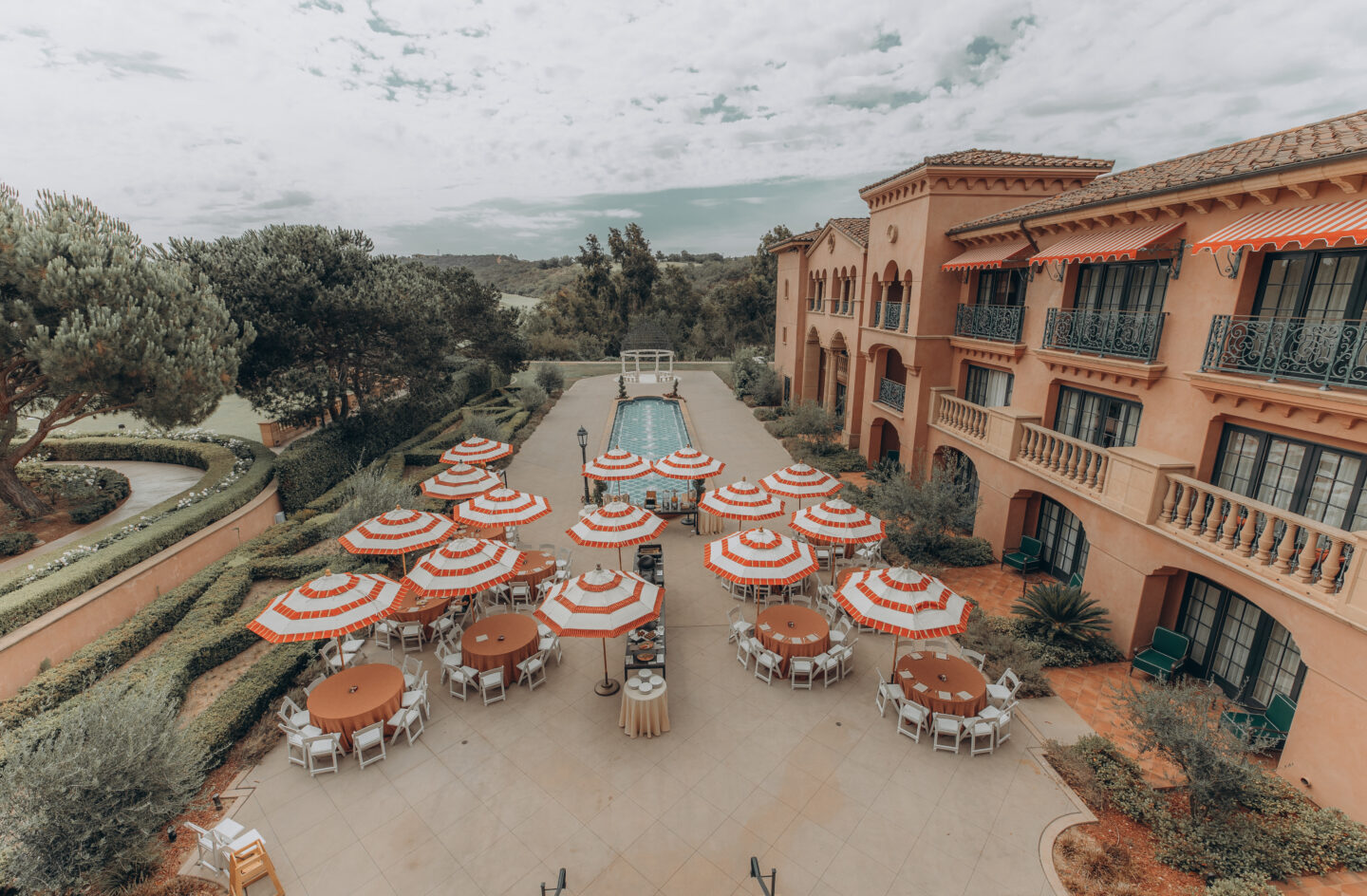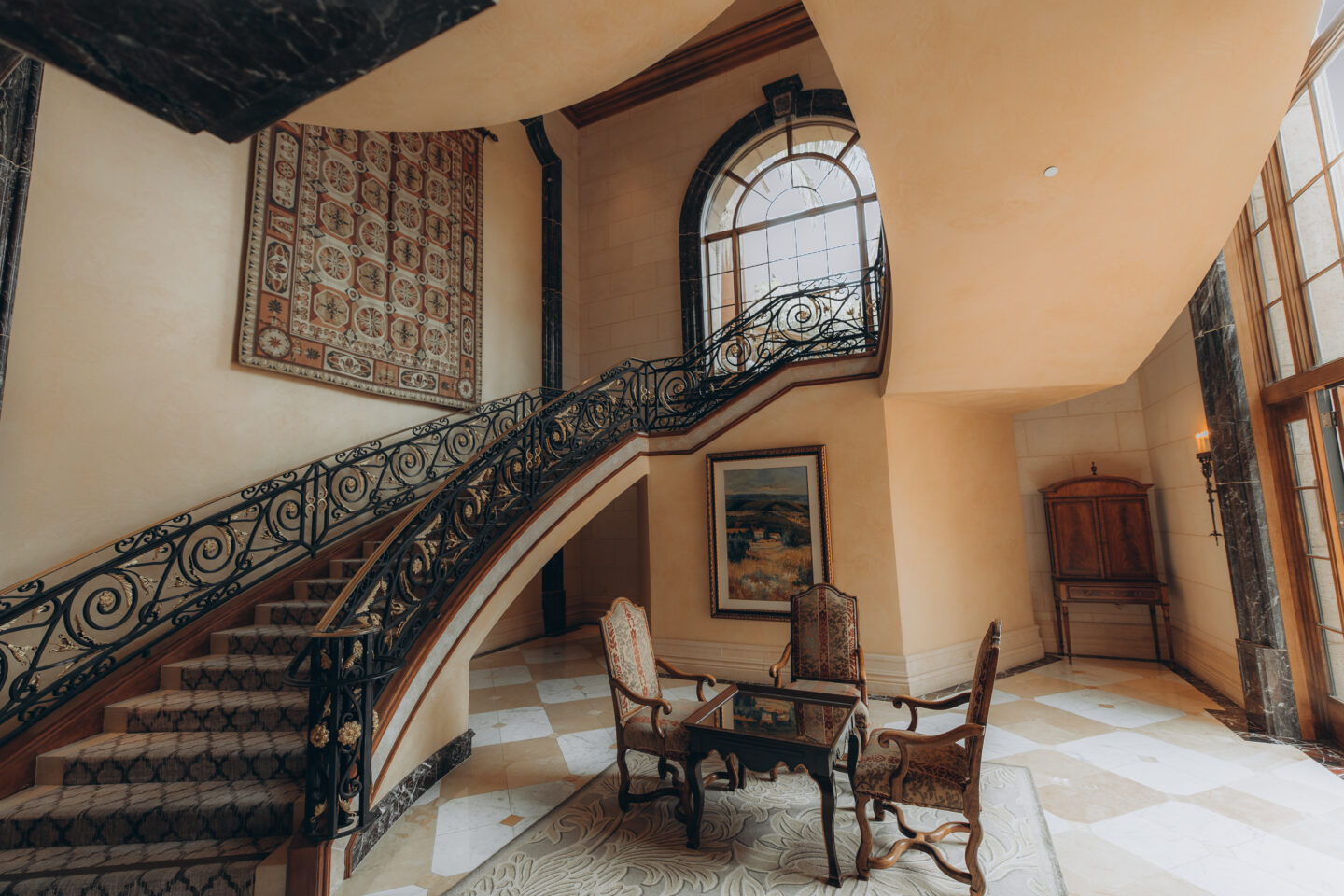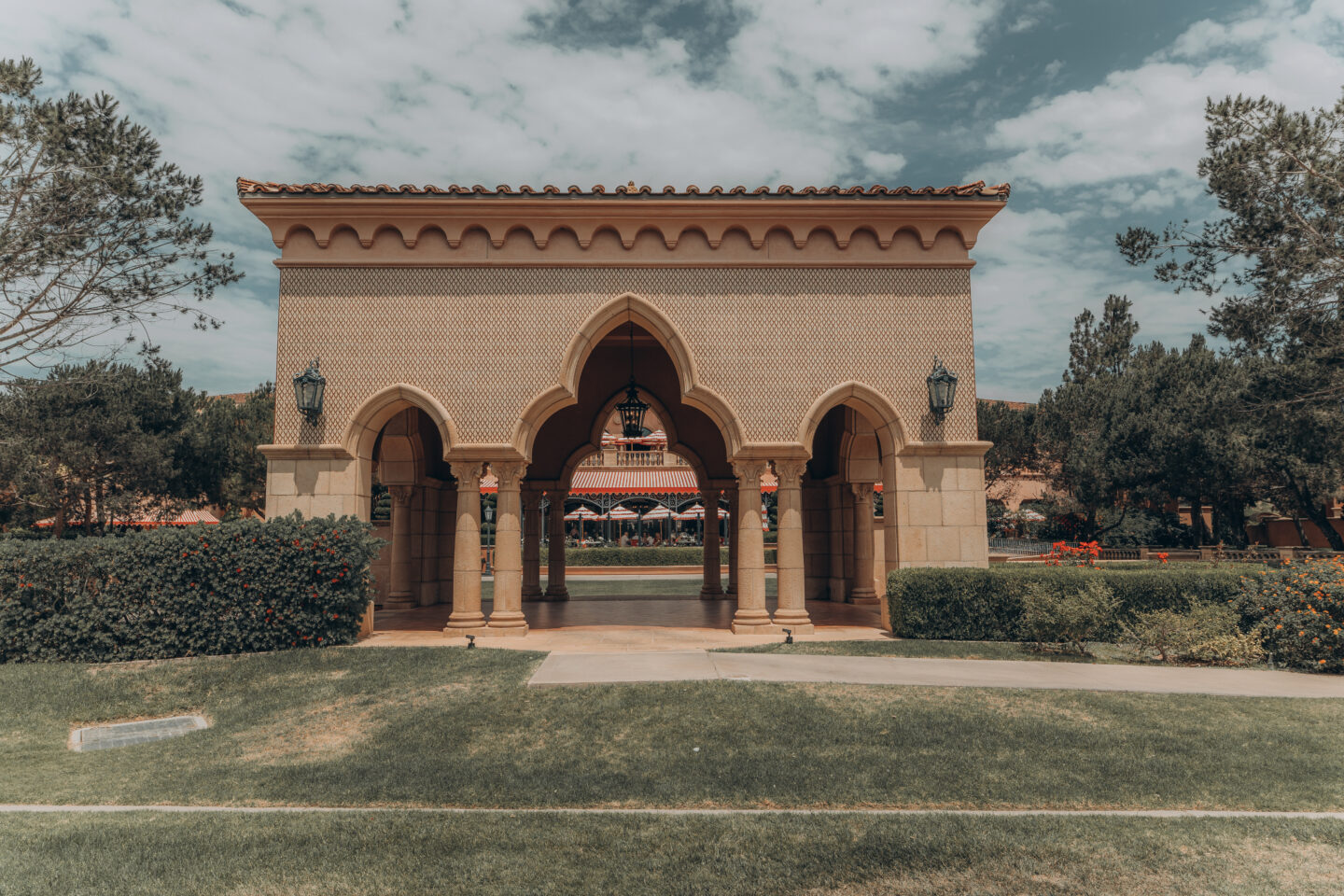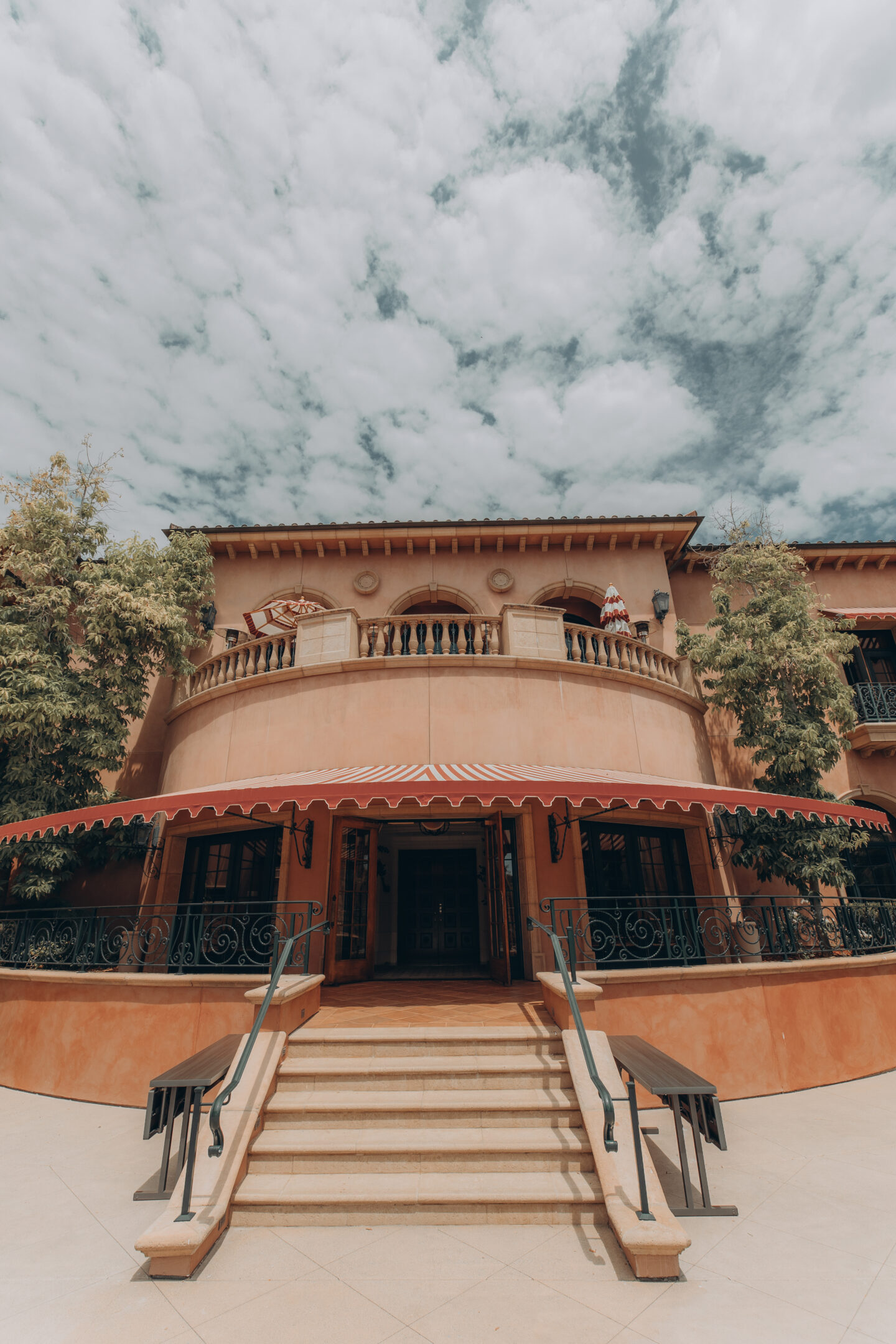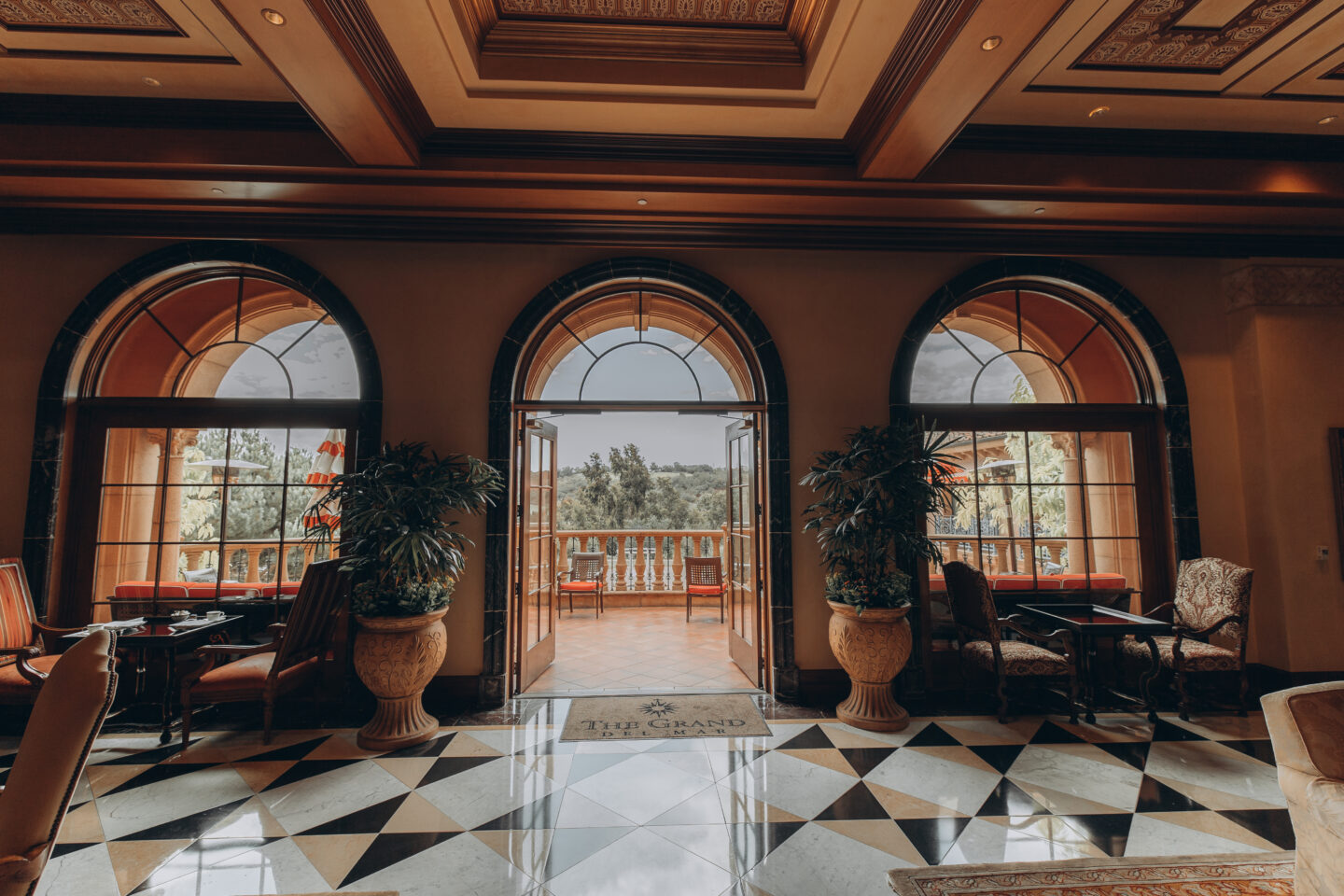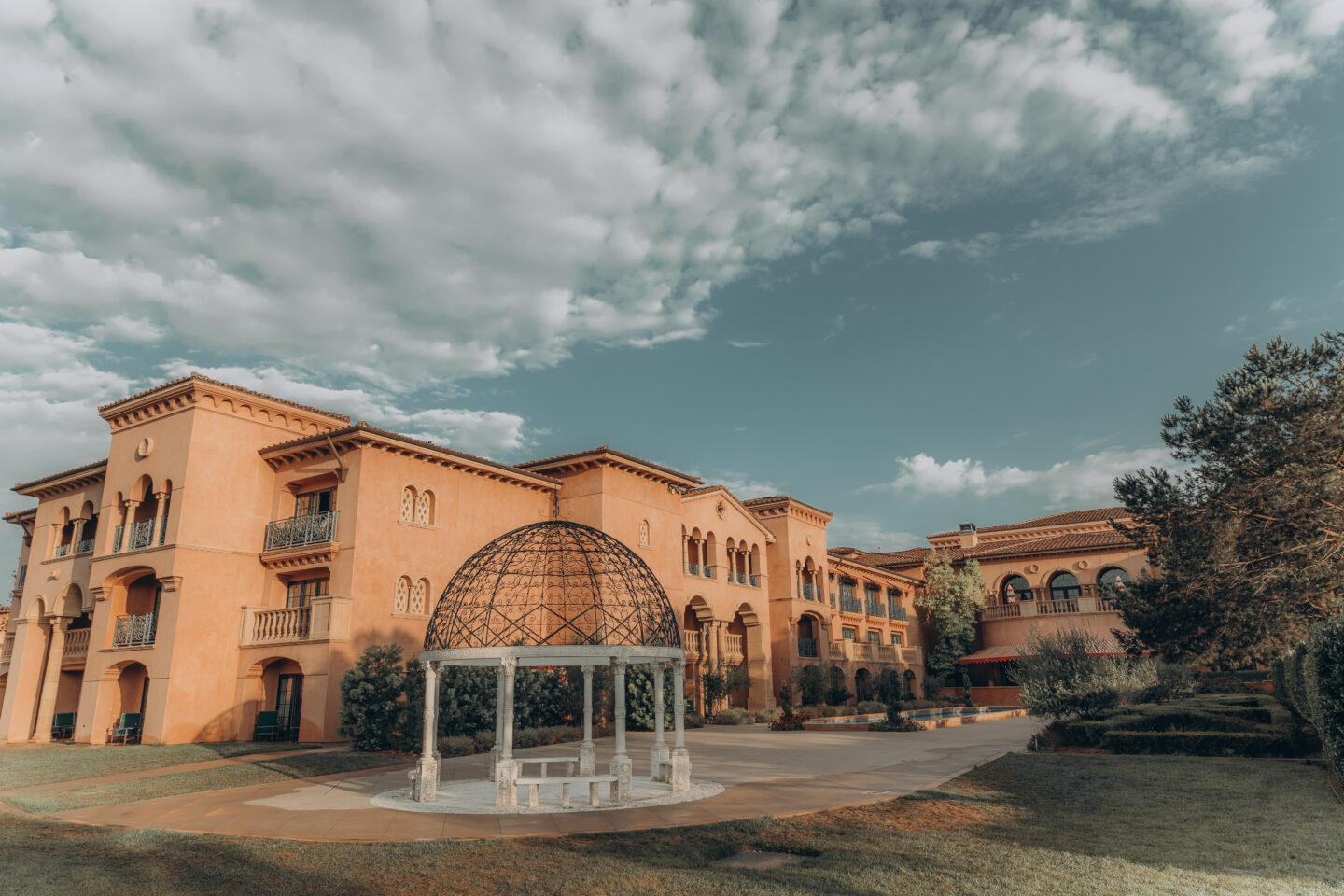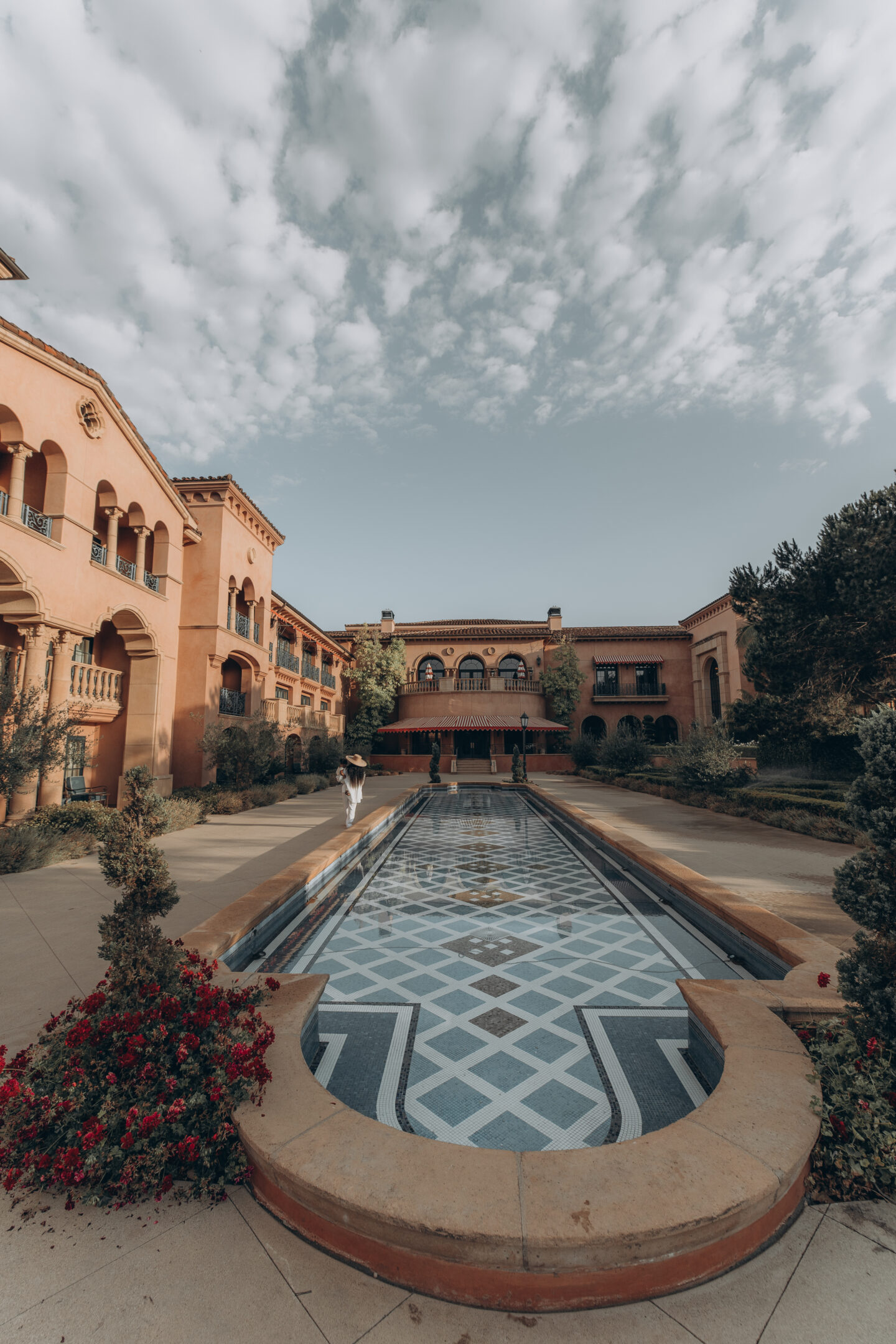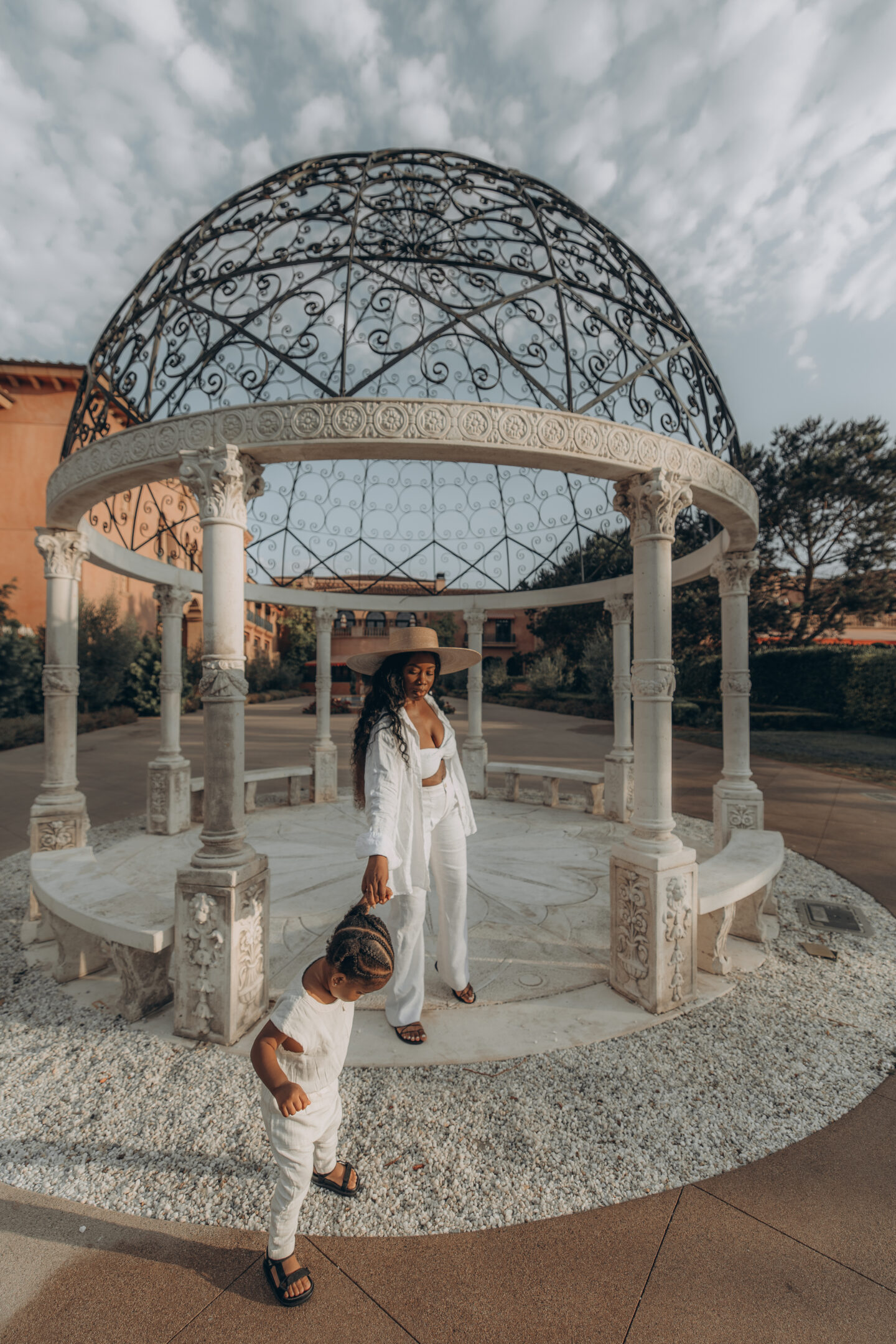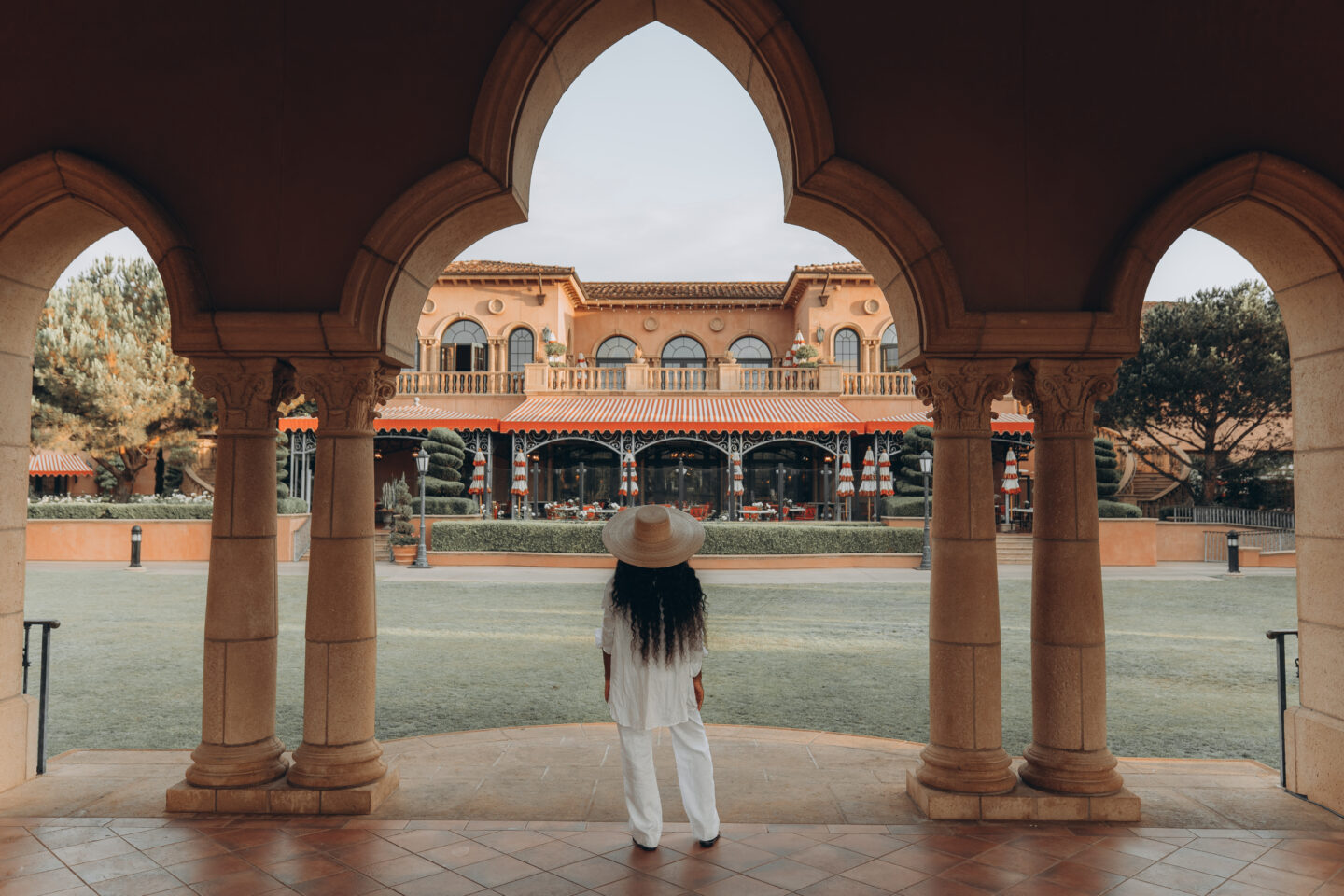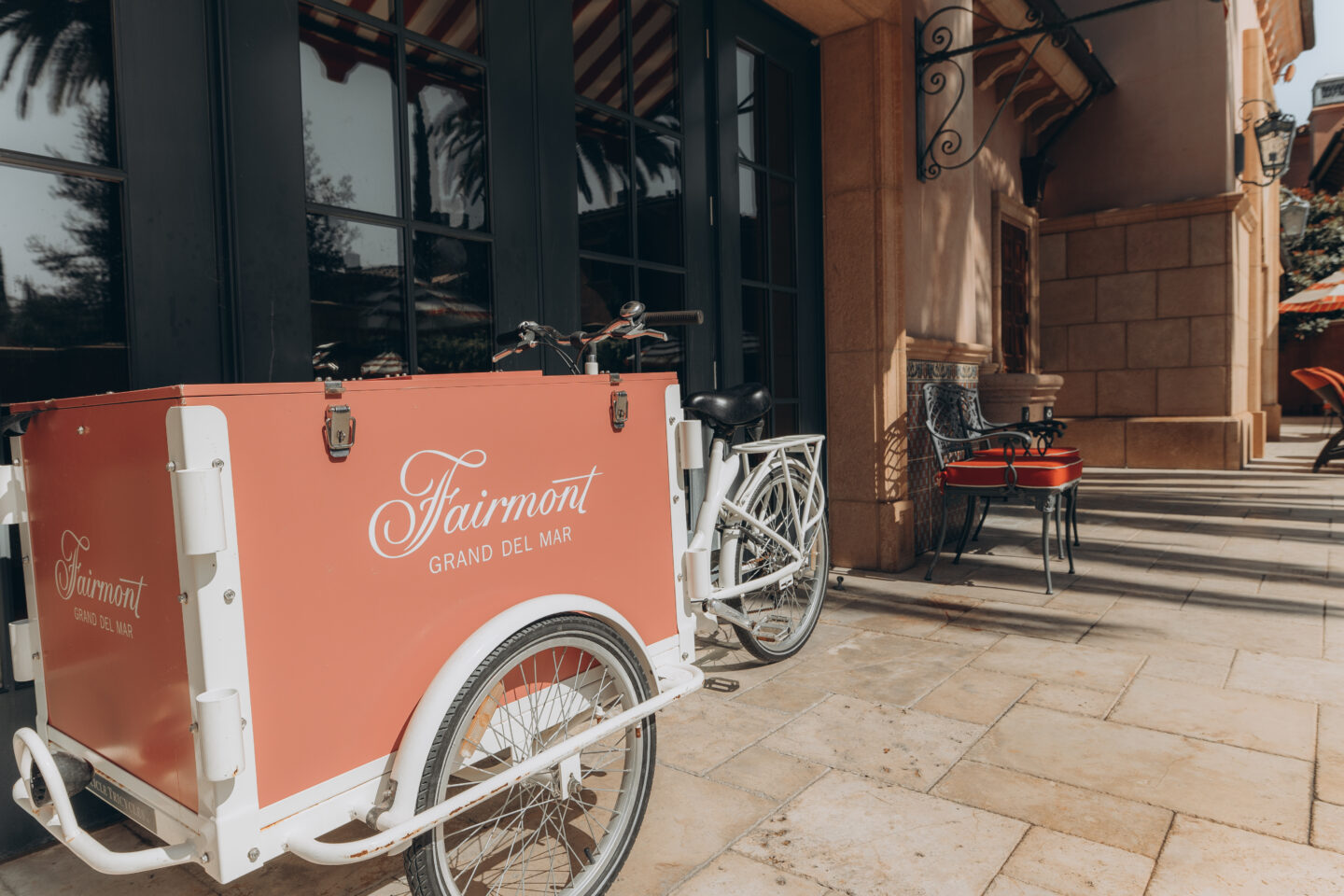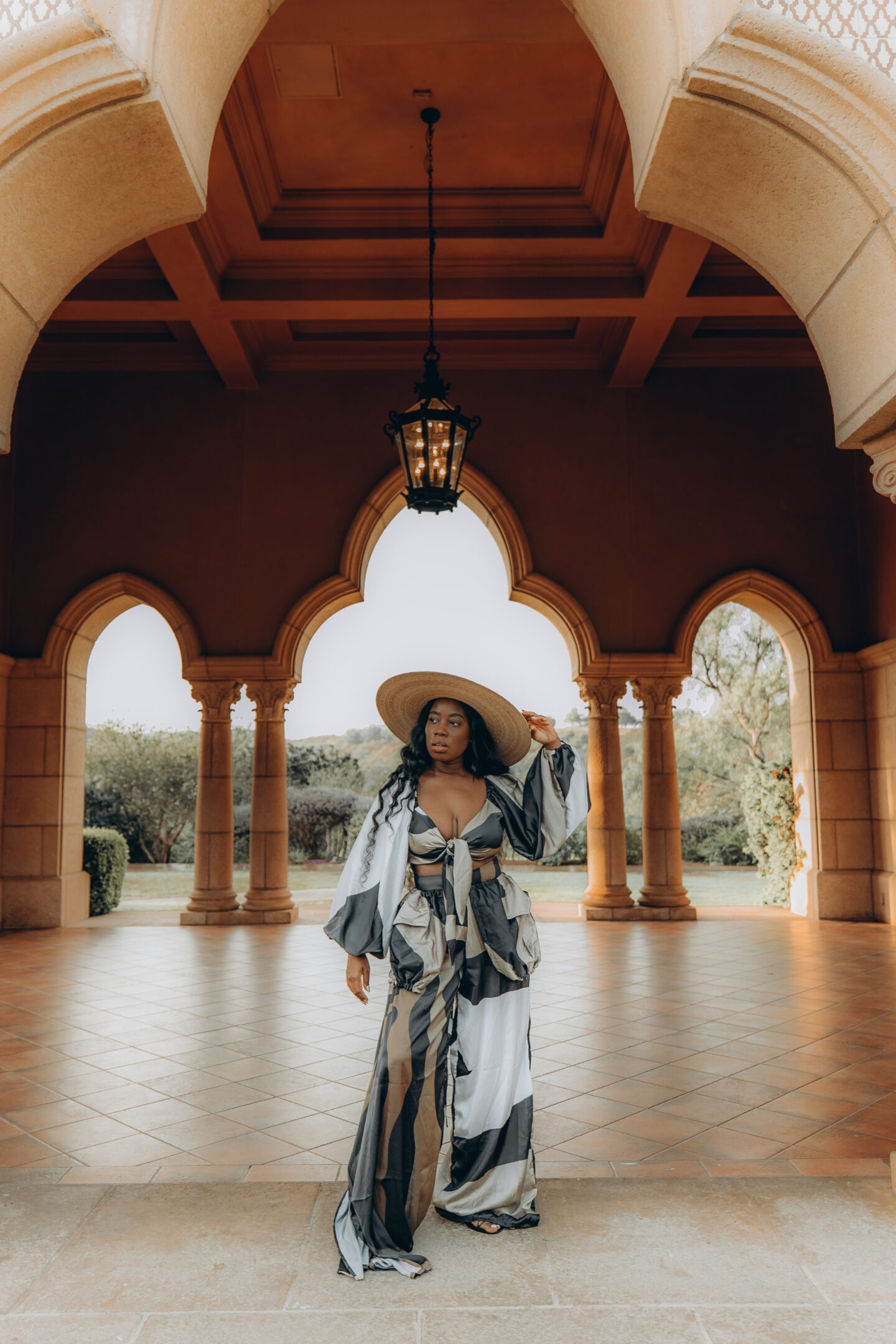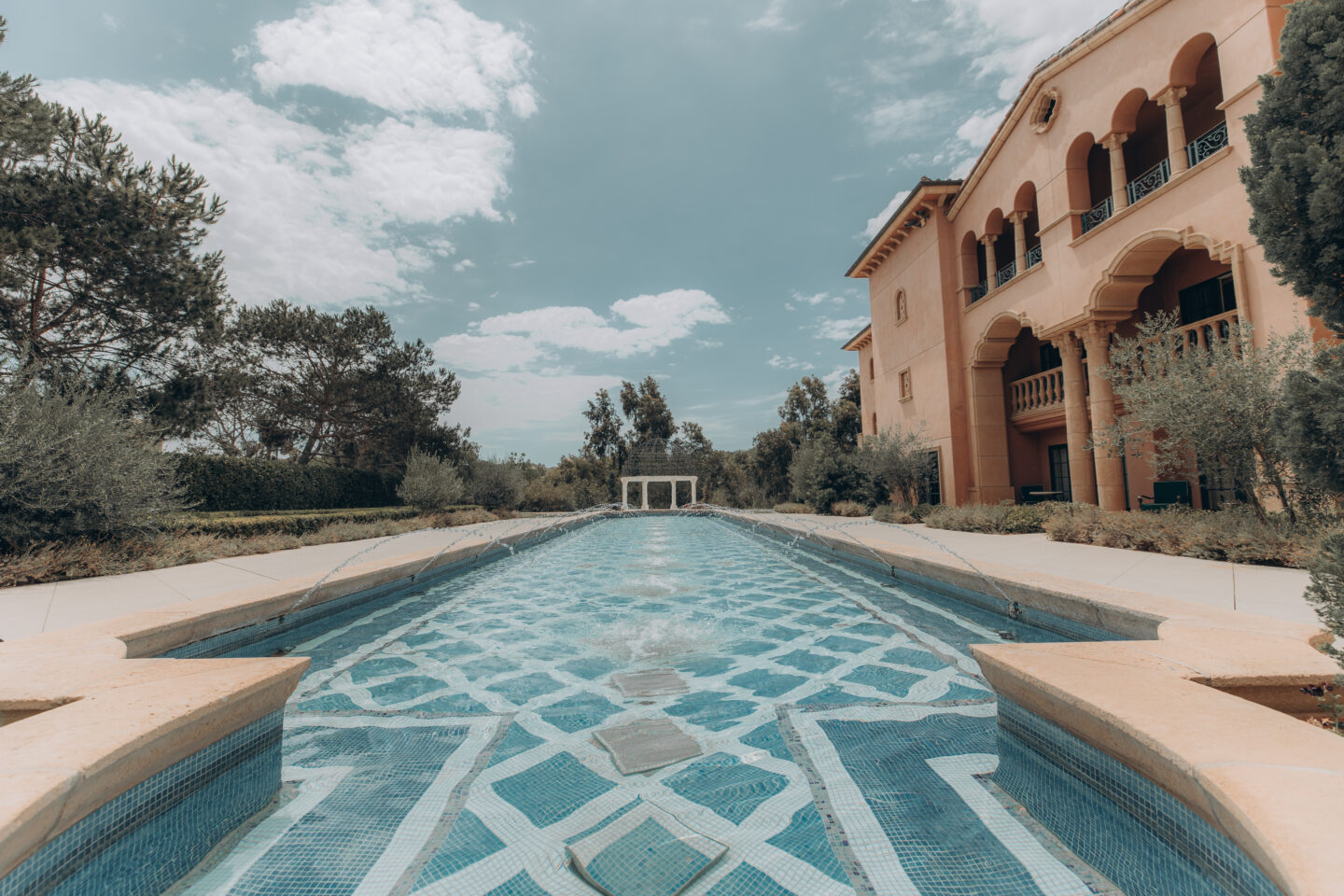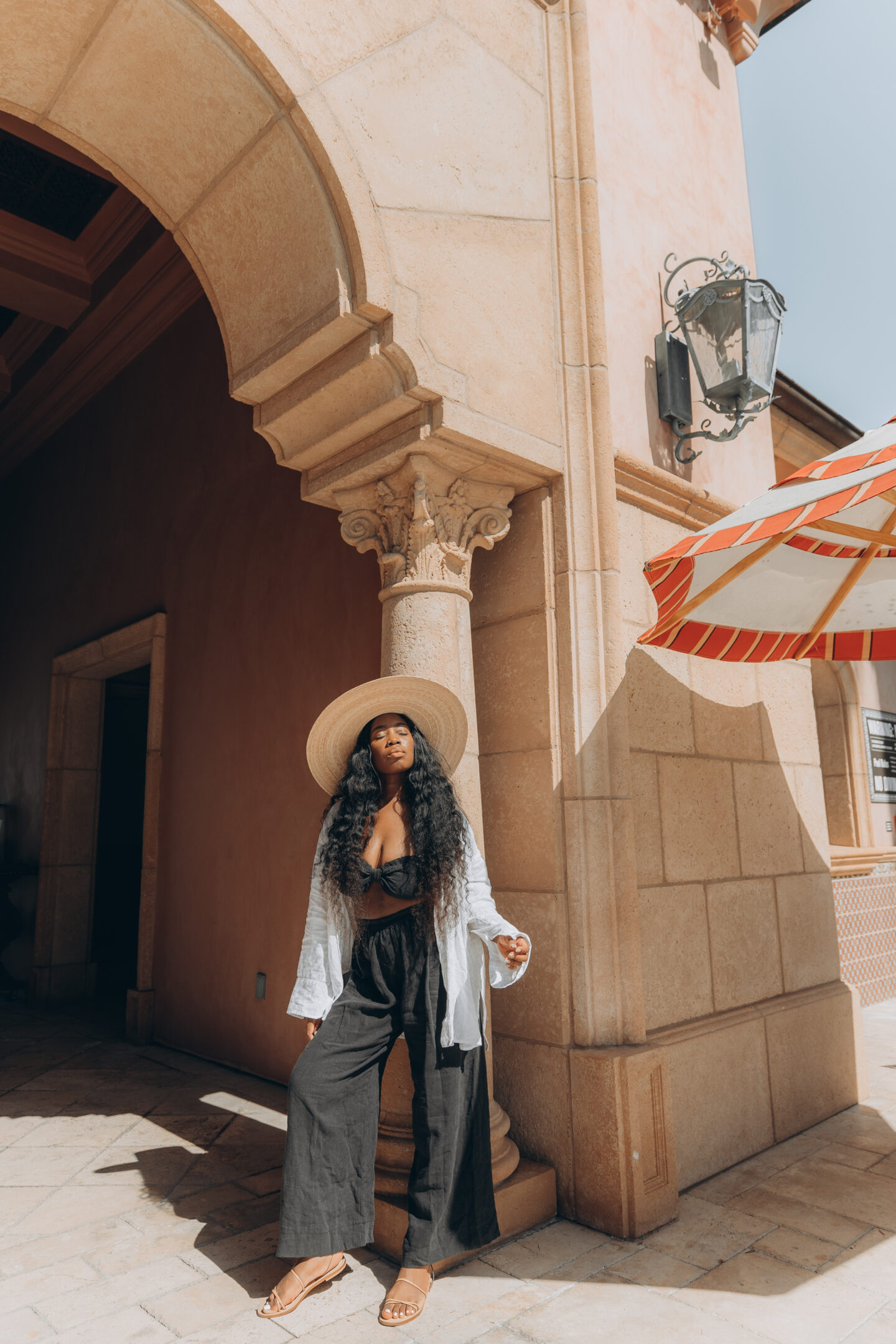 THE ROOM
They sent us a courtesy text when our room was ready and our bags were already en route. The bellman set them up nicely for us which was so helpful having the kids. I will say, the valet and bellman service were top notch. They very friendly, efficient, and prompt. The room continued the regal theme of the hotel with grandiose furniture and gilded accents. We got a room with a fountain view which was so beautiful and also calming because we can hear it running when we opened the door to the terrace. I loved the white noise of the fountain and our 3 month old did too as we kept the door open while she napped. They sent up a crib for us for our eldest who is two years old, which tucked nicely in the corner. I wish there was more room for her to run around the room but honestly it was so nice outside, there was no need to stay in the room long.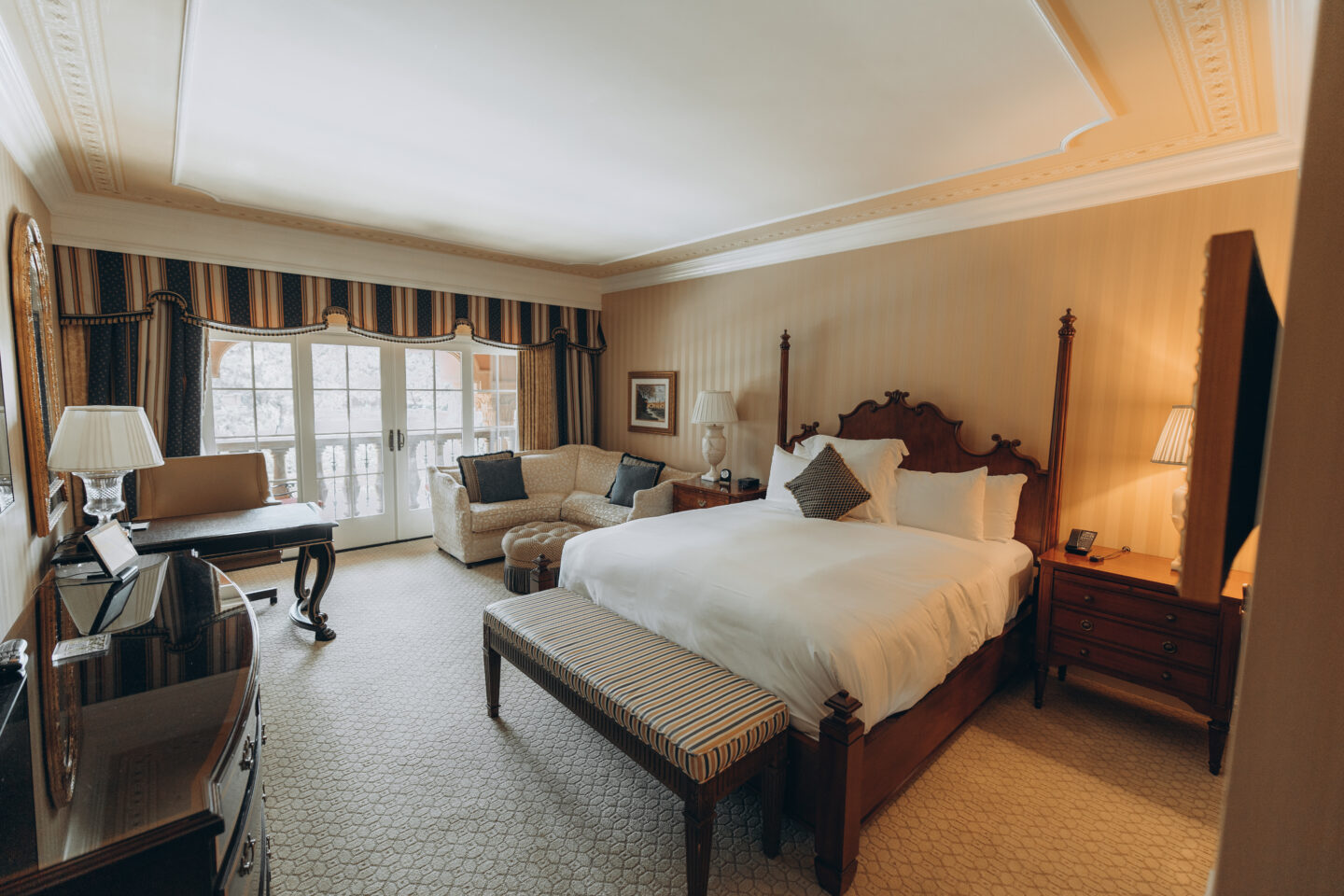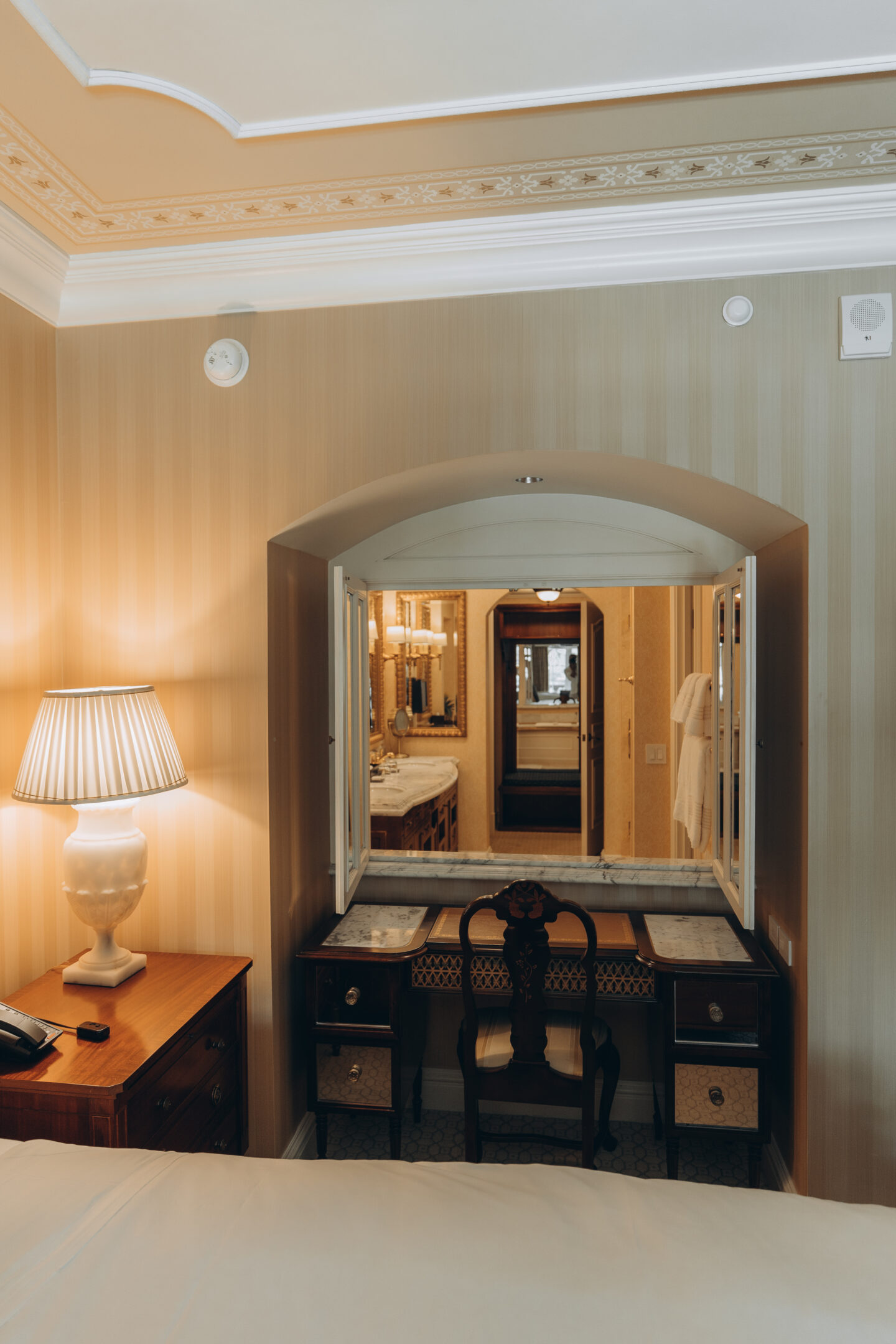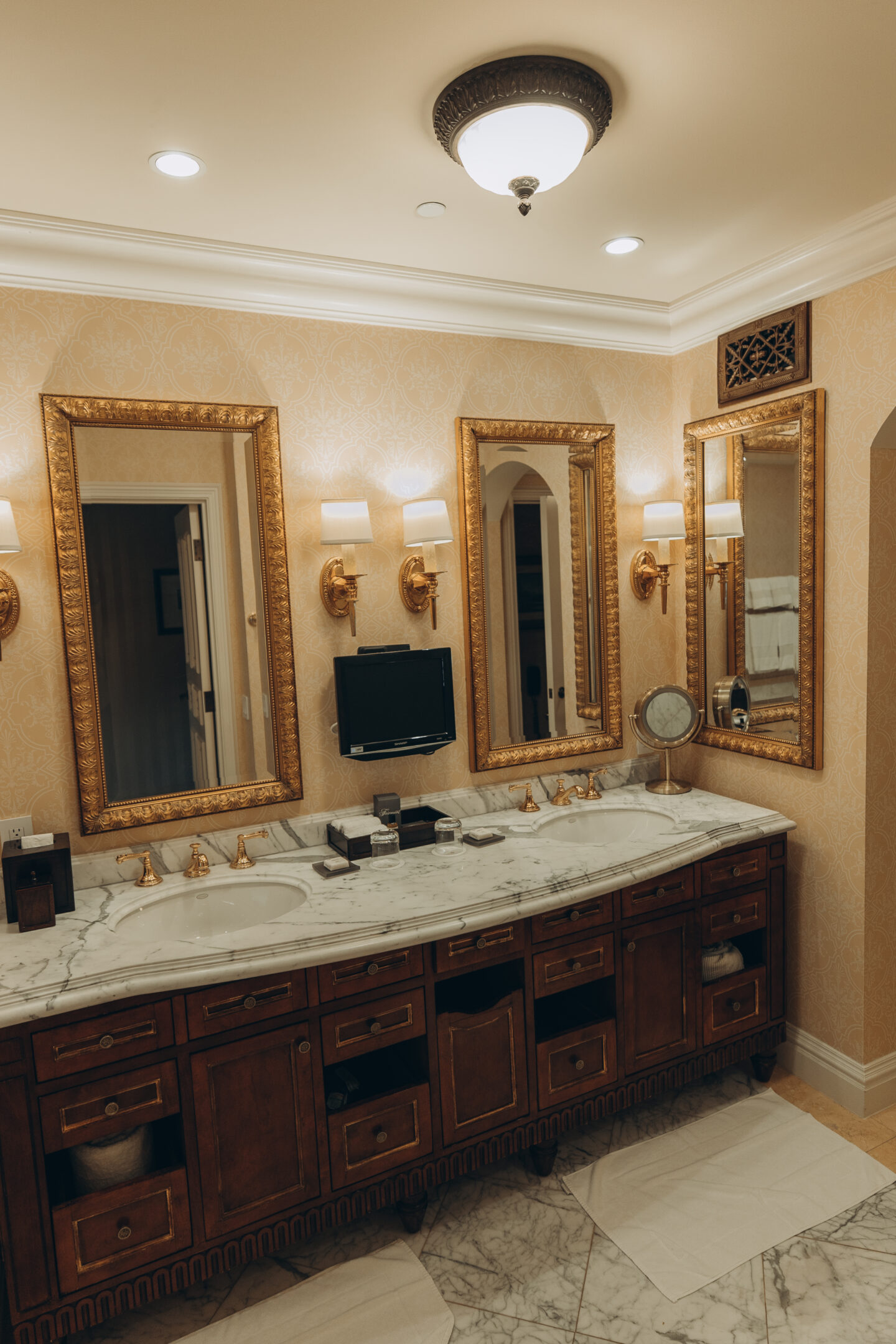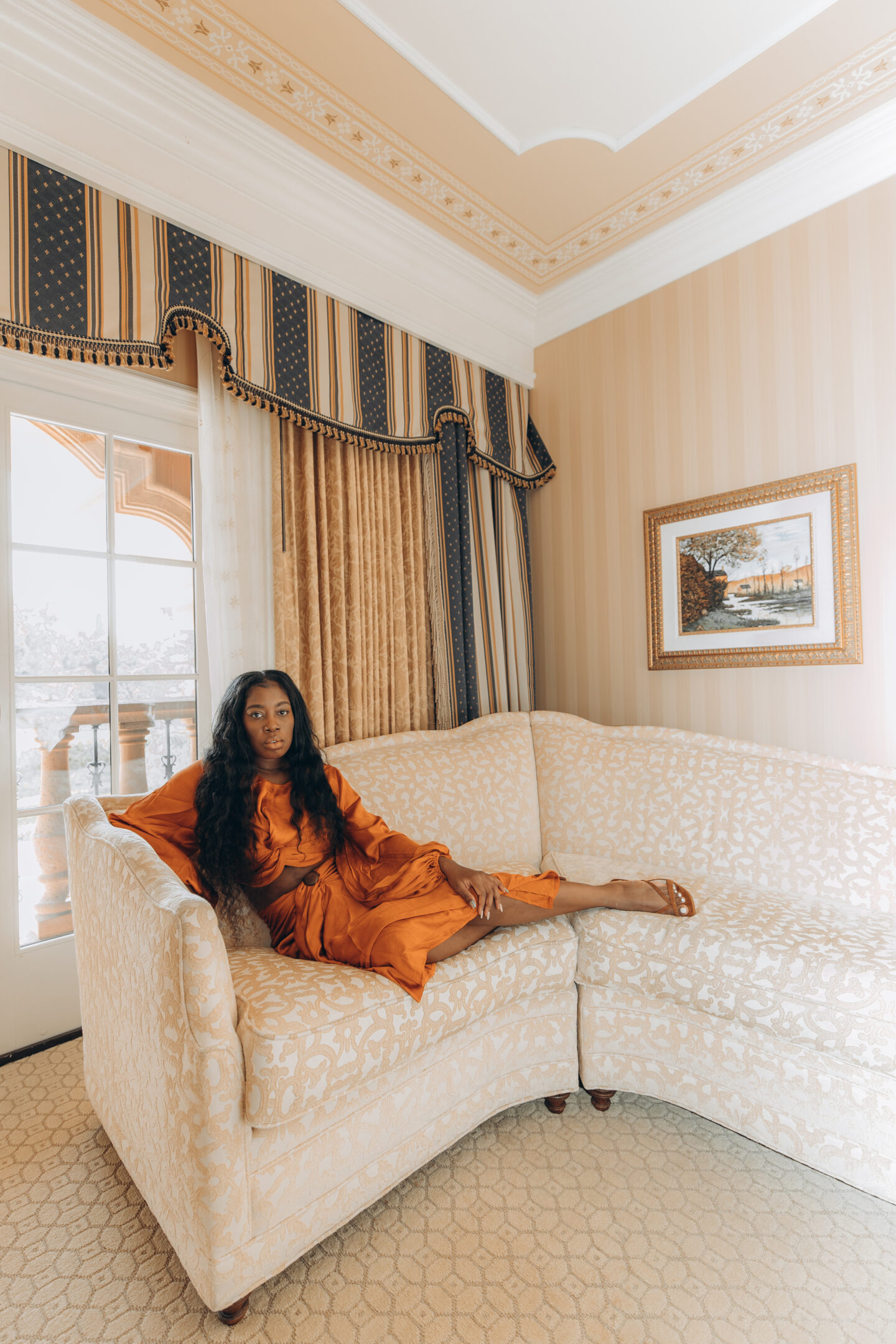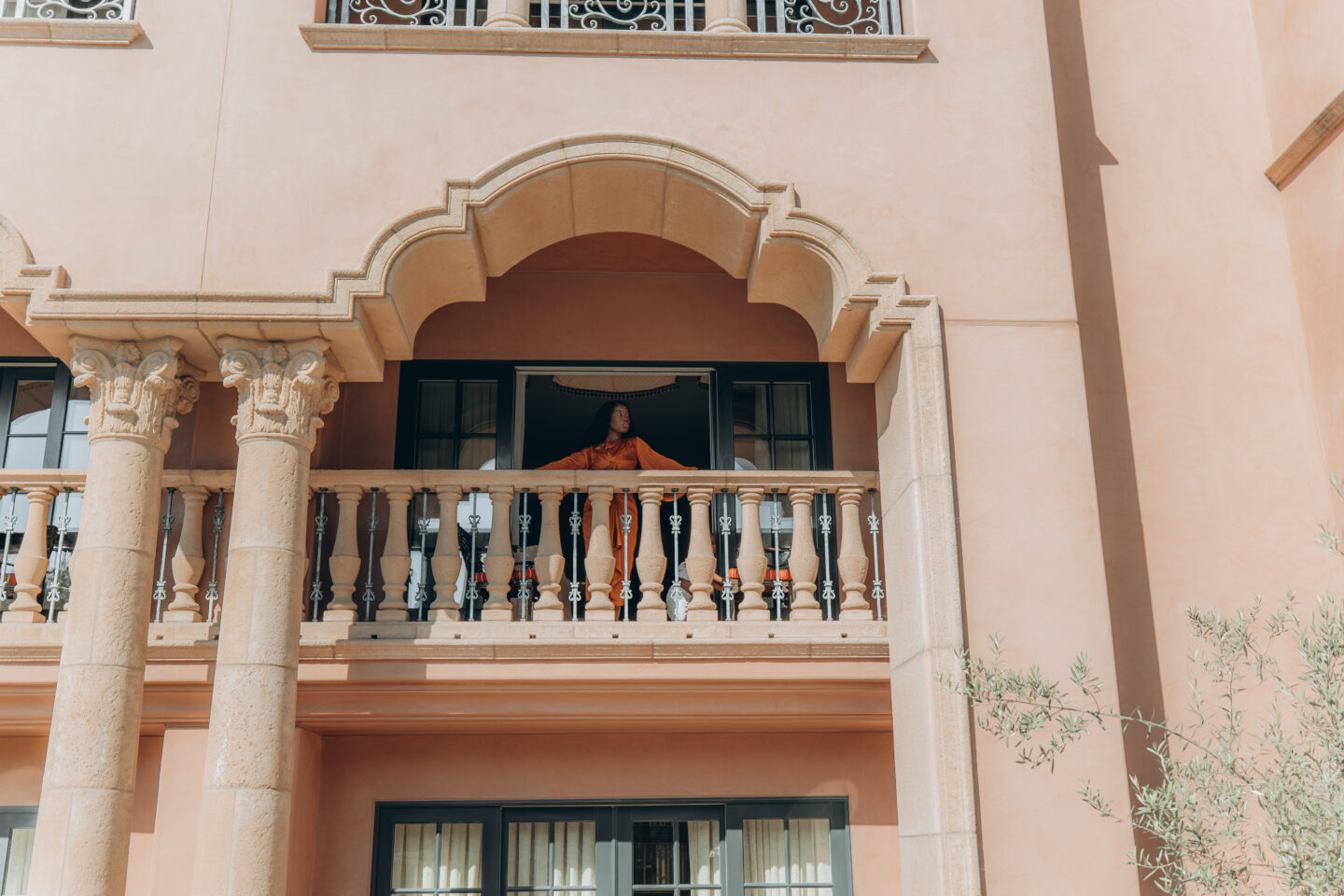 THE POOL
The hotel had beautiful circular pools with lots of seating around. We didn't get a chance to dip in like we wanted so I guess we will just have to plan that for next time! We did noticed it never seemed super packed or loud so it seemed like a pleasant area to enjoy with the kids. It seemed a bit easier to manage with a kids a little older, at least able to sit up on their own as there was not a lot of room to lay things out.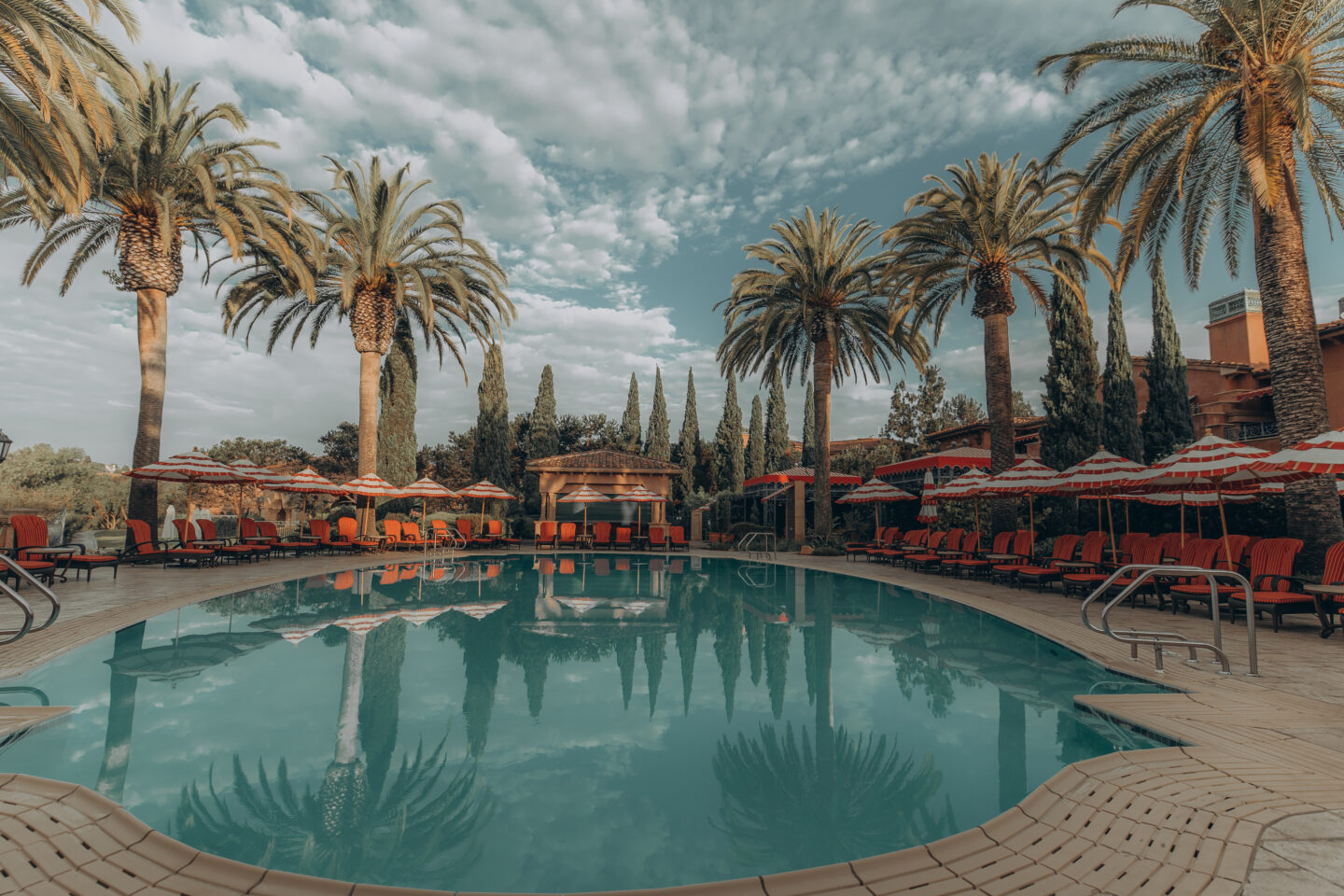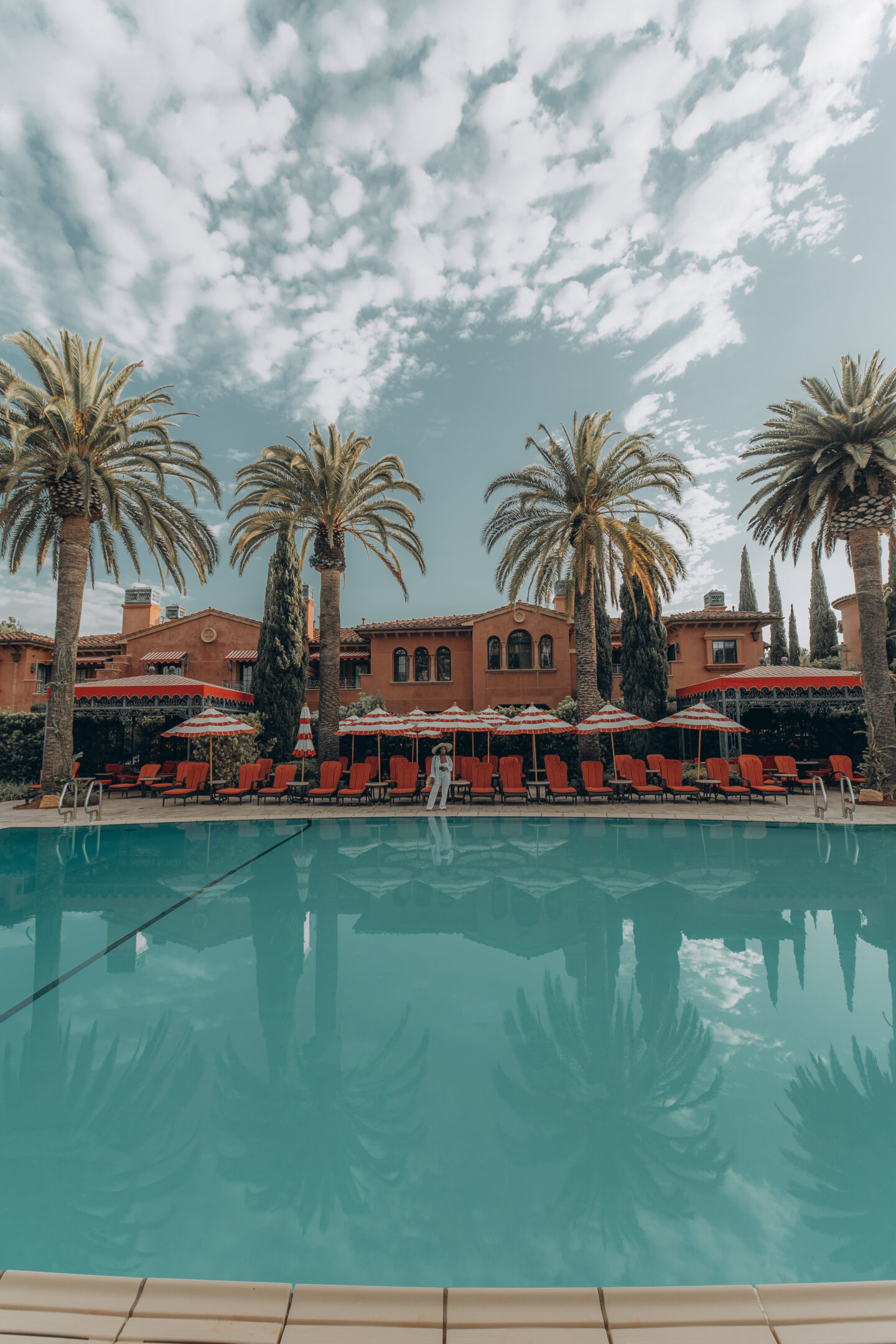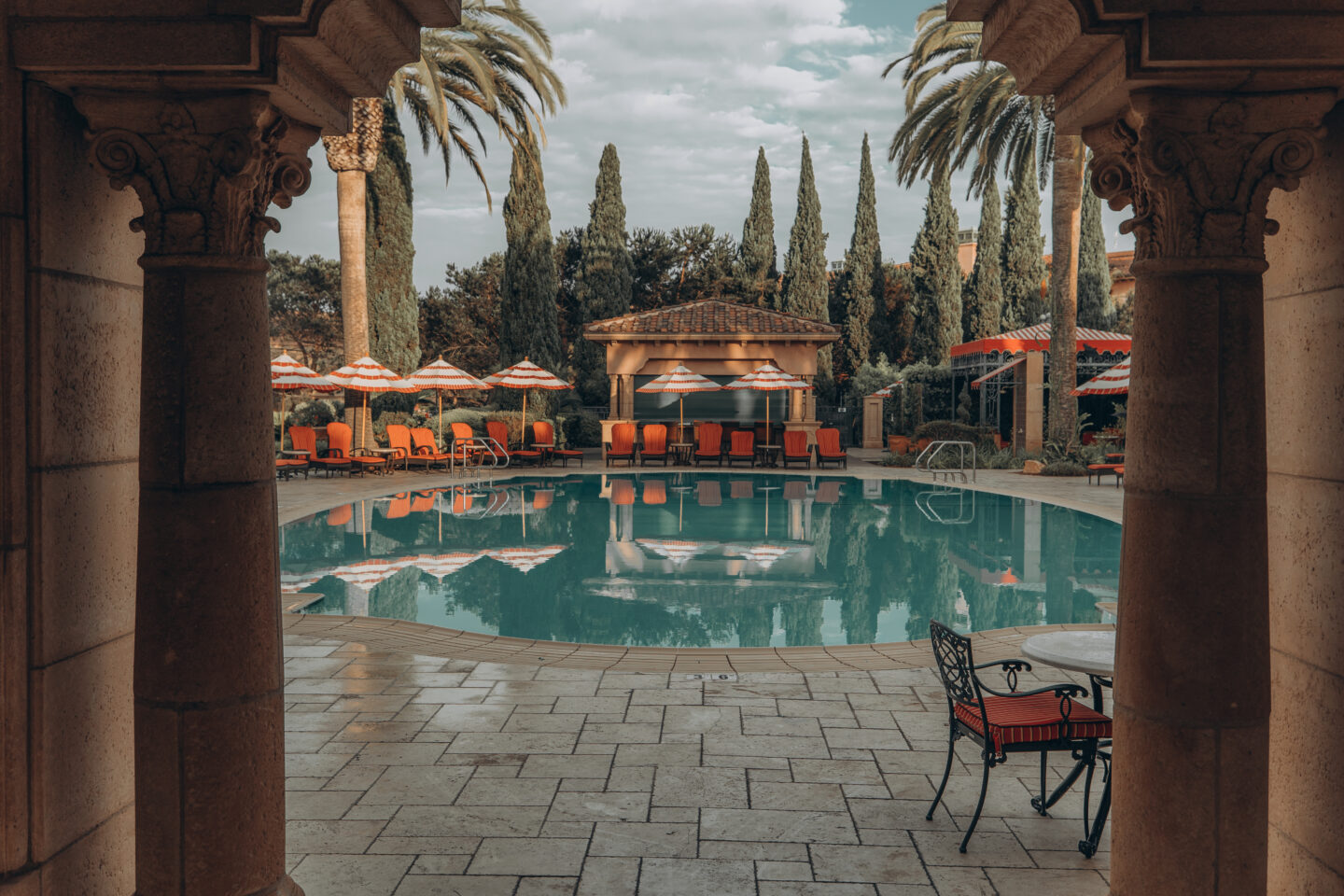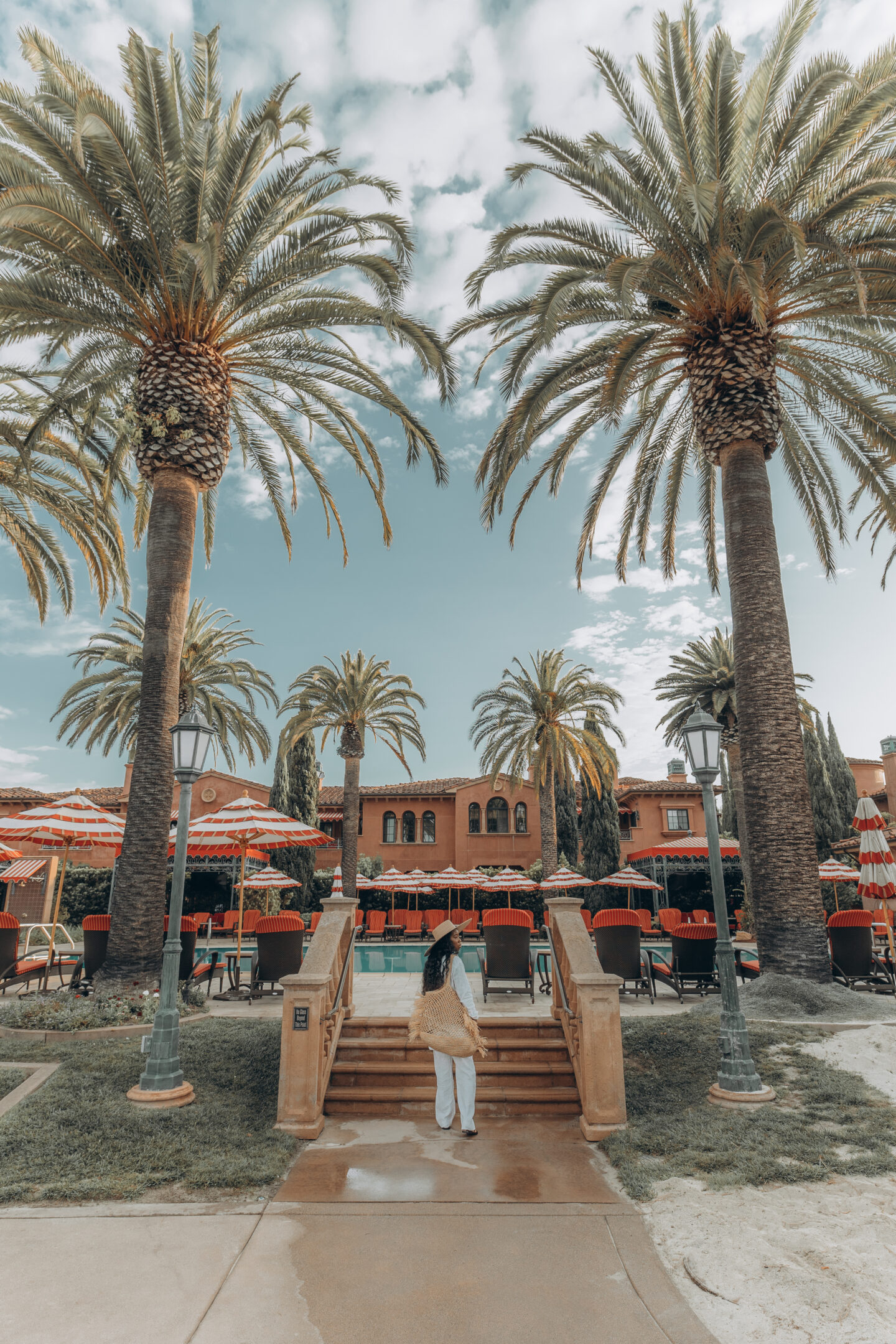 Make A Wish
The main reason we visited the hotel was to attend an event celebrating the launch Fairmont's global partnership with Make A Wish. The hotel will be granting over 500 wished to children as well as donating 1 million to the organization. The kicked off the partnership with the revealing of a life size playhouse designed by kids for the kids on the resort. London was in awe of it even though all she wanted to do was use the kid size duster and pretend clean. My little girl loves to everything tidy, even when the play house was already tidy to begin with! The playhouse is two floors with an extensive kitchen setup downstairs and play area upstairs with video game consoles. It was really cute and well designed, the kids did good! It's such a lovely addition to the resort adding to its kid friendliness.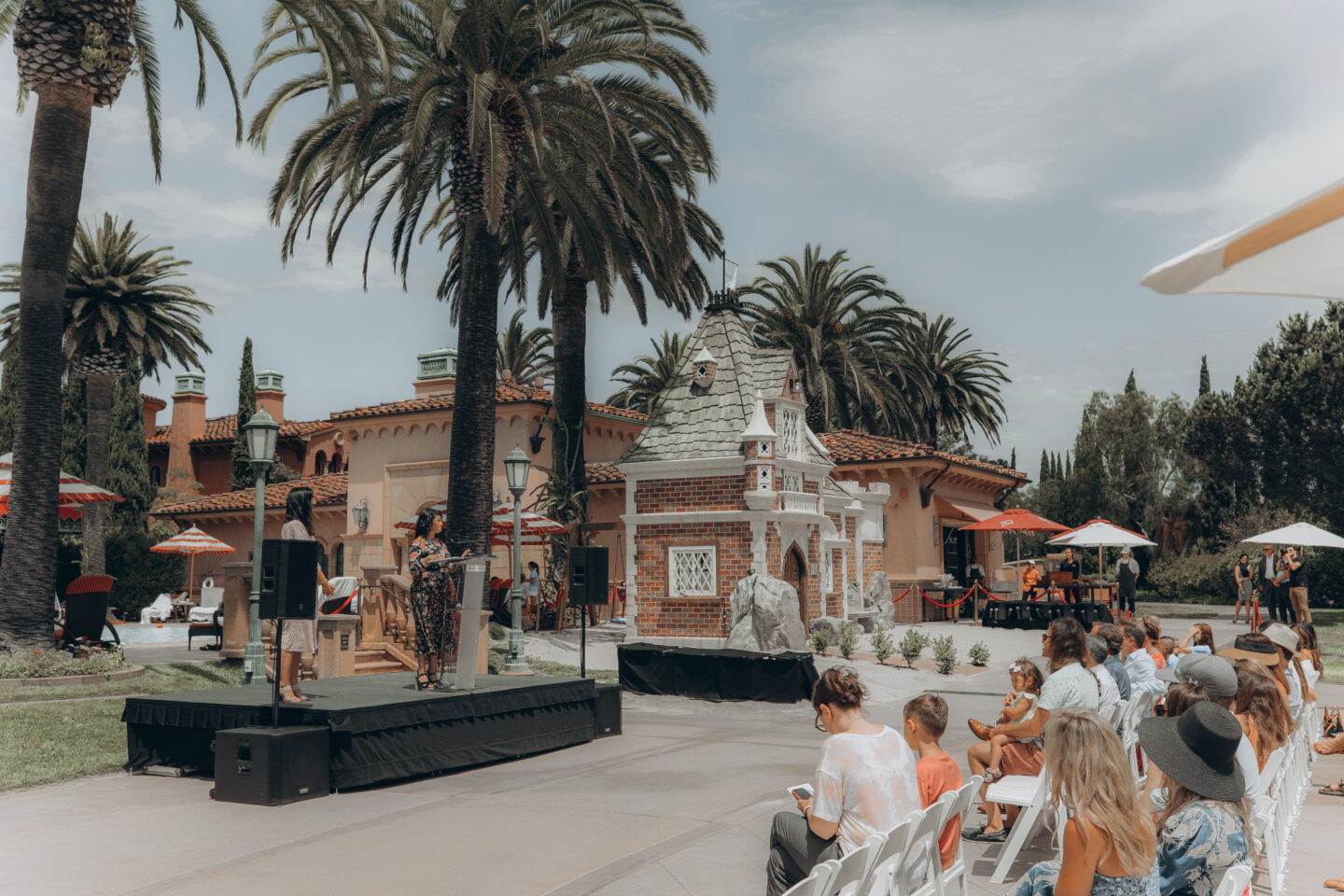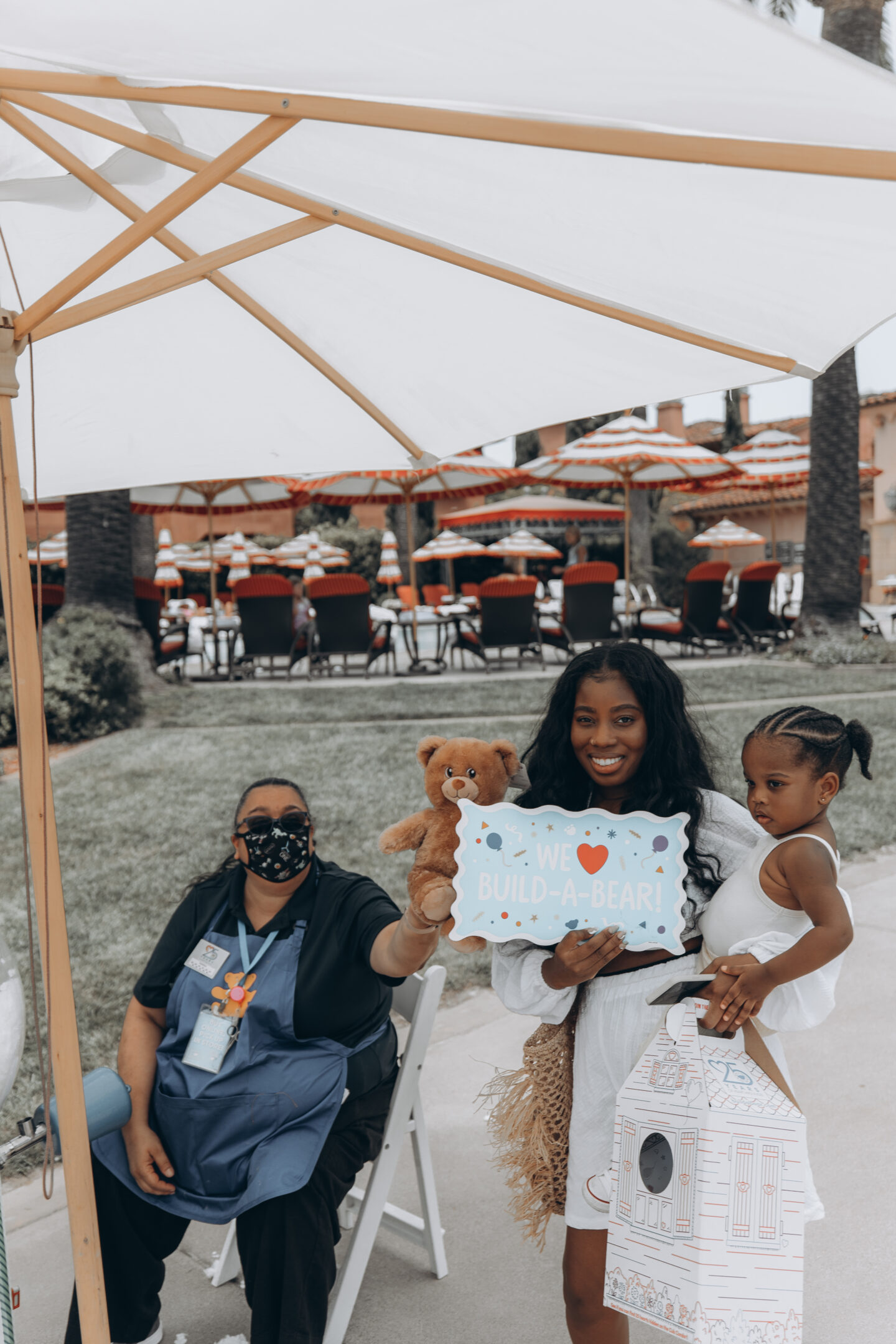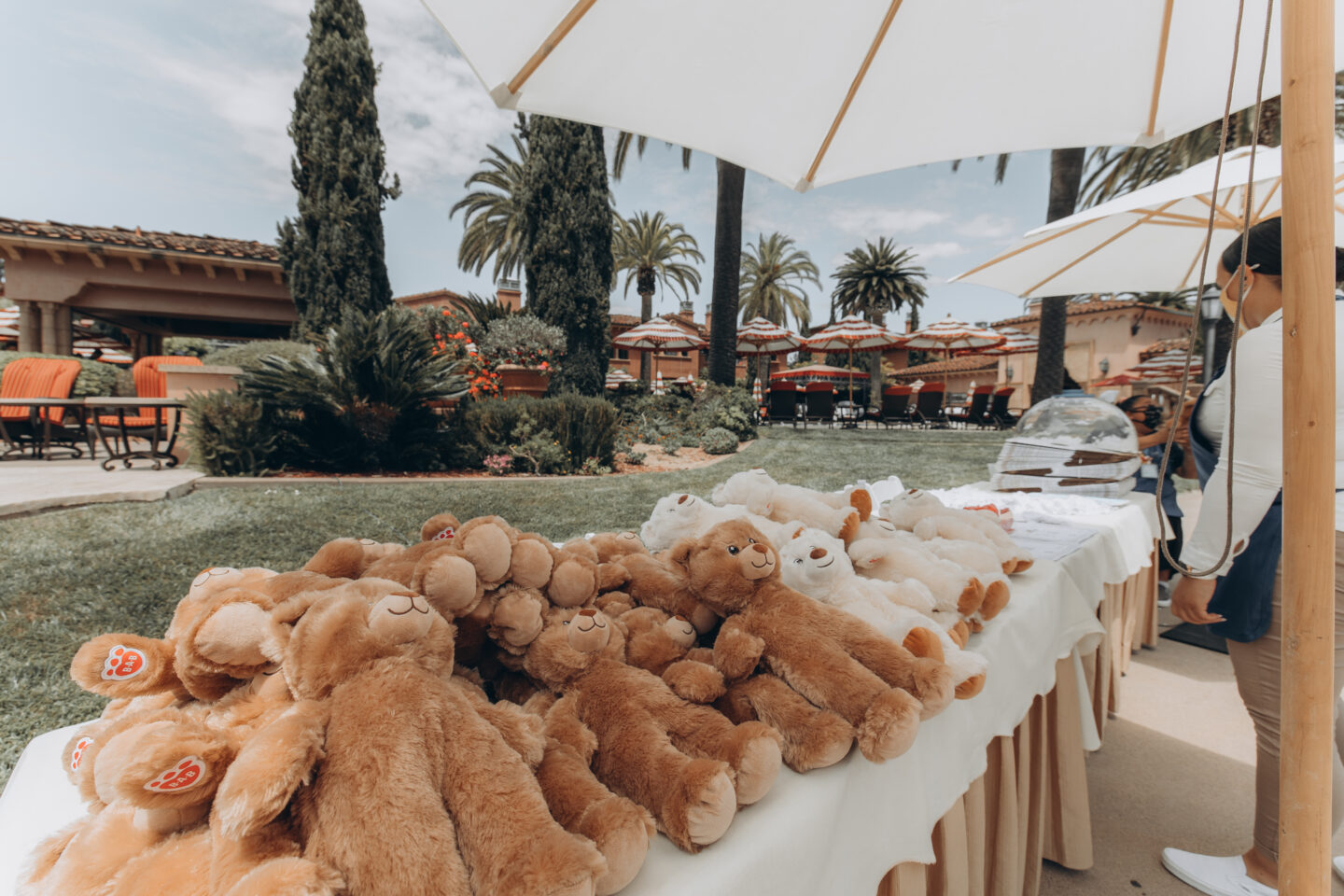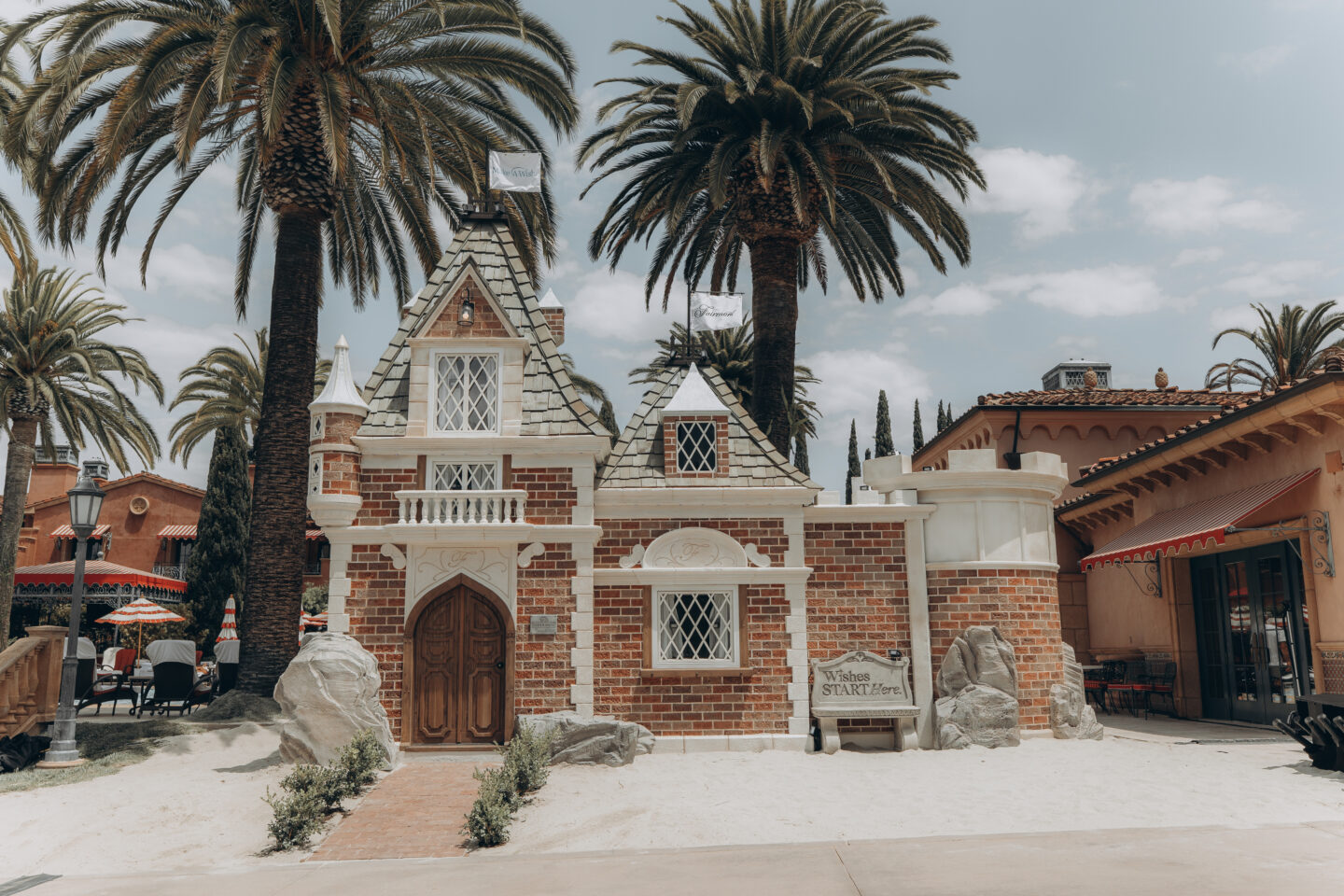 THE FOOD
On our first night we were so tired from the travels and activities we decided to stay in and order room service for dinner. We got London the kid's chicken tenders and fries and Danny and I shared the burger and ceasar salad. The menu for room service is the same as the restaurant on site, Amaya, which is not extensive but just enough options for what you need. Everything was really good, we especially loved the burger. The next day we had breakfast at Amaya because the front desk recommended the french toast when we checked in and I was thinking about it ever since. Let me tell you, it did not disappoint. If I wasn't trying to lose this postpartum weight, I would have eaten every last bit of it and licked the plate. Top 3 french toast I've ever had in my life. Definitely a must order. The restaurant has indoor and outdoor seating but we chose to sit inside because I actually loved the ambiance inside and it was easier to manage the kids there. It's actually really big inside and spaced out nicely so if you have children you can find a table away from people…cause, you know how it goes!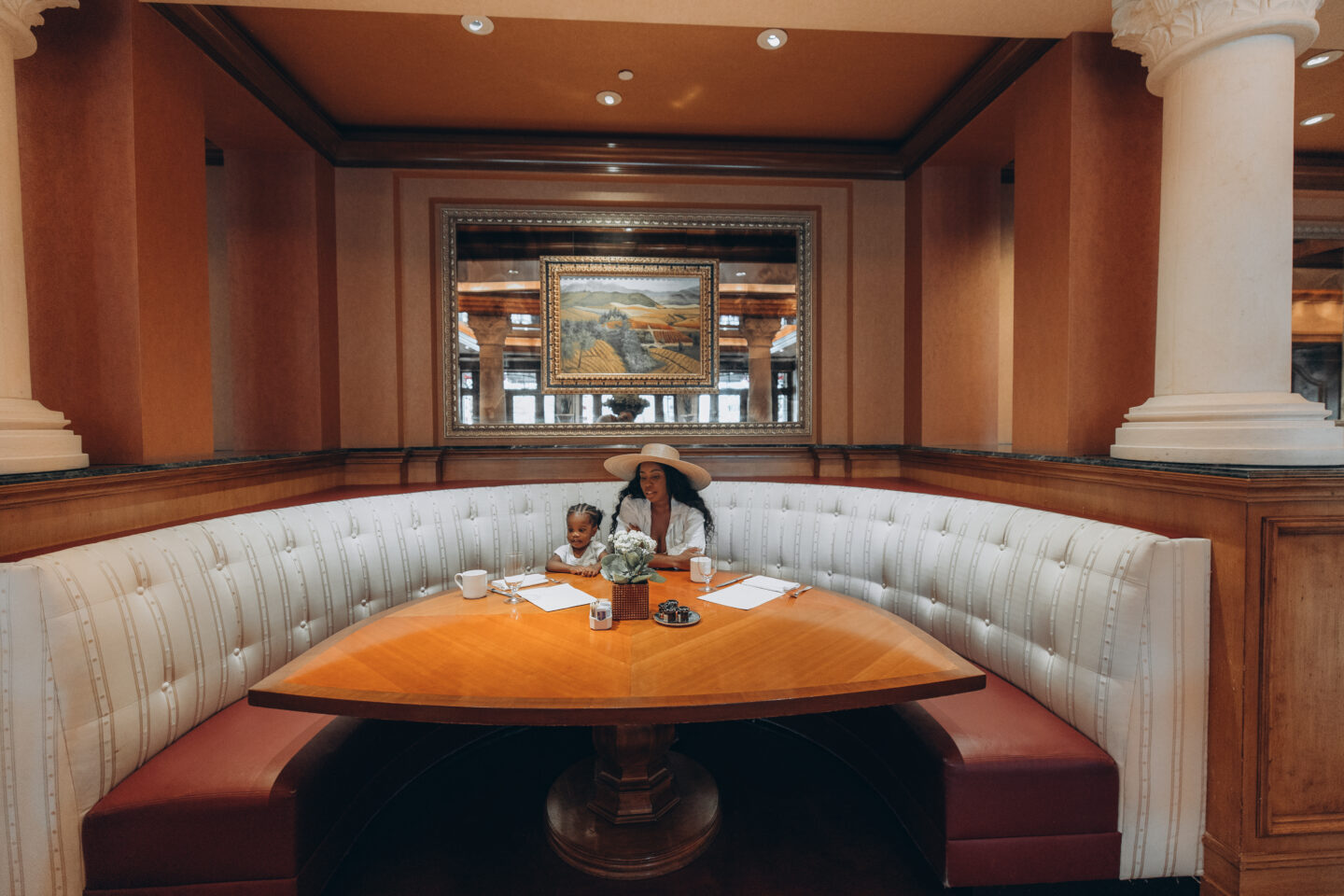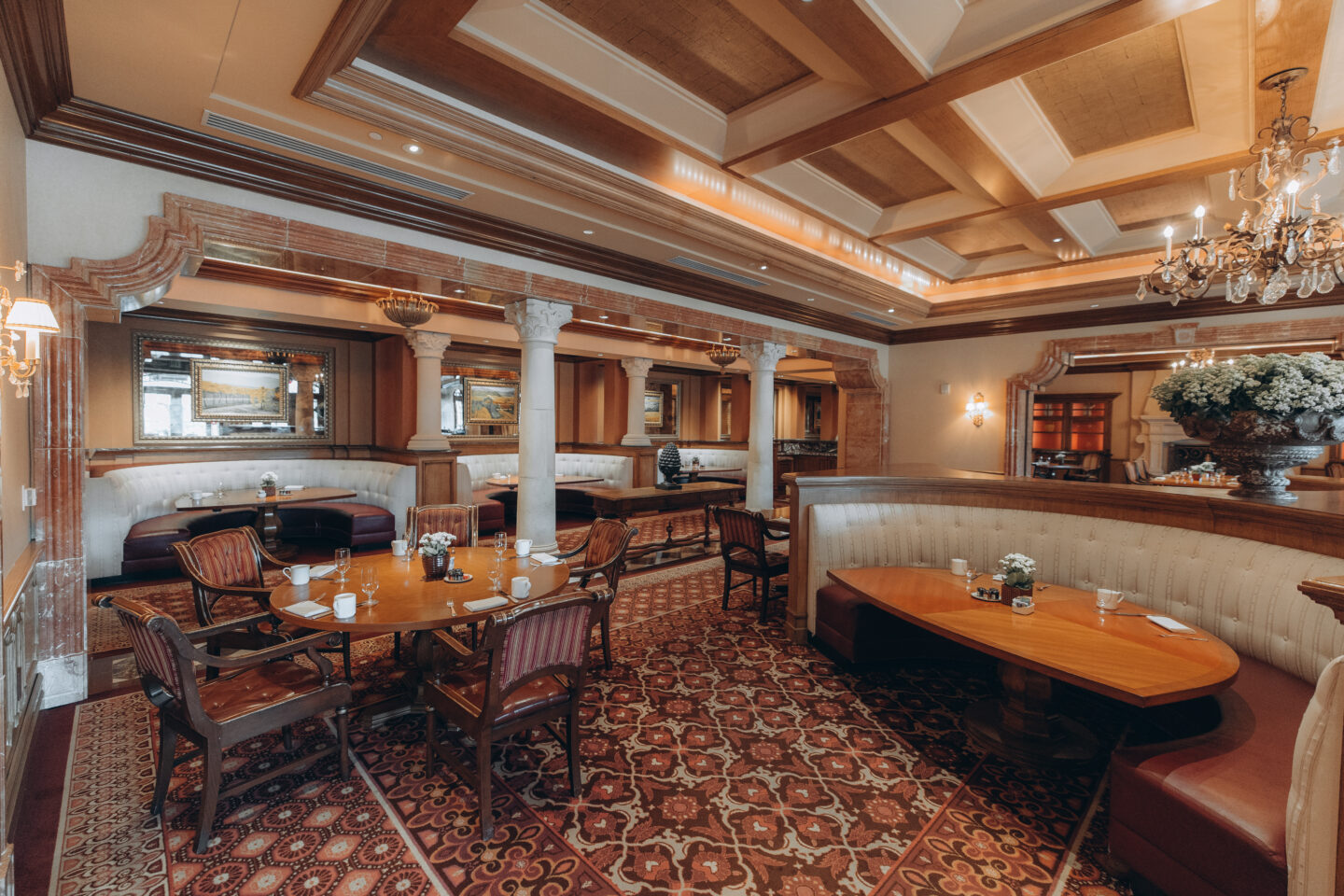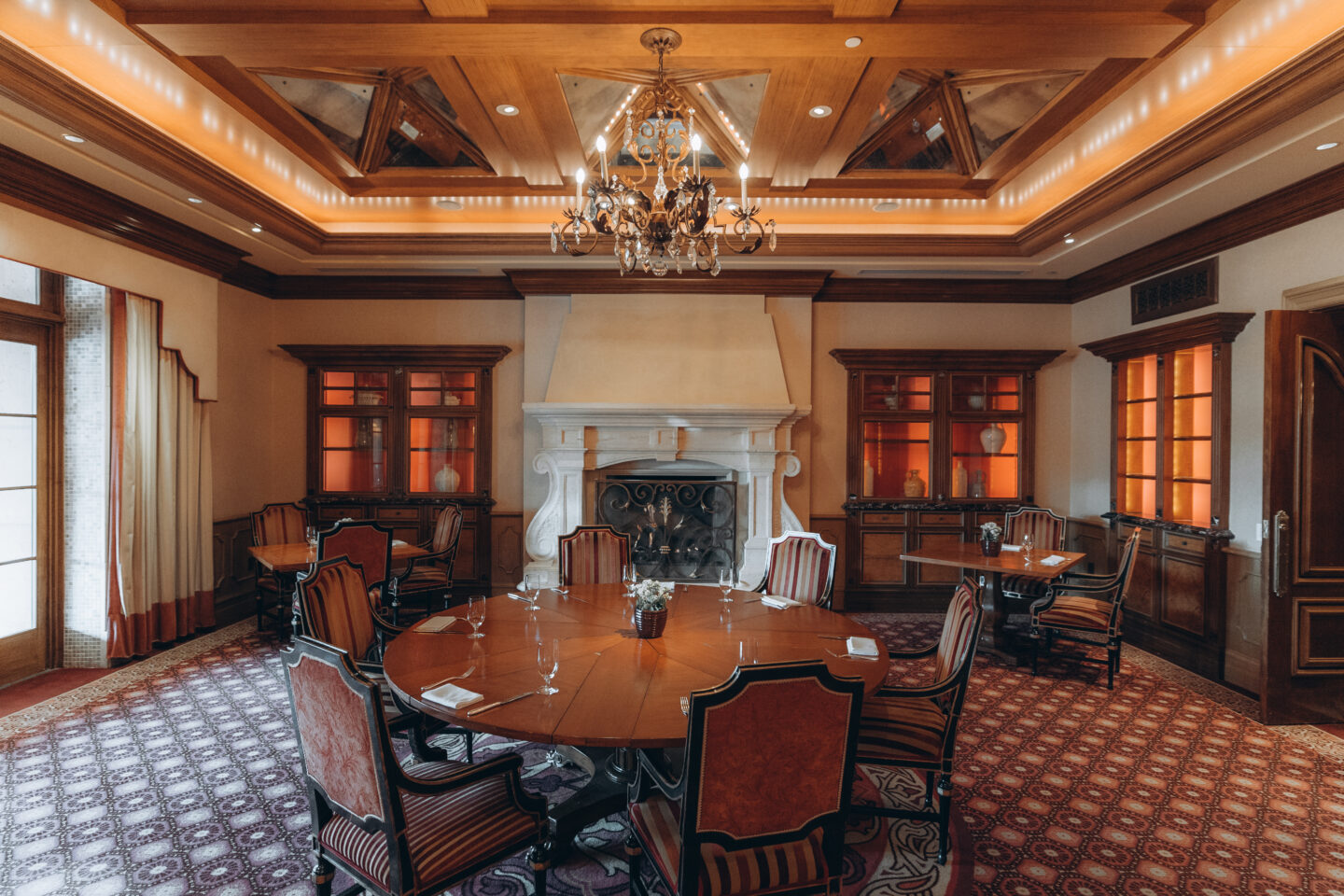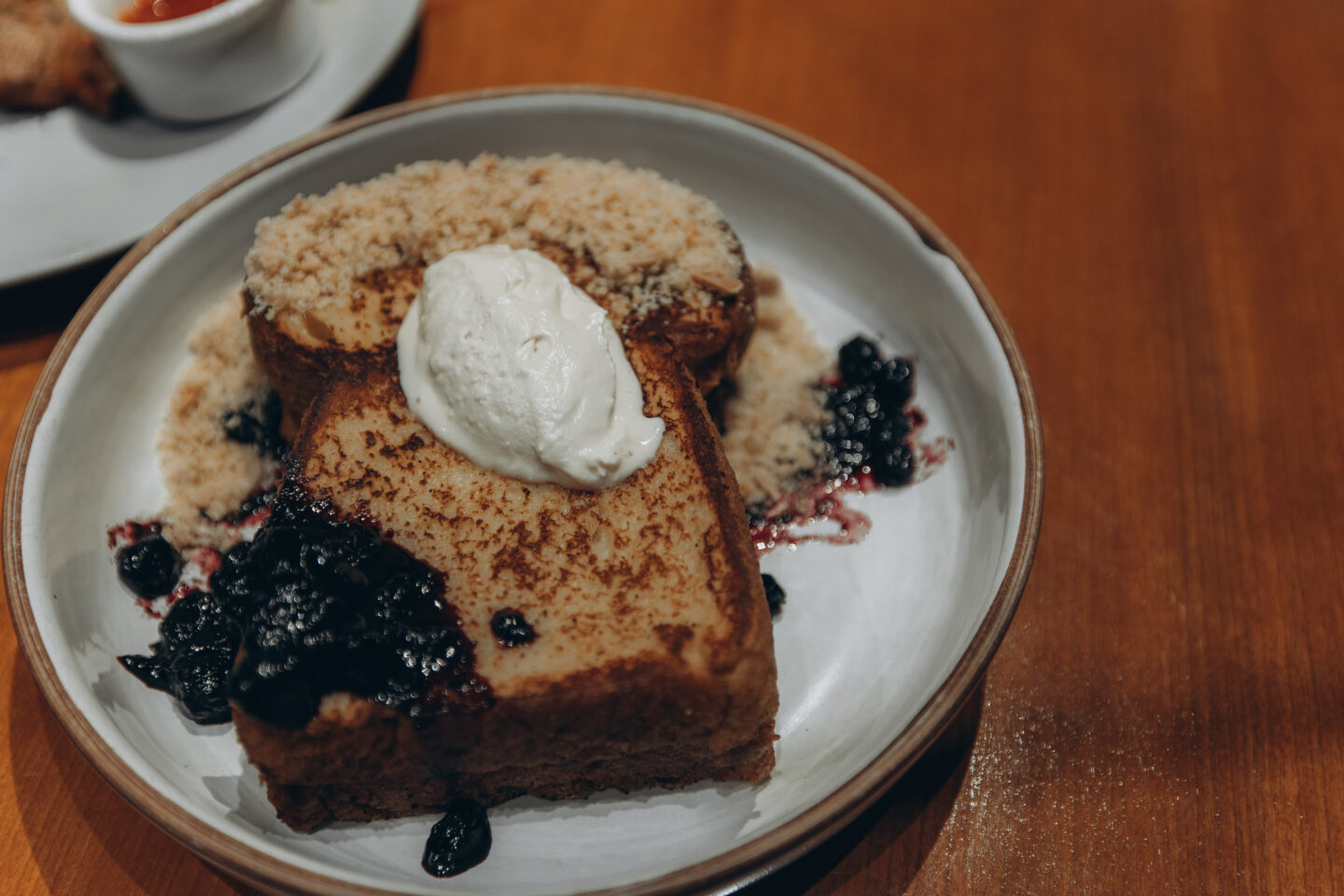 Overall we had a nice stay. For our first time managing two kids on a trip it went pretty smoothly. Our plan is to do some more staycations and then plan our first trip on a plane with the girls. If you live in SoCal, Fairmont Grand Del Mar is a great staycation spot or even if you're visiting the SoCal area from further away. There are a lot of attractions in San Diego for the whole family, even more so than in Los Angeles, so it's a great area to post up.